It's asparagus season! It's the perfect time to enjoy this healthy and versatile veggie. Today, I am sharing my delish Roasted Asparagus, Cherry Tomato, and Feta Salad. It's one of my go-to's all spring and summer and once you try it, I am sure it will be a recipe you make on repeat as well.
Roasted Asparagus, Cherry Tomato, and Feta Salad
This tasty salad can be served both warm and cold all summer long. The cherry tomatoes can be roasted as well or added raw. I also love to do a mix of both for a variety of texture. Of course, feta cheese is always a fantastic addition to any salad and pairs just perfectly with both the asparagus and the cherry tomatoes.
Why Asparagus?
Asparagus is high in folic acid, a great source of fiber and potassium. It's super low in calories and carbs making it one of the most nutritious vegetables around.
What is the season for asparagus?
While most grocery stores carry asparagus all year round, the peak season is February to June. Look for dark green spears that are a little wider with purplish tips for best taste.
What ingredients do I need?
A minimalistic salad! All you need is asparagus, cherry tomatoes, and feta cheese. The dressing is super simple consisting of olive oil, balsamic vinegar, lemon juice, and salt and pepper. That's it!
How do I make this Asparagus, Cherry Tomato, and Feta salad?
This salad could not be easier. First, roast the asparagus and cherry tomatoes at 400 degrees for about 15 min with a drizzle of olive oil. After we bake the asparagus, we cut the spears into thirds and toss them into a large mixing bowl with the tomatoes. Finally, we drizzle on the lemon juice and balsamic vinegar and gently fold in the feta cheese. I love to use a 1/4 sheet pan like these or these covered with parchment paper for easy clean-up. PS- 1/4 sheet baking pans are the best! (seen above)
What can I serve with this dish?
This salad can accompany just about any protein as a side dish. I love to enjoy it both hot and cold. Some grains that go really well with this recipe are:
-orzo
-brown or white rice
-quinoa
-pasta
What can I do with the leftovers?
Leftover asparagus is the best! I add leftovers to frittatas, omelets, and pasta. Of course, leftovers can also be eaten cold on top of any salad or grain.
More Asparagus Recipes to try
Everything Bagel Spiced Asparagus
Yield:

6
Roasted Balsamic Asparagus, Cherry Tomato and Feta Salad
A simple but oh so delicious side dish this Roasted Balsamic Asparagus, Cherry Tomatoes, and feta cheese salad can be enjoyed both warm and cold. Pairs perfectly with just about any main dish. Low carb, gluten free, vegetarian, healthy, Meatless Monday
Ingredients
2 lbs of fresh asparagus (trim bottom ends off)
12 oz of cherry tomatoes-halved
4 oz feta cheese
olive oil to drizzle
5 Tbl Balsamic Vinegar
juice of 1/2 lemon or lime
salt and pepper to taste
Instructions
preheat oven to 400
arrange asparagus and 1/2 of tomatoes on baking sheet
drizzle with olive oil and salt & pepper
bake for 15-20 min until asparagus is cooked but still crispy
remove from heat
slice asparagus into thirds and add to large mixing bowl w tomatoes
drizzle on Balsamic vinegar and a bit of olive oil and lemon/lime juice
add remaining tomatoes, salt and pepper to taste
finish with feta cheese and serve
can be enjoyed both warm and cold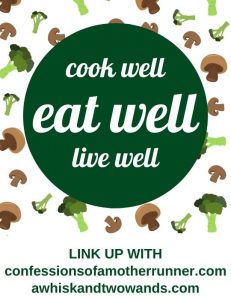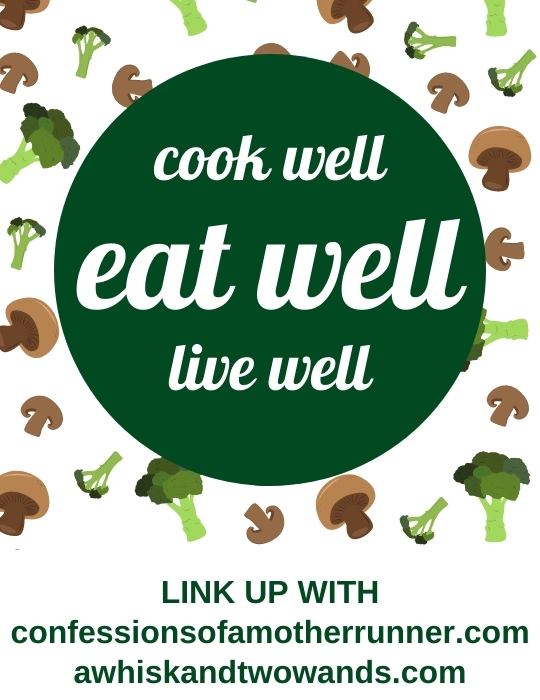 You are invited to the Inlinkz link party!