Spring is in the air! The grass is starting to grow back and trees are beginning to show some green again. It's the season of all things eggs. There are so many ways to enjoy eggs for breakfast, brunch, and even dinner. I love to find new ways to combine my favorite veggies with eggs. Today, I've done just that with these fun and Healthy Primavera Spring Egg Muffins in Tortillas.
Healthy Primavera Spring Egg Muffins in Tortillas
These cute little vegetable packed eggs are each baked in their own baskets made with tortillas. Perfect for Easter and spring or any day of the week. Just like a breakfast taco on the go!
What ingredients do I need to make these egg muffins?
One thing I love about this recipe is that it's super simple with minimal ingredients. All you will need is 12 eggs or 2 cups of liquid egg substitute. 2 Cups of your favorite diced spring vegetables. I used a combination of zucchini, squash, and spinach. An optional sprinkle of shredded cheddar cheese always makes everything taste better. 12 tortillas for the baskets that can either be flour or corn. More on those below.
What equipment do I need?
A 12 count muffin pan tin is perfect. I like to use a silicone pan as it helps to prevent sticking and allows for easy removal of the egg muffins once they are cooked. A spritz of cooking spray helps too. You will need a small pan to sauté your veggies and a bowl to whisk your eggs.
How can I keep the calories and cholesterol low?
Eggs are a great source of protein. If you are looking to keep the calories and cholesterol lower, consider using a liquid egg substitute or egg whites only instead of the whole egg. This will lower the fat and cholesterol and they work just as well. In fact, the primavera egg muffins pictured are made with an egg substitute.
Can I use different vegetables?
Of course! It's your breakfast! I used a combination of zucchini, squash, and spinach. Other vegetables like broccoli, mushrooms, and peppers will also work well. You will need about 2 cups of vegetables to make approximately 12 egg muffin baskets.
What size and type of tortillas should I use?
You can use either flour or corn tortillas. Using a lower carb or gluten free tortilla is also a great option. In order to help make your tortilla fit into the muffin pan better, you will want to have about a 3.5 inch size. If you cannot find tortillas in the "street size" it's easy to cut them. I took a small bowl (like a ramekin) with a 3.5 inch diameter and placed it on top of my tortilla and then used a sharp knife to cut around it. Super easy! Discard the extra tortilla scraps or use them to make homemade tortilla chips.
Can these egg muffins be made ahead and frozen?
Yes, they can absolutely be made ahead and kept in the refrigerator for up to 5 days. Simply reheat in the microwave, toaster, or oven. I do not suggest freezing them as the tortilla may get too soft.
Can I add some more protein to these?
Absolutely! While I have kept them vegetarian, it is easy to add your favorite protein. Some ideas would be ham, bacon, turkey or tempeh.
These make-ahead, healthy Primavera Egg Muffins in a tortilla are perfect for the whole family. Easy to customize to your tastes and dietary needs. Pop a dollop of salsa on top too! A fun choice for Easter brunch, Mother's Day, or any day of the week.
more healthy vegetarian egg options:
Easy, squash, spinach & goat cheese egg casserole
Low Carb spaghetti squash egg bites
Yield:

12
Healthy Primavera Spring Egg Muffins in Tortillas - Make Ahead
Easy, healthy, make-ahead Primavera Egg Muffins in tortillas. Protein and vegetable-filled egg baskets perfect for the whole family. On the go or at home. Easter, breakfast, brunch, Mother's Day
Ingredients
2 Cups of mixed diced vegetables (zucchini, squash, spinach, peppers)
12 large eggs or 2 Cups of liquid egg substitute
1/2 Cup shredded cheddar cheese
12 tortillas cut into 3.5 inch rounds
cooking spray
salt & Pepper to taste
Instructions
preheat oven to 375
sauté diced vegetables with a spritz of olive oil for about 3-5 minutes
remove vegetables from heat
whisk eggs with salt & pepper
spray muffin tin with cooking spray
gently place tortillas into muffin pan
Scoop about 2 tbl of vegetable mix into eat muffin
slowly pour egg mixture into each muffin until about 3/4 full
sprinkle cheddar cheese on top of each
bake for 15-20 minutes until egg muffins are set
serve warm
Notes
Can use whole eggs or egg substitute. Nutrition will vary based on type of eggs and type of tortilla used.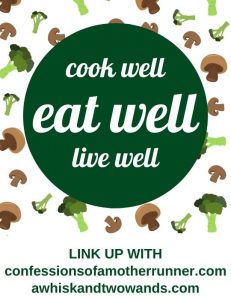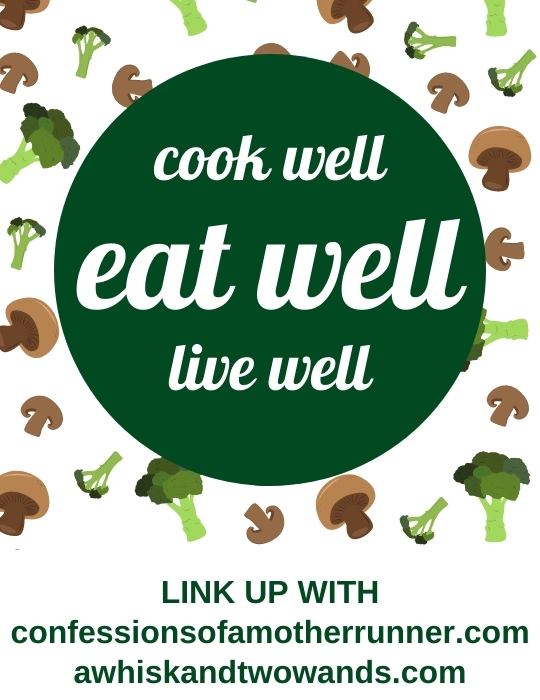 Thanks for linking up with me and Sarah
You are invited to the Inlinkz link party!