Thanks for joining Sarah and me for Meatless Monday today. Those of you who are regular readers around here know how much I love breakfast. I am always looking for new and creative breakfast inspiration. Well, I found it in these Spaghetti Squash, Spinach and Egg Bites. Yes squash for breakfast! Trust me, I never steer you wrong.
Spaghetti Squash, Spinach & Egg Bites
Why spaghetti squash you ask? First, I had some leftover from dinner. Additionally, its low calorie and high fiber and very filling. Spaghetti squash is also a great source of potassium, vitamin A and Beta Carotene. Plus, starting out my day with a serving or two of veggies, makes me feel like I am ahead of the game. Add in the protein from the eggs and you've got a perfect breakfast. Sub out Egg Beaters to save some fat and calories.
If you have leftover spaghetti squash these egg bites are the best way to use it up. Otherwise, it's fairly quick and easy to microwave for the recipe. Here is a Youtube video I found with simple instructions.
[You may also like Spaghetti Squash Mac n Cheese]
Tell me more! These Spaghetti Squash, Spinach & Egg Bites could not be easier. They can be whipped up in a just a few minutes and into the oven. Eat them right away or keep them in the fridge to enjoy later. They will last 4 days. Microwave for about 45 seconds to warm up and enjoy.
I used spinach and cheese today but there are endless variations to try. Mushroom and sausage would be great. Red pepper and Swiss cheese. Any veggie combo will work. So tell me-do you think you might try them? What variations might you mix up? Let me know. Hope you enjoy!
Yield: 6
Spaghetti Squash, Spinach & Egg Bites Breakfast Inspiration
Prep Time: 5 minutes

Cook Time: 15 minutes

Total Time: 20 minutes

Up your veggie intake starting at breakfast with these Spaghetti squash spinach egg bites. low calorie, low carb, high protein, vegetarian, easy
Ingredients
6 extra large eggs
splash of milk
dash of salt & pepper
2 cups of cooked spaghetti squash
1 C chopped spinach
1/2 C shredded cheddar cheese
Instructions
preheat oven to 375
whisk together eggs and milk
add salt and pepper
mix in spaghetti squash and spinach
evenly divide amongst 6 muffins
can double recipe to make 12
bake for 15-20 min or until eggs are set
Notes
Can be refrigerated for up to 4 days and reheated in microwave
Nutrition Information:
Yield:
3
Serving Size:
1
Amount Per Serving: Calories: 301Total Fat: 19gSaturated Fat: 8gTrans Fat: 0gUnsaturated Fat: 9gCholesterol: 488mgSodium: 414mgCarbohydrates: 11gFiber: 3gSugar: 3gProtein: 23g

serving size based on 2 egg bites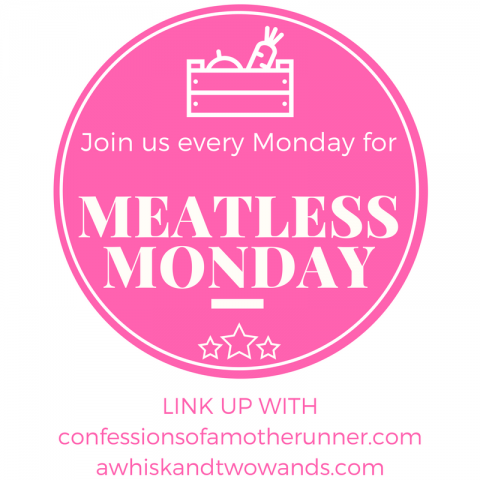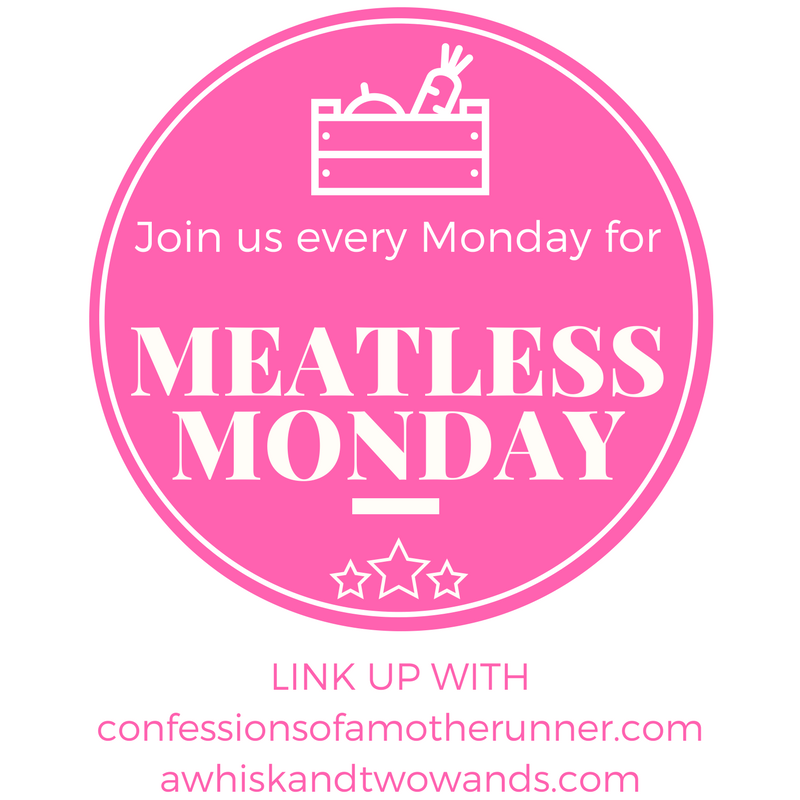 You are invited to the Inlinkz link party!