Thanks for joining Sarah and me for Meatless Monday today. This time of the year, I like to offer up some simple sides that are a great addition to Thanksgiving or any holiday dinner. In fact, they are easy enough for any night of the week. Cabbage is having a bit of moment of popularity again and has, in my opinion been over looked. Today I am sharing my simple Roasted Cabbage Steaks with Panko Crunchies. 
Roasted Cabbage Steaks with Panko Crunchies
I have always enjoyed cabbage and found it to such a versatile vegetable. It's the staple of so many fabulous slaws and salads and is also a great addition to soups. I also believe every veggie tastes so much better grilled or roasted. It really brings out the flavors and allows for a mix of textures. Cabbage is also fantastic roasted and here's how I prepare this easy side.
I chose to use both purple and green cabbage today for this Roasted Cabbage Steaks with Panko Crunchies. You can use both or pick just one. Cabbage is so affordable as well. I spend less thank $5 on this whole recipe.. Hard to beat that!
These Roasted Cabbage Steaks with Panko Crunchies are seriously so simple. With just 5 minutes of prep time, you are ready to roast at 375 degrees for about 40 minutes. I sliced and then coated my cabbage steaks with olive oil, garlic, salt and pepper and a squeeze of lemon. Most veggies taste better with a little lemon on them.
While my Cabbage Steaks are roasting, I prep my Panko Crunchies. Add a little butter (or any substitute) to a skillet on medium high. Sauté your Panko bread crumbs until crunch and brown. Simply sprinkle them onto your Cabbage Steaks and you are ready to go. Use Gluten Free Panko if desired and sub butter for a non dairy spread or use vegetable oil.
This is such a simple side that you can make it any night of the week. The leftovers are just delicious cold in salads the next day or thrown in a grain bowl or stir fry. Tell me, have you had cabbage recently? Think you might try this one?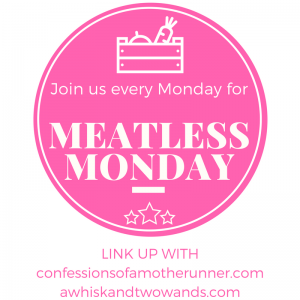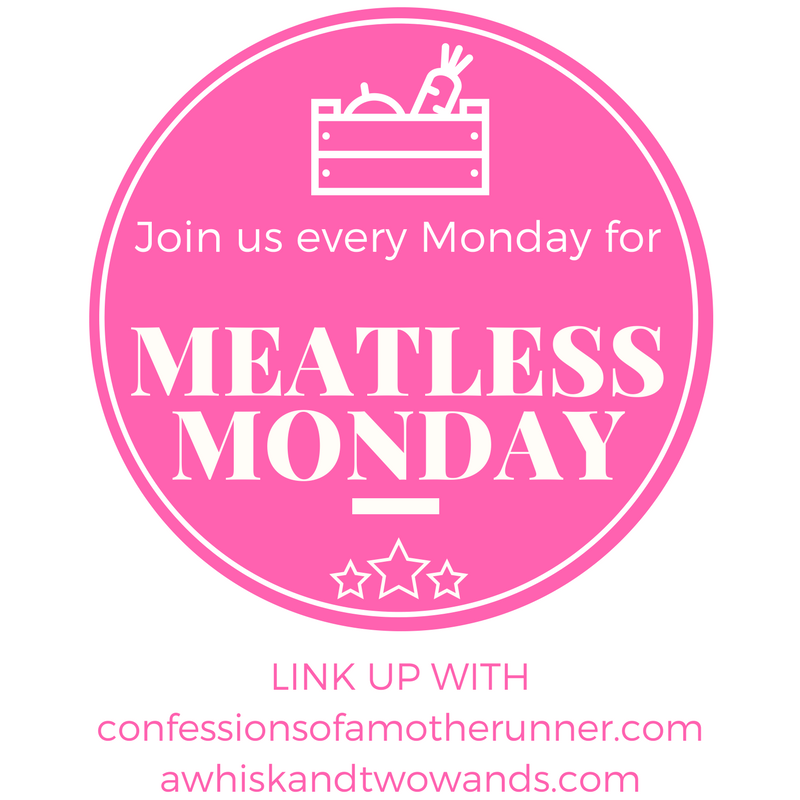 You are invited to the Inlinkz link party!
Yield:

6
Roasted Cabbage Steaks with Panko Crunchies Meatless Monday
Add this simple Roasted Cabbage Steaks with Panko Crunchies to your winter dinner rotation. So easy yet so delcious. Vegan, gluten free
Ingredients
1 green cabbage
1 red Cabbage
olive oil, salt and pepper to tasted
1 Tbl chopped garlic
juice of one lemon
for Panko:
1/2 Cup of Panko Bread Crumbs
2 Tbl butter (or substitute)
Instructions
Preheat oven to 375 degrees
Peel outer layers from cabbage and cut into "steaks"
Place on a baking sheet
coat with olive oil, salt, pepper, lemon and garlic
bake for 40 min
Meanwhile prepare Panko in a skillet
heat to medium high
melt butter
add Panko and sauté until browned
Sprinkle on top of Cabbage Steaks and serve