Sheet pan meals are all the rage and for good reason. They are super easy with minimal clean-up. Sheet pan meals are so easy to customize to your family's tastes. This Honey Pineapple Tofu Vegetable Power Bowl will win you over for just those reasons. Did I mention it only has a few ingredients? I am excited to share it with you. This post may contain affiliate links.
Honey Pineapple Tofu Power Bowl- Sheet Pan Dinner
Looking for an easy, healthy, and fabulously tasty weeknight vegetarian dinner? I've got you covered. I am the first to admit that prepping lots of veggies on a rushed night can be a little much. With only a few main ingredients, this Honey Pineapple Tofu Power Bowl can be prepped and on your table in under 40 minutes.
What are the ingredients?
Extra firm tofu
Fresh Pineapple
Bell Peppers
Green Beans
For the Marinade
Common pantry staples make up this easy marinade that can be prepped ahead.
Honey
Siracha
Pineapple Juice
Low Sodium Soy Sauce
Chopped Garlic and ginger paste
I like to purchase the chopped garlic in a jar and the ginger in a tube for easy meal prep. Any honey will do however if you like things a little spicy try this.
How Do I Make this Honey Tofu Pineapple Power Bowl?
It's super simple. Add half of your marinade to the tofu and roast it alone on a medium baking sheet. Line baking sheet with parchment paper for easy cleanup. Add in the pineapple and veggies and roast for another 15 minutes. If you have never had roasted pineapple, you are in for a treat. It gets a fantastic caramelized taste and also gives the veggies more flavor.
What should I serve it with?
This Honey Tofu Pineapple Power Bowl is great on top of any grain. White rice, brown rice, quinoa, barley, even soba noodles. Anything goes.
Leftovers?
I am not sure you will have any! If you do, they make a great high protein lunch.
Did I mention how amazing this dish smells while it's roasting? So good! Hope you enjoy it as much as we do.
You may also like
Grilled BBQ Tofu with Pineapple Mango Salsa
Grilled Hawaiian Pasta Salad with Honey Garlic Vinaigrette
Yield:

2
Honey Pineapple Tofu Power Bowl Easy Sheet Pan Dinner
a one pan, vegan, honey pineapple tofu poer bowl easy for weeknight quick dinners and very family friendly
Ingredients
Marinade:
2 cloves garlic crushed
1 tsp ginger paste
4 Tbl honey
3 Tbl soy
1 Tbl Siracha
1/2 C unsweetened Pineapple Juice
sesame seeds-garnish
Honey Pineapple Tofu Bowl:
1 15 oz block of tofu pressed and drained-cut into triangles or cubes
2 red/yellow/green bell peppers quartered
12 oz of green beans
2 cups of fresh pineapple cubes
Instructions
Preheat oven to 375
Whisk all ingredients for the marinade together in small bowl
On a sheet pan:
coat w olive oil to avoid sticking
Add tofu and sprinkle with about 1/4 of marinade
Bake tofu alone for 20 min
meanwhile, prepare all veggies
After 20 min-flip tofu over
Add all veggies & pineapple to the pan
Drizzle on the remainder of the marinade
return to oven and bake 15 min
assemble all ingredients into a bowl on top of rice or grain
pour any remaining pan juice on top of the bowl
Garnish with sesame seeds
Notes
Customize with your favorite vegetables and grain of choice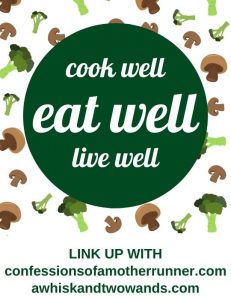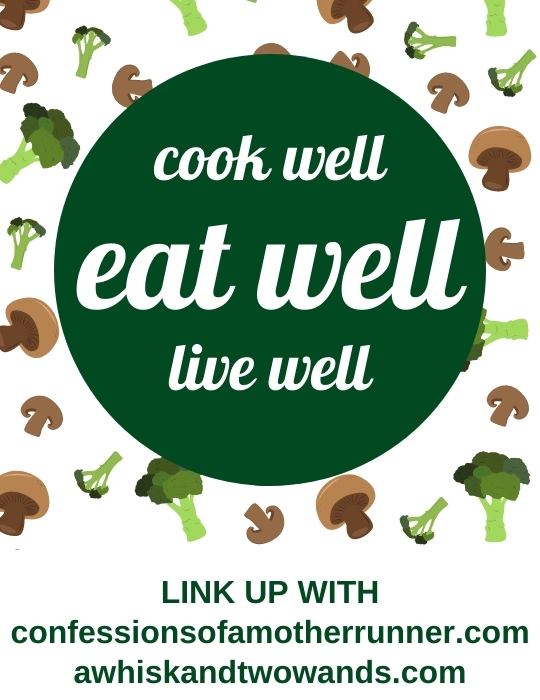 You are invited to the Inlinkz link party!