Thanks for joining Kim and me for the Weekly Run Down link up today. I put all my efforts into having a successful run recovery week. I think I succeeded. Let's see how it went down.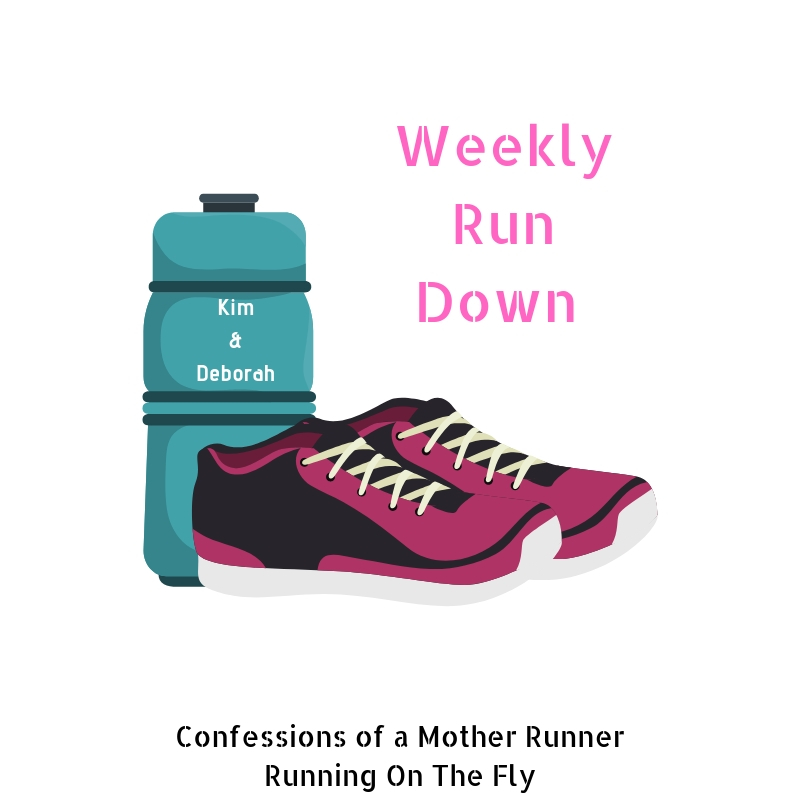 Run Recovery Week
Monday- Travel back home
Had a nice morning walk about 2 miles and then headed to the airport. Spent the afternoon traveling back home to DC. Surprisingly, not sore from yesterday's race.
Tuesday- 60 min Peloton cycle, foam rolling and 10 min yoga
Spinning is always great way for me to recover after long runs. Took it easy on my bike as I am in a recovery week. 10 min Peloton yoga and foam rolling.
Wednesday- 30 min Peloton + 90 min strength training and kick boxing
Feeling great today and ready to get back to my gym workout. We came up with this one legged bridge with a pull over. Really forced me to keep my glutes engaged. I will be keeping this move in the rotation for sure.
Thursday- 60 minutes of Peloton cycle and stretching
I promised myself that I would take a full week off of running after the race and I am sticking to it. Cycling and stretching feel good. This is one of my favorite new stretches courtesy of Peloton Denis. Had my last infrared stretch session. Felt so incredible I may have to buy another package.
Friday- Rest Day and travel to Indiana
Back to the airport again! I am off to visit my son at school for his fraternity's moms weekend. He taught me how to play beer pong haha. We won our first game and it kind of went downhill from there.
Saturday- 2.75 mile run
After a week of resting and recovery, I was ready for a short run. i love to run through the Indiana University campus. It's beautiful even in the wintertime.
Sunday- Rest day and travel home
Early brunch with my son before heading back to the airport.
I am so glad that I took my recovery week so seriously. I am feeling rested and ready to get back at it this week. Thanks for joining us for the Weekly Rundown.See you tomorrow for Meatless Monday and Wednesday for the Runners' Roundup
You are invited to the Inlinkz link party!