Well, something seems fishy around here! That's right, this is my first seafood recipe. I completely changed up my vegetarian diet to incorporate some seafood a few months back. I have to tell you, I have never felt better. Workouts are going better and I feel stronger than I have in a long time on my runs. We can dive into that in another post. Today, I am sharing one of my new favorite meals. This Easy Sheet Pan Mahi Mahi with roasted feta, peppers and tomatoes is a Greek Style dinner you don't want to miss. It's crazy easy and super tasty. Let me tell me how to whip it up for your family.
Easy! Sheet Pan Greek Style Mahi Mahi With Feta And Tomatoes
Why do I love this meal?
Firstly, anything that is a one pan meal gets my vote. Who wants to wash a bunch of pans? Secondly, I love Greek food, and the roasted bell peppers alongside of roasted feta and tomatoes is a winning combination. You have tried roasted feta and tomatoes right? The feta cheese gets a rich creamy texture when roasted and pairs so nicely with the peppers and tomatoes.
Give me some protein
I chose to use Mahi Mahi for this Sheet Pan recipe because it is a hearty fish but not too fishy of a fish. Ha! Fish fillets are super high in protein while being very low in calories and fat. Adding fish to your dinner is a fantastic way to up the nutritional value. Can you substitute another fish? Absolutely! Salmon, Cod, Sole or Grouper would all work just as well.
Tell Me How To Make This Sheet Pan Mahi Mahi with Greek Style Roasted Vegetable, Feta and Tomatoes
It could not be easier! Grab a sheet pan and line it with parchment paper for easy cleanup. I recently got these Sheet Pans and they are my absolute favorite. Toss your peppers and tomatoes with some olive oil, salt, pepper, and garlic powder. Add your feta cheese slices and squeeze on some lemon juice. Pop your sheet pan into the oven for 15 minutes.
While they are baking, season your fish and nestle it onto the pan. Continue to roast for another 10-12 minutes depending on the thickness of your fish fillet. That's it! A super easy and super healthy weeknight or weekend dinner.
What's a good side to serve along with this Sheet Pan Mahi Mahi?
Anything goes! White rice, brown rice, orzo, farro, or any whole grain would be a fantastic accompaniment. Hope you enjoy it!
Yield:

2
Easy! Sheet Pan Mahi Mahi With Feta and Tomatoes
Easy, healthy Sheet Pan Greek Style Mahi Mahi with roasted Feta and tomatoes is perfect for a weeknight family meal. Easy to scale up and takes just 30 min.
Ingredients
2 4-6 oz Mahi Mahi fillets
1 cup of cherry or grape tomatoes
2 Bell peppers quartered (green, red or yellow)
4 oz feta cheese sliced into 4 pieces
olive oil for drizzling
salt and pepper to taste
juice of 1-2 lemons
juice of 1-2 lemons
basil and oregano
basil and oregano to taste
Instructions
Preheat oven to 375
line baking sheet with parchment paper
toss peppers and tomatoes with olive oil, spices and lemon
arrange on sheet pan in single layer
add on feta cheese
bake for 15 min
meanwhile prep fish with olive oil, seasonings and Lemon juice
Nestle in Mahi Mahi onto the sheet pan and bake an additional 10-12 min
serve with rice, orzo or any whole grain
Notes
Recipe can easily be doubled and will also work with any similar fish fillet of your choice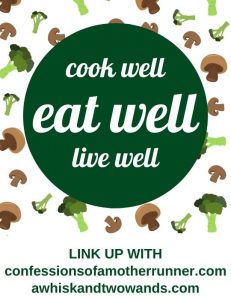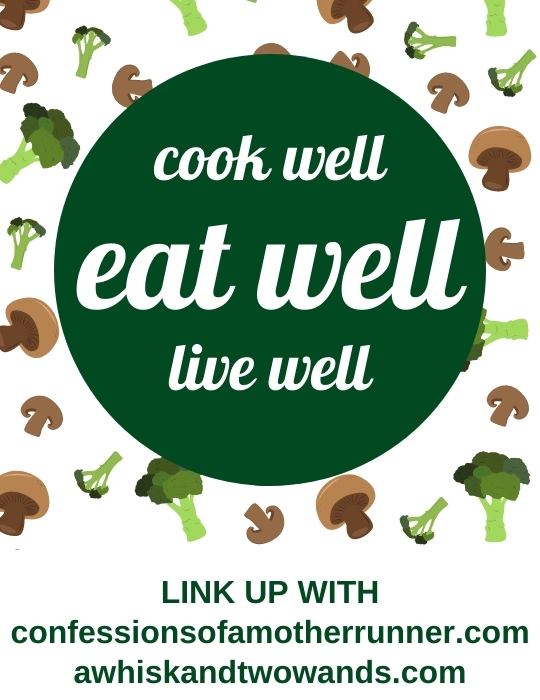 You are invited to the Inlinkz link party!