Thanks for joining Kim and me for the Weekly Run Down today. I was still holding out (unrealistic) hope that my triathlon race might happen. We finally got word this week that it was moved to a virtual. I decided, what the heck, might as well train like a triathlete anyway! I had forgotten how much I loved to swim and also bike outside so I am going to keep it up anyway. Heck, maybe it will even help me get my running mojo back. Here's a peek into my week.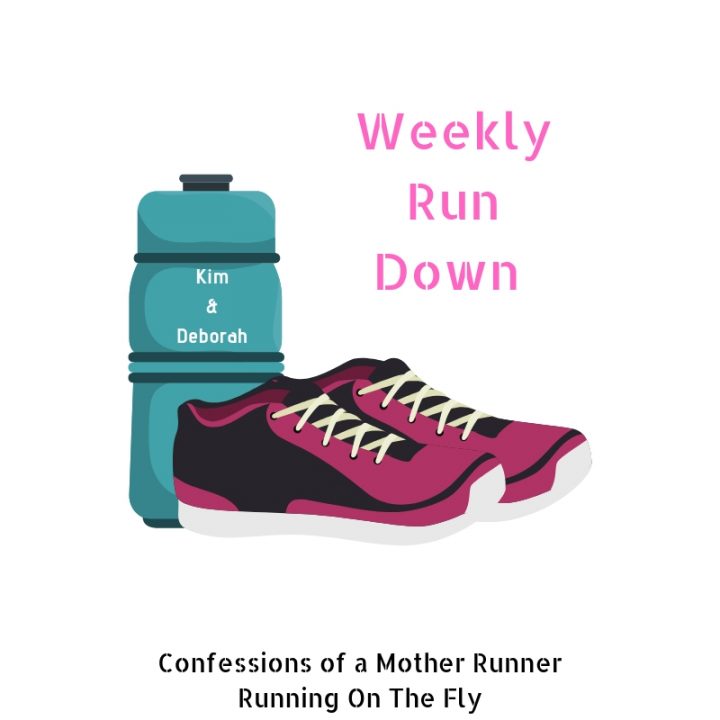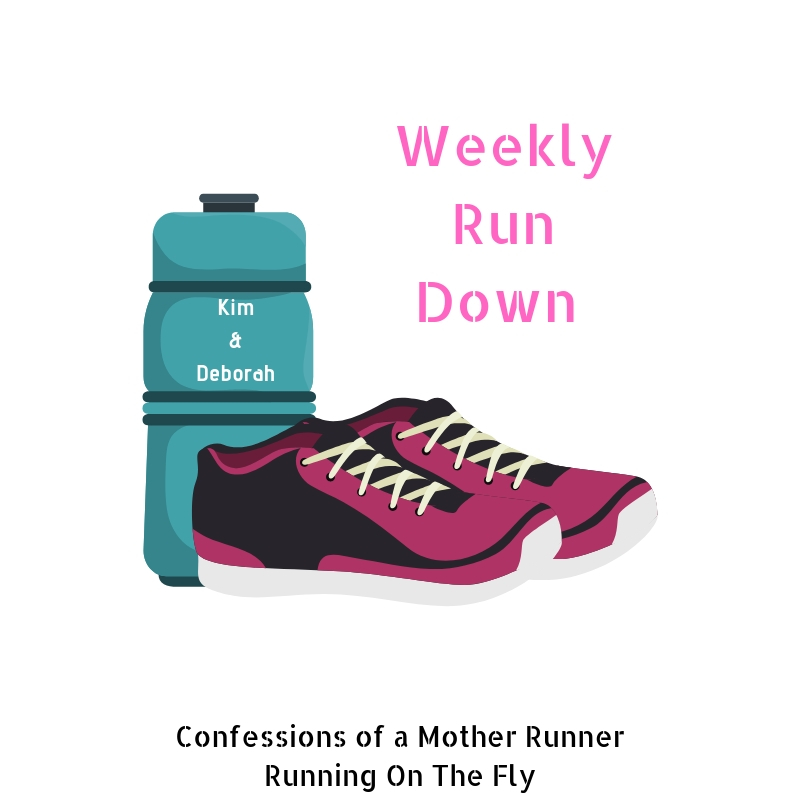 Train Like a Triathlete
Monday-30 min Peloton cycle + 30 min full body strength + 2 mile afternoon walk
Nothing too earth shattering but a nice mix of cardio and strength to start off the week and the month.
Tuesday-4 mile run + 10 min stretch class
My first run with a friend! I could not have been more excited to get out for a run with one of my MRTT besties. It was just like old times! After not really running for about 10 days, I was excited to get back out there. We hit up one of the more quieter trails. We decided not to take photos together yet. Maybe this week?
Wednesday-2 mile run + 30 min of core + arms strength + afternoon swim
Global running Day! I had set up a sunrise to sunset virtual relay race for our MRTT group. You can read all about it here but suffice to say, it was a huge success. My heart was just so happy! We all felt such a huge sense of community and togetherness at a time when we needed it the most.
A super warm day offered the perfect chance to hit the pool. I forgot how much I loved to swim and that was the day I decided I was going to train like a triathlete even if all my races were not to happen this year.
Thursday-Tabata cycle class + 10 m core + 10 m glutes/legs class + 2.5 mile walk + 15 minute swim
I am enjoying stacking up a bunch of 10 min strength classes together. I have been surprised by how challenging some of them are.
Friday-18 mile bike ride outdoors + 10 min core + 10 min bodyweight strength
Another steamy one and the perfect day for an outdoor bike ride with a friend. It felt almost back to normal out there.
Saturday- 3ish mile morning walk + 10 min arms + 10 min core + 15 min swim + 1.5 mile evening walk
I was feeling antsy today and took a second walk after dinner. have to take advantage of the later sunsets while I can.
Sunday- on the plan 4-5 mile run
Overall, I am pretty happy with my week. I am going to continue to train like a triathlete and keep up my swimming and biking. Perhaps, I will even find my running mojo again! Thanks again for linking up! Happy Sunday.
Hope you will come back tomorrow for my Grilled Eggplant Caprese Pasta Salad.
You are invited to the Inlinkz link party!