Thanks so much for joining Coco and me for the June 2020 Ultimate Coffee Date today. These coffee date posts are always some of my favorite to read and to write. I will also tell you that I am keeping it light and positive here today. I live outside of Washington, DC and I can't escape the day to day happenings. I can escape from them here and that's what I am doing today.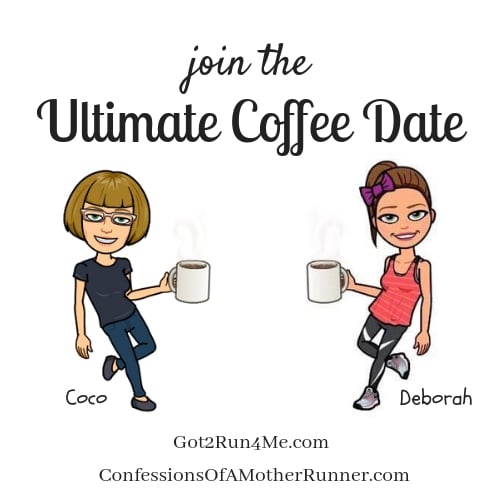 June 2020 Ultimate Coffee Date
If we were having coffee, I would tell you…
I was beyond thrilled at how well our Global Running Day Sunrise to Sunset Virtual Relay went. When I set out to organize it, I was not sure what kind of response and follow through I was going to receive. My MRTT group showed me again how wonderful they are. We had almost 40 people participate by running in 30 minute increments. It "ran" so smoothly. I was again reminded at how strong our little community is and my heart was just so happy. People already want to do another one! I hope we can run together in person on July 4th but if not, this was a great option.
If we were having coffee, I would tell you…
I was really looking forward to returning to triathlon races this summer. Unfortunately, the last one just got cancelled and is now a virtual. Not sure how you do a virtual triathlon. I decided that I am going to keep up my swimming anyway. Our pool just opened and I started swimming laps again this week. I forgot how much I really like it! It's just perfect after a hot run or bike ride.
If we were having coffee today, what would you tell me? Will you keep training for races this summer that may get cancelled for fall? Thanks for joining the june 2020 ultimate coffee date
You are invited to the Inlinkz link party!