Thanks for joining Kim and me for the Weekly Run Down today. Well the calendar says April but it sure feels like we are in some twilight zone. We now have stay at home orders until at least June 10th. Yup, that's 10 weeks from now. So stay at home it is. My workouts are literally keeping me sane right now. Here's a peek into my week.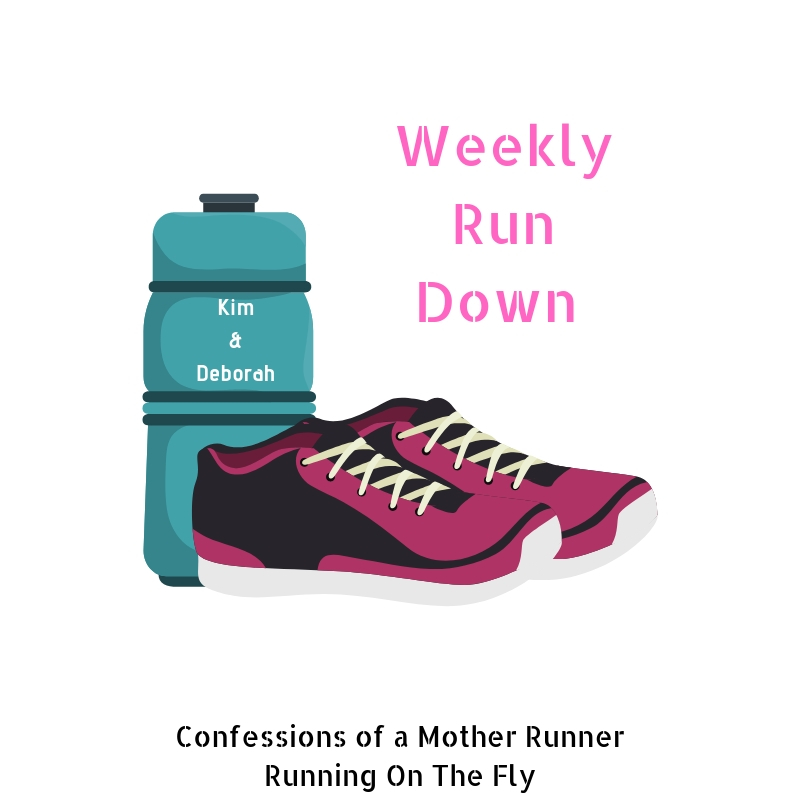 Hello April is that you?
Monday- 45 min Peloton cycle, 10 min arms 10 min core 2.5 mile walk
Going hard on the arm workout today with some drop sets. Had not done these in a while and my arms were burning in a good way.
Tuesday-3 mile hill run + core class + stretch
I am pretty much running up and down the same 2 or 3 streets in my neighborhood. These hill are tough! Really enjoying the Peloton core classes.
Wednesday-4 Peloton cycle classes + core and arms
I perhaps over did it today with the classes but it was a nice distraction. Had an introduction to dive bomber push ups and wow those babies are tough.
Thursday-5K virtual run + 1.5 mile afternoon walk + afternoon pajama yoga.
I had a productive day! I completed the "Gratitude" Uncanceled virtual 5K and then had an afternoon Facetime walk with Kim Runs On The Fly. Talking to Kim while we walked "together" really made my day. Afternoon pajama yoga was a nice end to the day.
April is always one of the best weather months and Spring is in full bloom here in the DC area, I am so very grateful for the sunny and warmer days. I am grateful that I can still get outside and exercise.
Friday-1 hour cycling + 10 min core strength and stretch
Saturday-30 min pajama yoga and core
This pajama yoga thing is really going to take off!
The best part of my day was a Zoom call with lots of my virtual running blogger friends. It was so nice to see so many smiling faces all at once. Keeping up connections with friends is so important right now. We plan to do another one in a few weeks. Give me a shout out if you want to join the next one.
Sunday- not sure yet what I feel like doing
Thanks so much for joining us today. We really hope this space gives you all a place to connect and feel "normal" during these stressful times. Our little community here is very special
Tell me something you are grateful for today
You are invited to the Inlinkz link party!