Thanks for joining Sarah and me for Meatless Monday today. Every great home chef needs to have a fabulous homemade Marinara sauce in their arsenal. Marinara sauce is the key to so many fabulous Italian meals. Did someone say pizza? So what is so special about my Veggie Packed Marinara Sauce? It's packed full of enough veggies to meet your daily requirements and then some.
Veggie Packed Marinara Sauce
Like any delicious Marinara Sauce, this one starts off with some San Marzano canned tomatoes. From there I add in my special mix of roasted veggies. I took this whole bowl of healthy goodness and added them all into my Veggie Packed Marinara Sauce.
I like to roast all of the veggies including some fresh tomatoes and garlic with a little olive oil, salt and pepper. Roasting the veggies really brings out their flavors and gives this Veggie Packed Marinara Sauce a huge punch of taste. After roasting, the veggies are pureed and added to sauce.
If you have some family members who do not love vegetables, pureeing them into a Marinara sauce is a fabulous way to hide them. Once they are in your sauce, you won't even notice them at all. I admit, when my kids were younger, I had to resort to pureeing veggies and adding them into other dishes to get my kids to eat them.
Once you have all of your veggies combined in your sauce, it's time to spice it up. I use all of the classic Italian seasonings here: basil, oregano, garlic powder, salt, pepper, red pepper and a little parsley to finish. As if you did not need another reason to love Italian food. This Veggie Packed Marinara is perfect for pasta, pizza, spaghetti squash bake and anything else that would have you reaching for a classic red sauce.
So who is ready to dip into this pot of delicious goodness? Do you make your own Marinara sauce? Ever try hiding veggies in other foods?
Veggie Packed Marinara Sauce
Prep Time: 15 minutes

Cook Time: 45 minutes

Total Time: 1 hour

A classic Italian red sauce gets a makeover with the Veggie Packed Marinara sauce for Meatless Monday or any day of the week. Vegan, gluten free, dairy free
Ingredients
32 oz can of San Marzano tomatoes
Extra Virgin Olive Oil for cooking
3-5 garlic cloves
1 medium eggplant-sliced skin on
1 lb of fresh plum or Campari tomatoes-halved
1 onion-quatered
2-3 red or yellow bell peppers-quatered
basil, oregano, parsley, kosher salt, pepper, red pepper to taste
Instructions
Preheat oven to 400
Line a large baking sheet with tin foil
drizzle on olive oil
Place all veggies on sheet
sprinkle with olive oil, kosher salt, pepper and garlic
roast about 20 min until veggies are tender
Remove from oven
Meanwhile, in a large stock pot
add canned tomatoes and puree any large pieces
In batches add cooked veggies to food processor and pulse
Use a little of the tomato sauce if liquid is needed
Combine all veggies into the stock pot
bring to a boil, then reduce to a simmer
Add in seasoning to taste
Simmer for at least 20 min
Enjoy!
Sauce can be frozen for later use as well.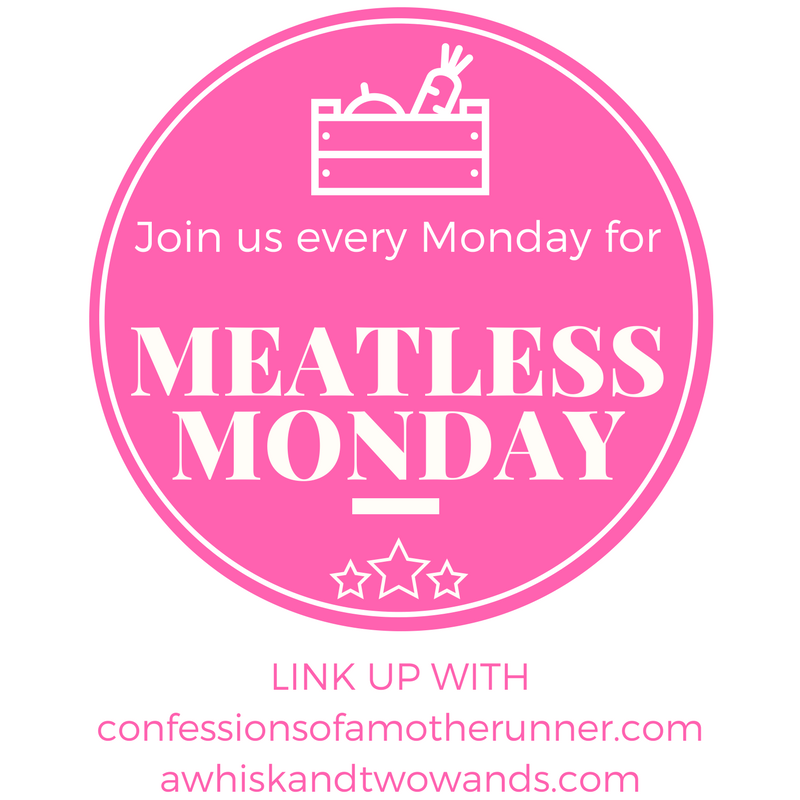 Loading InLinkz ...