Thanks for joining Coco and me for the September Ultimate Coffee Date today. These are always some of my favorite posts to read and to write. Who doesn't love a coffee date with friends? Let's make mine a large today, I am dragging this week.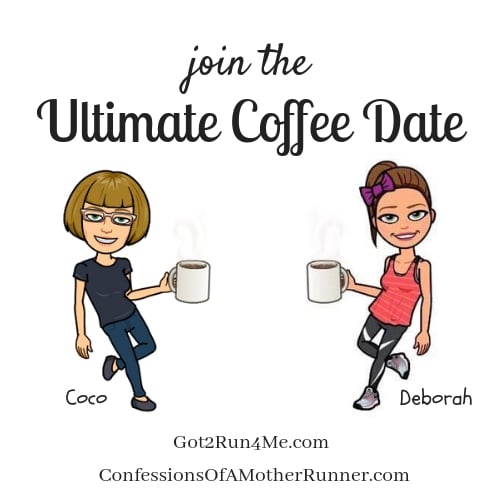 September Ultimate Coffee Date
If we are having coffee, I would tell you:
I wish there was a such a thing as a "pillow concierge". Let me explain. I have been on the search for the perfect pillow and I cannot find it. They are either too soft or too firm. They are either too high or too low. I sound like Goldilocks. My neck has been feeling like my pillow is just off and I wish someone could come over with a truck full of pillows and let me try them all out until I found the perfect one. How great would that be?
If we were having coffee, I would tell you:
After a summer of not doing very much running, I am finally feeling ready to "fall back" into longer runs. I am hoping my body will remember what it feels like again. It is funny how when you are in a groove with running, everything just clicks and feels so easy. Once you fall out of that routine, it is hard to remember how to get back there.
If we were having coffee, I would tell you:
I was lucky enough to have had so many travel opportunities this summer. In May, we celebrated our daughter's graduation with our epic trip to The Maldives and Singapore. In June, I ran the Ragnar Niagara Falls race with my Moms Do It All Night Long Team. In July, the hubs and I spent a few days in Aspen, Colorado. In August, I took my son back to school in Indiana. Just this week, we spent a few days in  Napa and LA. What a summer of adventure! I also would tell you that I am wiped and ready to be home for the foreseeable future.
But enough about me, If we were having a September Ultimate Coffee Date together today, what would you tell me?
You are invited to the Inlinkz link party!