Thanks for joining in on the Meatless Monday yum with Sarah and me. I am currently on vacation and have a fabulously delicious guest recipe post for you today from Patrick @ Looney For Food. He is sharing his Summer Vegetable Barley Salad so let's give him some Meatless Monday love and check out his blog as well. Take it away Patrick!
Summer Vegetable Barley Salad
Summer Vegetable Barley salad is a flavor-packed vegetarian entrée that's delicious hot or cold! Leftovers are AMAZING making it perfect to pack for lunch or bring to a picnic.
If you're trying to incorporate more whole food, plant-based meals into your diet, this summer vegetables barley salad is for you. But even if you're not, you're still going to love this! It's hearty, healthy and bursting with fresh from the garden flavor!
The base of this salad is pearl barley. It's chewy texture gives it a meatiness that is extremely satisfying. Plus, barley is pretty awesome in the nutrition department. It's packed with fiber, vitamins and minerals.

Just look at the nutrition facts in 1 cup of cooked barley:
217 calories
1 gram of fat
10 grams fiber
7 grams protein
45 grams carbs
1 mg manganese
23 mg selenium
.3 mg copper
.4 mg vitamin B1
162 grams phosphorus
80 mg magnesium
8 mg vitamin B3
Stacks up pretty good wouldn't you say? Barley is one of the best whole grain choices!
Speaking of good choices, is there anything better than grilled veggies? Except maybe roasted  veggies, which you can certainly do instead if you don't have a grill or its a rainy day. Just put the prepared veggies on a baking pan sprayed with cooking spray and roast at 400 degrees for 20 minutes. Either way you cook them the Eggplant, zucchini and peppers will caramelize beautifully bringing out the natural sweetness. It perfectly compliments the nutty barley.
Paired with a tangy vinaigrette and feta cheese, this Summer Vegetable Barley salad becomes a nutritious dish that is so flavorful and satisfying!
Summer Vegetable Barley Salad

Ingredients
4 cups water
180 grams (1 cup) uncooked pearl barley
400 grams (2 medium) zucchini, halved lengthwise
458 grams (1 medium) eggplant, cut into 1/2 inch slices
296 grams (2 medium) red bell peppers, cut in half
1/4 teaspoon salt
1/4 teaspoon black pepper
1/4 cup parsley, chopped
2-4 tablespoons dill, chopped
1 teaspoon lemon zest
2 garlic cloves, minced
Dressing:
1/3 cup red wine vinegar
1 tablespoon olive oil
1/2 teaspoon salt
84 grams (3/4 cup) crumbled fat-free feta cheese
Instructions
Bring water to a boil in a large saucepan. Add barley. Cover, reduce heat, and simmer 45 minutes or until tender. Let stand, covered, 5 minutes. Spoon barley into a large bowl.
Heat grill and grill vegetable, turning, until tender and charred, 10 minutes. Transfer to a board and cut into 1/2 inch pieces.
Add vegetables, parsley, and next 3 ingredients (through garlic) to barley; toss gently.
To make dressing, combine vinegar, oil and salt, stirring well with a whisk. Add dressing to barley mixture; toss. Sprinkle with cheese.
Because you can serve this salad warm or cold, it makes a perfect vegetarian entrée for a picnic. Pack it up along with Cucumber Melon Saladand some Vegan Oatmeal cookiesand you've got yourself a meatless party on the go. Don't forget some Watermelon soda, whats a picnic without Watermelon?!! It's equally good as a side dish too!
And let me tell you, Summer Vegetable Barley Salad leftovers only get better! I just ate them for breakfast.
Tell me your favorite summer vegetables? Have you had barley in a salad before? What is your favorite whole grain?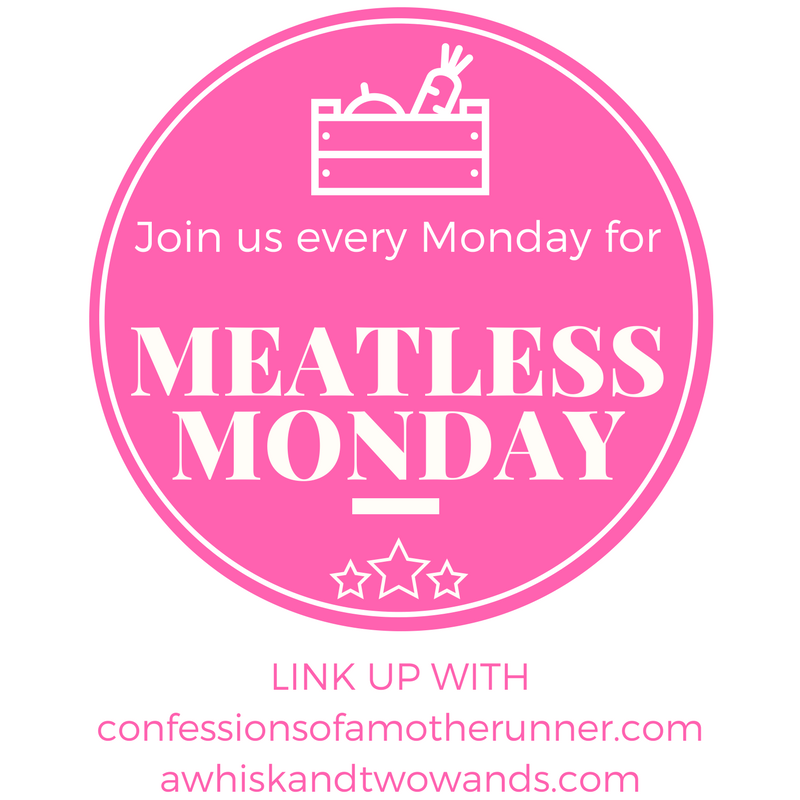 Loading InLinkz ...