Thanks for joining Sarah and me for Meatless Monday today. We are in peak blueberry season and I could not let another week go by without sharing a recipe honoring these delicious little berries. These Oatmeal Blueberry Pie bars are easy, healthy and oh so yum for a pre or post workout snack or breakfast on the go.
Oatmeal Blueberry Pie Bars
The tasty bars have no white sugar at all. I've used a little maple syrup to sweeten them and an optional dusting of brown sugar on top. Not necessary but does give it that blueberry pie texture. Cinnamon, nutmeg and vanilla help to bring out the natural sweetness of the blueberries.
These Oatmeal Blueberry Pie Bars are gluten free and vegan. A combination of whole rolled oats (I like Bob's Red Mill) and some oat flour make up the batter. No need to buy oat flour when you can simply take your rolled oats and pulse them in a food processor for a couple of seconds. More economical and super easy.
Oatmeal, mashed bananas, blueberries and maple syrup make up these moist and healthy bars. They are perfect for breakfast, snacks or afternoon coffee breaks. Anytime really! I believe they are kid friendly too. My favorite comfort spices cinnamon, nutmeg and vanilla are added as well. Optional add in would be chopped walnuts.
They take just a few minutes to mix up and bake for about 20 min. They can be cut and frozen or stored at room temperature in a sealed container for up to 5 days. I don't think they will last that long though! Hope you love them as much as we did.
[You may also like peanut butter banana oatmeal bake]
Yield:

6-8
Oatmeal Blueberry Pie Bars
Healthy, low sugar, Gluten free & vegan these Oatmeal Blueberry Pie Bars are a winner for the whole family. Breakfast, snacks or anytime
Ingredients
2 Cups of rolled oats
1 tsp baking powder
2 ripe bananas-mashed
1/4 C maple syrup
1/2 tsp salt
1 Tsp vanilla
1 tsp cinnamon
1/2 tsp nutmeg
2 Cups fresh blueberries
squeeze of lemon
optional sprinkle of brown sugar & pat of butter on top (optional but worth it!)
Instructions
Preheat oven to 375
line an 8 x 8 baking dish with parchment paper or spray generously with cooking spray
take 1 cup of the oatmeal and pulse it in food processor for 30 seconds
in a large mixing bowl combine pulsed oatmeal, remaining oatmeal, baking powder, bananas, maple syrup, vanilla, cinnamon, nutmeg, salt and mix
transfer half of mix to baking pan and spread evenly with spatula
toss blueberries in a Tbl of corn starch and squeeze of lemon and add on top
Top with remaining batter and spread evenly
bake for 20 min until set
Allow to cool before cutting
Tell me what treats are you baking up these days? How do you like to enjoy your fresh summer blueberries?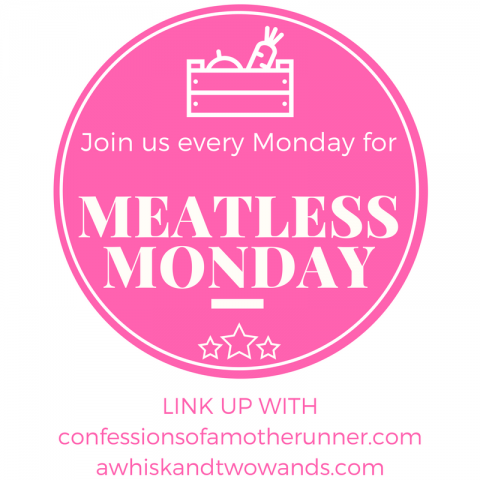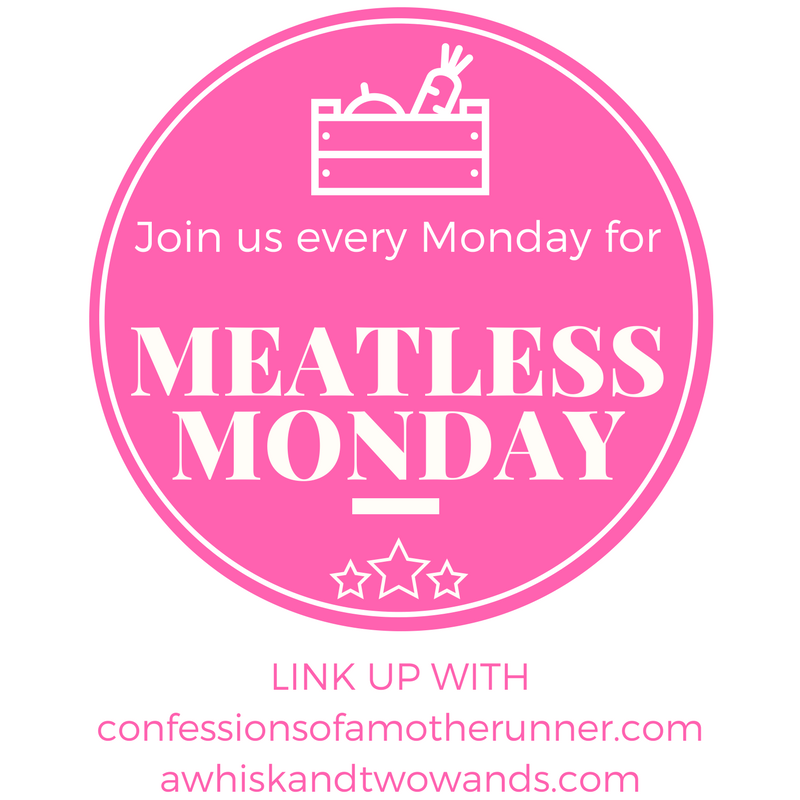 You are invited to the Inlinkz link party!