I am a serious breakfast lover over here. Is there really anything better on a cold winter morning than a hot cup of coffee and a warm cozy breakfast? What's even better is when that breakfast has been prepped ahead of time and is ready to enjoy. When I have one of my favorite breakfasts prepped, my day just runs a little smoother from the start. You can make this High Protein Strawberry Vanilla Oatmeal Bake and enjoy it for breakfast all week.
High Protein Strawberry Vanilla Oatmeal Bake
Why oatmeal for breakfast?
Oatmeal is loaded with heart healthy fiber and has a lower glycemic index than many other carbohydrates. It's a. bowl of warm goodness that feels comforting and satisfying yet healthy. Oatmeal is naturally gluten free and has been shown to lower cholesterol. Who doesn't want that? Adding in some eggs and milk which this High Protein Strawberry Vanilla Oatmeal Bake has, majorly ups the protein quotient. I also threw in some vanilla protein powder. Now, you have an easy to prep ahead high protein, high fiber breakfast. Did I mention there is no added sugar at all? Nope, not a drop! If you want a dash of sweetness, mini chocolate chips are always a welcome addition.
Can I prep this breakfast ahead?
Yes! It takes just 5 minutes to prep this High Protein Strawberry Vanilla Oatmeal Bake and get it into your oven. From there, it bakes for about 20-25 min and is ready to serve. You can make it ahead, cut it into serving sizes and refrigerate. Easy to heat up in the microwave and enjoy. This recipe can be doubled to make 4 servings.
What can I top this oatmeal with?
This High Protein Strawberry Vanilla Oatmeal Bake is plenty good warmed and enjoyed as is. However, if you like a little sweetness, some great toppings would be: Greek Yogurt, fresh strawberries, maple syrup and or mini chocolate chips.
Cooks notes:
I have added in Nuzest Vanilla protein powder it can be omitted or swapped with another brand. Any milk will work if you need to sub the skim milk. Rolled Oats is preferred however steel cut oatmeal will work as well.
What are you waiting for? With 5 minutes of prep, you too can wake up and enjoy this Healthy Strawberry Vanilla Oatmeal Bake tomorrow.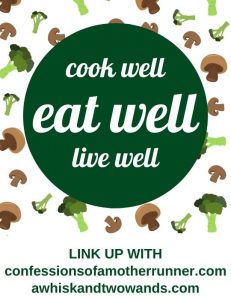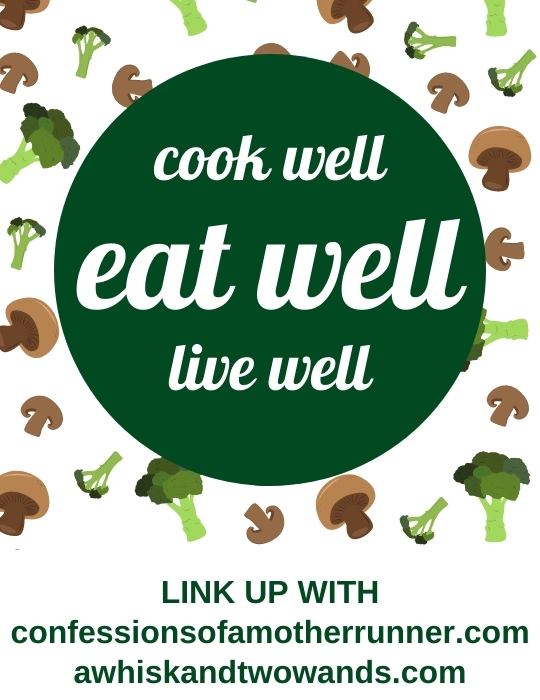 Thanks for joining me and Sarah today Cook Well, Eat Well, Live Well
Yield:

2
Make This Strawberry Vanilla Oatmeal Bake For Breakfast All Week
Wake up to this make ahead, High Protein Strawberry Vanilla Oatmeal Bake. gluten free, no added sugar, high fiber, family friendly, meatless Monday, Breakfast, Brunch
Ingredients
1 Cup of Steel Cut Oatmeal (I used Kodiak Cakes protein blend)
1 serving Vanilla protein powder (optional I use Nuzest)
1 Cup skim milk (or milk of choice)
1 large egg
2 tsp vanilla extract
2 tsp cinnamon
dash of salt
1/2 tsp nutmeg
1 tsp baking soda
1 Cup strawberries sliced
Instructions
preheat oven to 375
In a mixing bowl combine all ingredients save strawberries
gently fold in strawberries
spray baking dish with cooking spray
pour the oatmeal mix in and bake for 20-25 min until set
serve warm or keep in refrigerator to serve later
You are invited to the Inlinkz link party!