Thanks for joining Kim and me today for the Weekly Run Down. We are loving all the fabulous participation from so many motivating strong women each week. Let's keep it going and growing. Since today is International Women's Day, let's celebrate each other even more.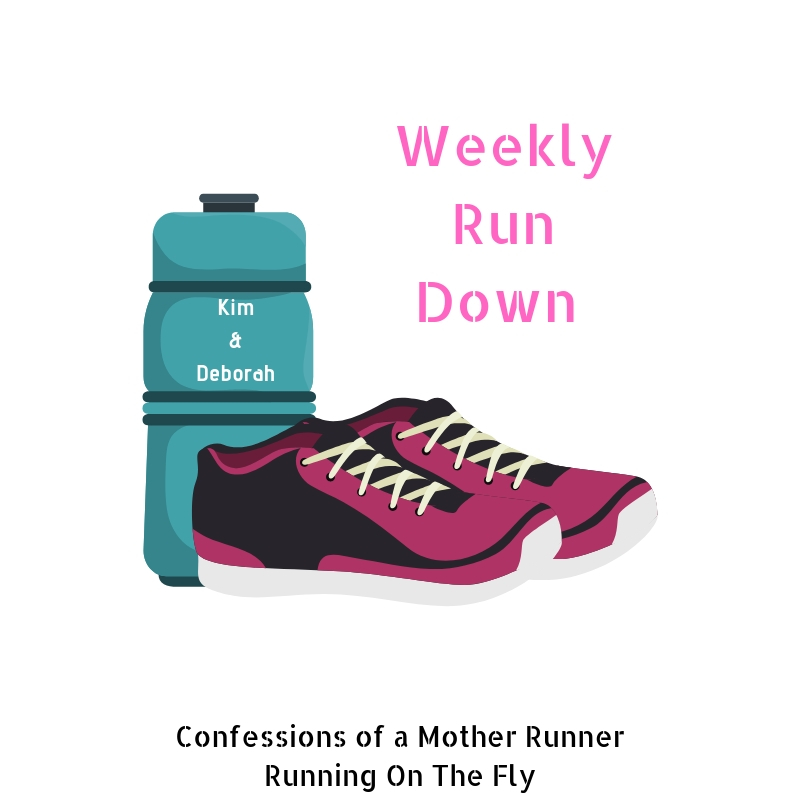 Weekly Run Down Celebrating Strong Women
Monday- 40 min Peloton + 60 min strength training
Never miss a Monday! Love to start my day off with a sweaty spin class. Also in case you missed it, I shared my amazing 3 Bean Vegan Chili because it was still a little chilly here this week. My favorite way to warm up after a cold run.
Tuesday- 3.25 mile run
Only had time for a short run today but a short run is better than no run. Beat the rain and enjoyed the warm temps.Leggings coordination on point! Ha.
Wednesday- 30 min Peloton + 90 min strength training and kickboxing
Giving my hamstrings a little something to remember me by with these dumbbell curls. Good stuff!
Thursday- 8 mile run + Girls on The run practice
Woo hoo got my longer run in today. Cool temps were a blessing and I felt great out there. Working back up for Cherry Blossom in 4 weeks.
My Girls On The Run Team started back up today. I missed these young strong women the past few months and I am glad to be back with them. Can't believe I forgot a photo!
Friday- 45 min Peloton cycle and stretch
Saturday- 3 mile run and MRTT Birthday celebration
Celebrating 7 years of our wonderful MRTT group with these strong women. Have no idea what I did with myself before I met them all. We are now over 700 ladies in our group. Breakfast and coffee was a fantastic finish. My heart is full!
Sunday- Rest Day and stretching
Rest day for me!
It was a week of celebrating strong women of all ages this week. Happy International Women's Day to my favorite women near and far. Thanks for joining us today. See you tomorrow for Meatless Monday and Wednesday for the Runners' Round Up.
You are invited to the Inlinkz link party!