Thanks for joining Coco and me for the March Ultimate Coffee Date today. Catching up with friends near and far over coffee is always one of my favorite activities. Grab your mugs and let's get right to it shall we?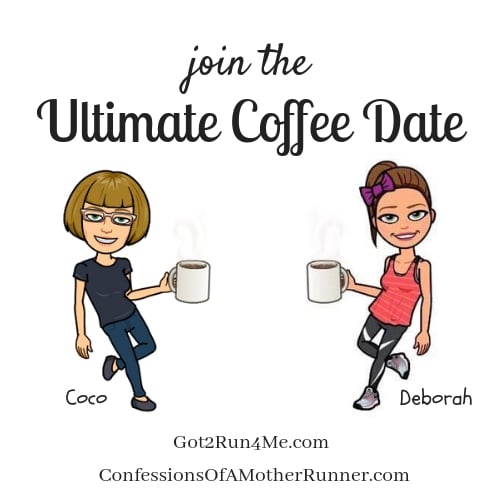 March 2020 Ultimate Coffee Date
If we were having coffee, I would tell you…
My old friend, the Keurig, finally brewed it's last cup of coffee a few weeks ago. After reading a few reviews, I ended up going with this Cuisinart instead of a new Keurig. It uses the same K cups, takes up less room on my counter, costs less, brews a 10 ounce cup and wait for it. You can set it to brew at extra hot which is a game changer. I am loving it! Also added another fun mug to my collection at the New Orleans Rock Roll Half.
If we were having coffee, I would tell you…
I am supposed to go to Las Vegas next weekend for a few days and I am hoping my trip does not get cancelled. I signed up to do a hike in the Red Rocks. Although I have been to Vegas numerous times, I have never ventured outside of the hotel area. Fingers crossed things don't get too much worse here in the U.S.
If we were having coffee, I would tell you…
I am thinking of starting a series on cooking for college kids. It would include simple and economical recipes that college kids could prepare for themselves. This idea came about after realizing that my own son, a college sophomore could not cook a meal to save his life. He will be on his own next fall in an apartment and won't be able to live on pizza delivery alone. I thought we could make a few videos and recipes together this summer. What do you think? Do your college aged kids cook for themselves?
I've been chatting away! Your turn-If we were meeting up for the March Coffee Ultimate, what would you tell me?

You are invited to the Inlinkz link party!