Thanks for joining Sarah and me for Meatless Monday today. March has arrived and we are starting to see some signs of spring emerge. However, we still have some cold, blustery days. On those days, I crave a warm bowl of something savor and my 3 Bean Vegan Chili hits the spot. Jalapeño Corn Bread is the perfect accompaniment.
The Best 3 Bean Vegan Chili and Jalapeño Cornbread
This 3 Bean Vegan Chili is one of those set it and forget about it meals. It can be made in a big stock pot or in a slow cooker. The longer it simmers, the better but 30 minutes will do. I like to freeze mine into individual portions to take out for lunch after a chilly run.
To up the plant based protein and fiber, I have used a combination of black beans, Garbanzo Beans and white beans. If one of those does not suit your fancy, no problem just double up on one of the others. Frozen corn and green bell peppers add some nice color and texture. For an even greater pop of protein, and to give a heartier texture, I have added some vegan "meat crumbles".
.
Now to those yummy spices! In my humble opinion, what makes a chili so good are the combination of spices. I have the essential coriander, cumin, garlic and chili powder and a few unusual extras. Then, I add a dash of both cinnamon and coca powder which help to add more layers and depth of flavor to this 3 Bean Vegan Chili.
About that Jalapeño Pumpkin Cornbread I teased you with last week. It's quite easy to whisk up and pairs perfectly with the hearty chili. Leftovers can be wrapped and frozen with the chili for future use or warmed and enjoyed for breakfast. Recipe here.
The Best 3 Bean Vegan Chili and Jalapeño Pumpkin Cornbread
The best 3 bean vegan chili. Will wow the taste buds of meat eaters and vegans alike w this zesty blend of ingredients and spices,
Ingredients
2 15 oz, cans of fire roasted tomatoes
1 15 oz can of black beans
1 15 oz can of Garbanzo Beans
1 15 oz can of white beans
32 oz low sodium vegetable broth
1 1/2 Cups of frozen or canned corn
1 onion diced
2 Green bell peppers diced
1-2 jalapeño peppers-diced
1 12 oz bag of frozen veggie crumbles
seasonings:
2 tbl coriander
4 garlic cloves minced
1 Tbl oregano
2 Tbl Cumin
2-3 Tbl of chili powder
1 Tbl cinnamon
2 tsp of unsweetened cocoa powder
optional toppings: cilantro, sour cream, avocado, cheddar
Instructions
Add all ingredients and spices to either a stock pot or crock pot (see notes below) stir and simmer. The longer it simmers, the more flavor. Top with suggested toppings if desired.
Notes
Can be made in a crock pot (cook on high for 4 hours or low for 6) or on the stove top in a stock pot (simmer for at least 30-45 min)
Can be frozen for later use
Who is ready to enjoy a big, warm both of the Best 3 Bean Vegan Chili this week? What's on your menu this week?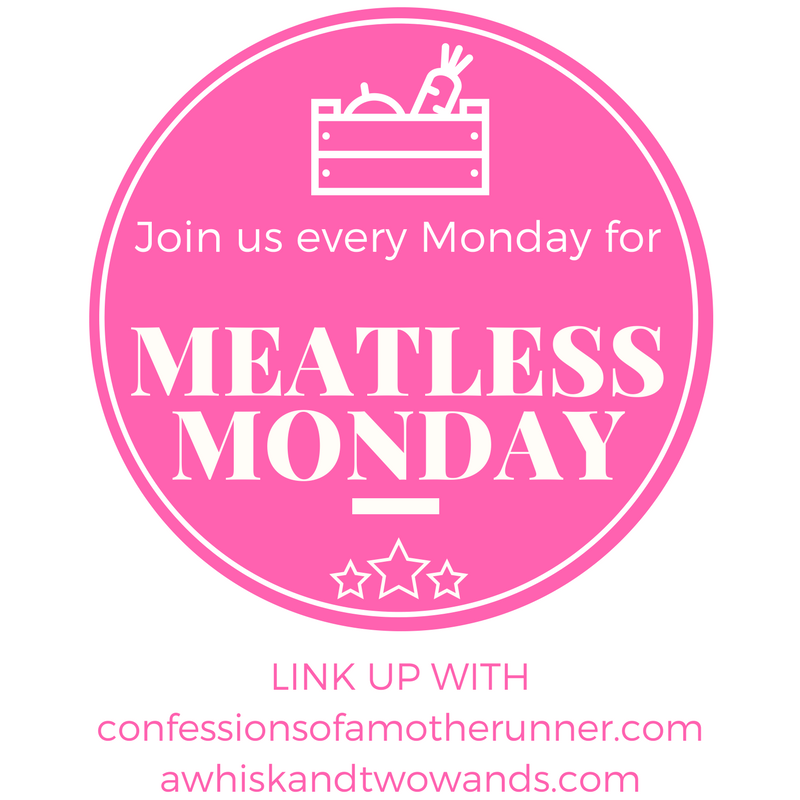 You are invited to the Inlinkz link party!