Thanks for joining Sarah and me for Meatless Monday today. Even though it's winter, I am enjoying coming with and eating all kinds of fiber filled salads. After all the great feedback I got from last week's Greek Grains and Greens Salad, I decided to bring you another greens and grains based dish. This Caprese Lover's Greens and Grains Salad is hearty enough for dinner and delicious for lunch leftovers the next day.
Caprese Lover's Greens and Grain Salad
Today, I am using Arugula for my greens as it blend really well with other Italian ingredients in the salad. As I mentioned in my post about whole grains last week, I love to mix them up and tailor them to the flavors and cuisines of the dishes I create. This Caprese Lover's Greens and Grains salad has a base of Arugula topped with farro.
The star of the salad, in my opinion anyway, is the tomato and fresh mozzarella cheese the "Caprese". I have still been able to find pretty tasty tomatoes this winter and fresh mozzarella is always available. A small amount goes a long way with taste especially once you drizzle on that balsamic.
Simple grilled eggplant slice and red peppers can be prepped in advance and enjoyed for days in all kinds of recipes. I roast them with just a little olive oil, salt and pepper and then use them all week in stir fry, pasta, salads or wraps. My Caprese Lover's Greens and Grains salad is dressed with just a simple drizzle of olive oil, high quality balsamic vinegar and a half of a lemon. Simple and delicious!
This Caprese Lover's Greens and Grains Salad is filled with plant based protein and fiber (white beans and farro) and lots of veggie goodness to keep you fueled and fit for whatever your day has in store. Hope you give it go!
Yield: 2
Caprese Lover's Greens & Grains Salad
Prep Time: 5 minutes

Cook Time: 20 minutes

Total Time: 25 minutes

Love Caprese Salads? You will love this Caprese inspired greens and grains bowl. Full of plant based goodness and fresh vegetables
Ingredients
1 C of farro (cooked according to package)
15 oz can of white/cannelli beans (rinsed & drained)
4C Arugula or lettuce of choice
4-6 oz fresh Mozzarella cheese
4 Campari or Roma tomatoes
1 red pepper -quartered
1 small baby eggplant-sliced
olive oil, balsamic and juice of one lemon
Instructions
Prepare farro according to package
preheat oven to 375
place sliced eggplant and peppers on baking sheet
drizzle olive oil, salt & pepper
bake for 20 m
Meanwhile arrange salad with a base of Arugula
add tomatoes, cheese, beans and farro
top with eggplant and peppers
finish with squeeze lemon
drizzle with olive oil and balsamic vinegar
salt and pepper as desired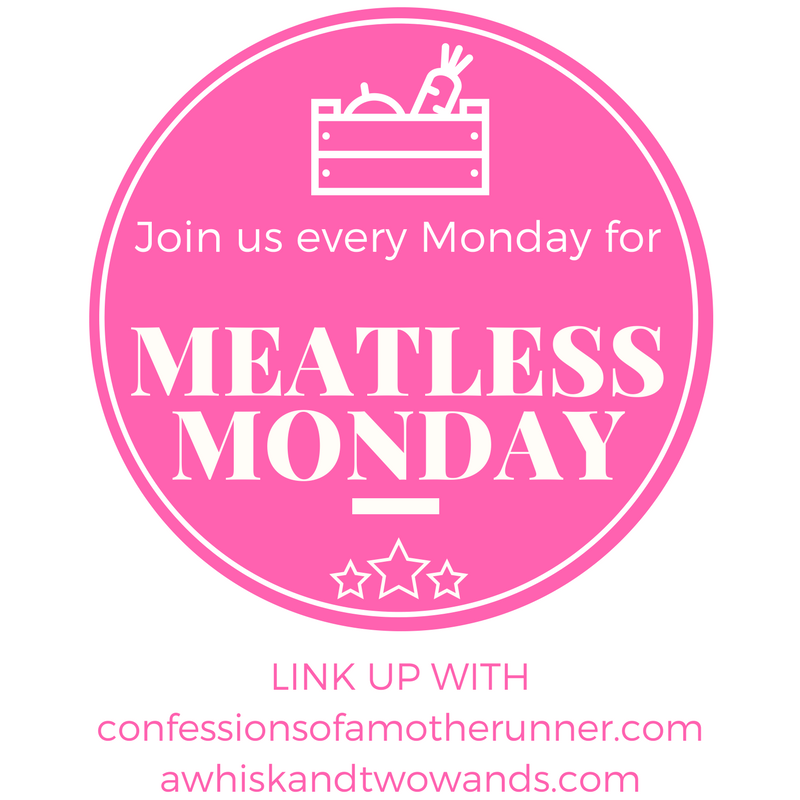 Loading InLinkz ...