Thanks for joining Coco and me for the August 2020 ultimate coffee date. These virtual coffee dates are almost as good as real coffee dates-but who remembers those anyway?! Grab you mug and pull up a chair. Let's chat!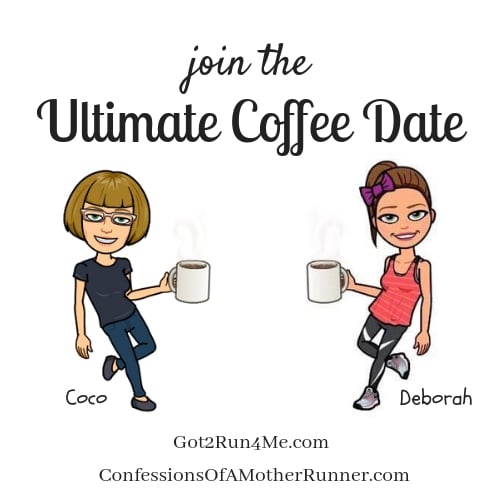 August 2020 Ultimate Coffee Date
If we were having coffee, I would tell you…
I realized that I have not been in an actual coffee place for an actual in person coffee date in 5 months! The last Starbucks I visited was in the Las Vegas airport in March when we were frantically trying to get home. That was the day everything changed! Funny how going for coffee seemed so normal and everyday. Anyway…
If we were having coffee, I would tel you…
I had a real coffee crisis this week. My newish Cuisinart coffee maker, that I love, gave me a message that it needed to be descaled. I set up the vinegar cleaner and got it ready to go and then nothing. All of the sudden I just got error messages. I scoured Youtube for videos on how to clean it. Nothing worked. I then called the Cuisinart "Help line" and after going through everything again, it was determined that I could get a replacement. Great right? Well, then she tells me it would take 30 days to receive my new one. Lady seriously, we are in a pandemic and now you want me to go without coffee for 30 days?! I am already having caffeine withdraw. Oh, and apparently I need to snap a photo of me "cutting the cord" to the machine and email it to them. What??? She did remind me to unplug it first lol. I admit, I gave up and ordered a new on from Amazon. So if the replacement ever comes, it will be a nice giveaway for someone.
Tell me- Have you been back to your favorite coffee shops yet? Would you have waited 30 days for a new coffee maker?
You are invited to the Inlinkz link party!