Thanks for joining Kim and me for the Weekly Run Down today. These weeks just keep flying by! Now I do sound like my mom again. This week concludes the Pelothon 2020 week 4 challenge. While I am always motivated to use my Peloton, I really did enjoy the challenge aspect the last 4 weeks. I also enjoyed participating and connecting with my team mates on Instagram and facebook. Here's a peek into my week.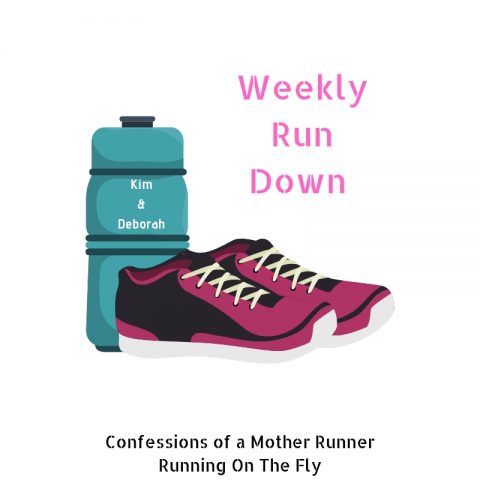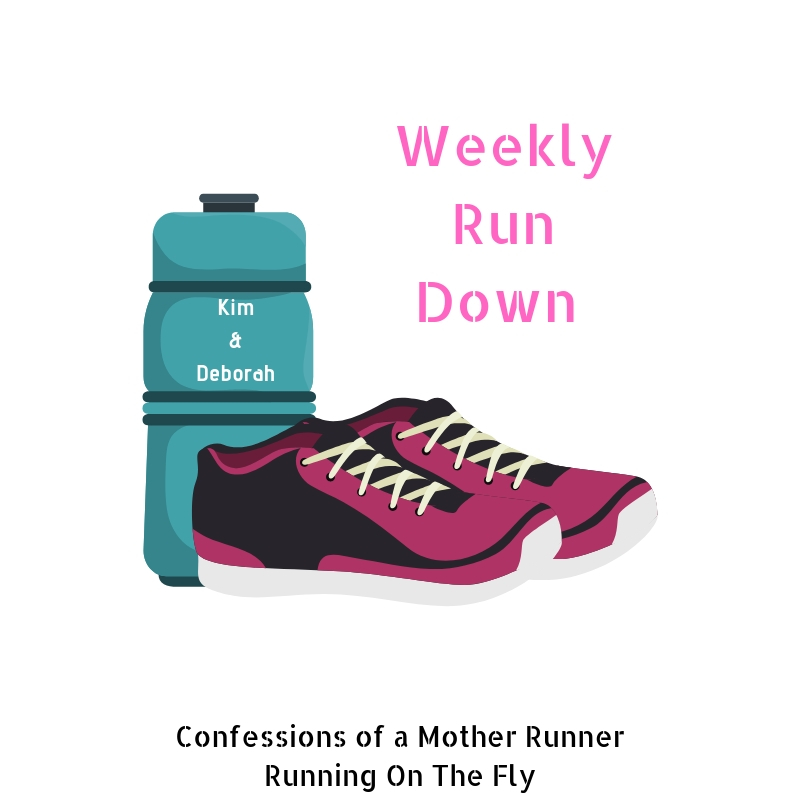 Weekly Run Down Pelothon 2020 week 4 challenge
Monday- travel back from Chicago
Finished moving in our daughter to her new apartment and headed back home. Traveling is not what it used to be! I will get to do it again next weekend when we take our son to back to Indiana University. In case you missed my Meatless Monday, these Squash, spinach and feta fritters were delish and easy.
Tuesday- 60 min Peloton cycle + 20 min arms/shoulders +10 min core
After not working out for 3 days, (unless you count moving boxes and braving Bed bath and beyond and Target) I was so ready to get home and tackle the Pelothon 2020 week 4 challenge. Happy to say I completed it!
Wednesday-10 min core + 20 min glutes/legs strength + 3 mile walk
I have kept up with my hip and glute activation exercises everyday this week. I am feeling a lot better! In case you missed my "Magic 100″s routine" for runners check it out here.
Thursday-50 minute Peloton cycle + 20 min arms/shoulders
Tough cycle class today!
Friday- 21 mile bike ride outside
Play date with Coco again! She was so speedy I had to really work to keep up with her. Can't say enough about how much I love my new Coeur bike kit. If you are looking for new gear, check them out and use "DeborahLovesCoeur15" for 15% off. So comfortable and light.
Saturday- 45 minute elliptical + 10 min core + 4 mile walk
An easier workout day today. Legs were a little tired after 2 hard cycle days in a row. Last minute afternoon walk with a friend was a nice treat.Oops no photo!
Sunday- Peloton cycle and swim?
Not sure what today will bring yet. I did not get any of my swims in this week. We had so much rain and unsettled weather that it just did not happen.
Pelothon 2020 challenge week 4 is complete! I enjoyed the last 4 weeks and will certainly miss it. I am hoping to set some higher mileage bike goals this month. I am also going to give running a try this week and see how my hip feels. Any challenges this month for you? Thanks for linking up!
You are invited to the Inlinkz link party!