Thanks for joining Kim and me for the Weekly Run Down today. Just finished up the Pelothon week 3 challenge and ended the month with some great stats. Here's a peek into my week of workouts.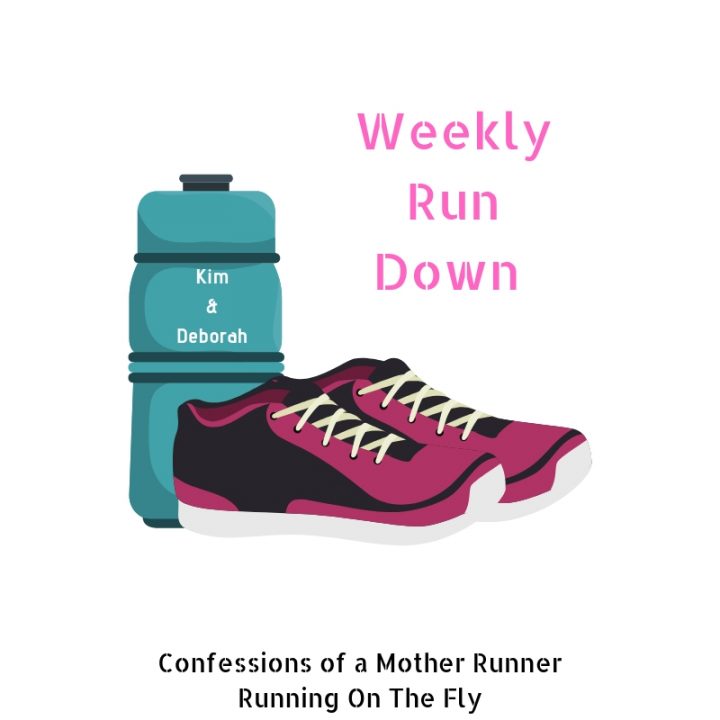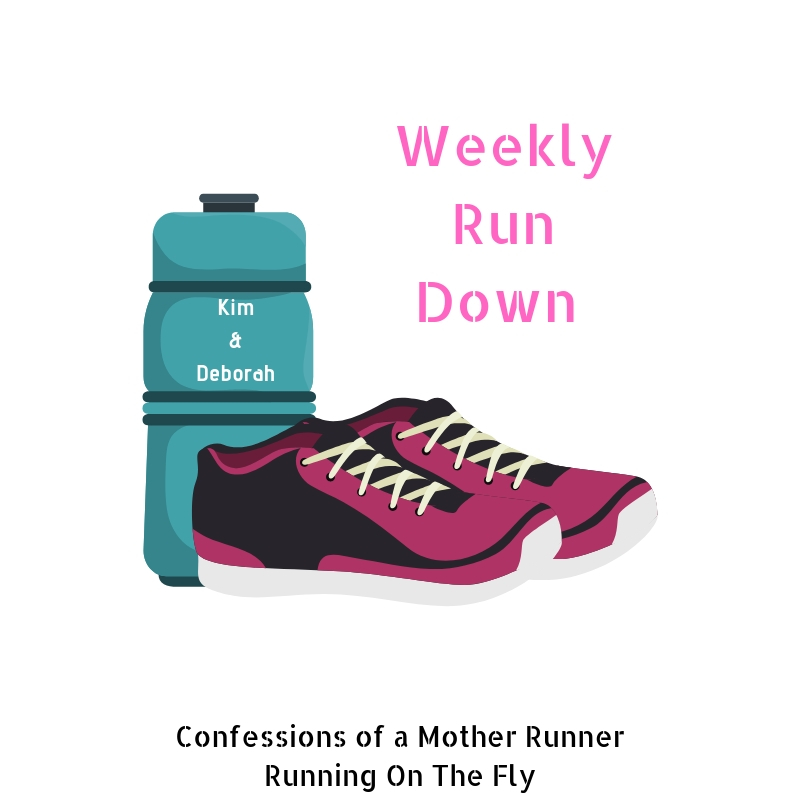 Pelothon Week 3 challenge
This week's Pelothon challenge was to take any classes for 5 days out of 7. No problem! Got this one.
Monday-45 min Peloton cycle + 10 min arms + 10 min core + 800 meter swim
Cycling right into the Pelothon week 3 challenge. Repping my team "The Unstoppables". I wonder if Old Navy was wondering why this t shirt sold out all of the sudden?! Loving my afternoon swim sessions and lately I feel like I could just "keep on swimming".
Tuesday- 2 mile morning walk + 5 min hip stretch + 800 meter swim
Got in a quick 2 mile walk this morning before heading to see my new Ortho about the hip issues. Short version is my hips are again out of alignment which is causing an impingement when I run. Ugh! Literally only bothers me when I run. I will most likely be getting some Protherapy injections when I see him again in a few weeks. Basically, it kick starts your body's natural healing process. Lots more detail to come.
Wednesday-10 min core + 10 min strength +40 min Peloton cycle
"Sweat is Sexy" I last wore this shirt when I took a live class at the Peloton studio in January. Wow that feels like a million years ago. "Mixed it up" by doing my strength training first then cardio.
Thursday-10 min glutes strength + 10 min core + 40 min elliptical + 3 mile walk + 800 meter swim
Road block! I was so proud of myself for changing out my bike shoe cleats on my own. Well, apparently they are not all interchangeable! Who knew? Anyway had to "pivot" back inside for my workout. Got the new cleats and I am ready to go for next time. Oh well! Another great afternoon walk and swim. I am liking this combo.
Friday- 2 mile morning walk + 20 core class + 10 min stretch
A much needed rainy day here had me doing my morning walk on the treadmill. Hip activation exercises and lots of stretching.
Saturday- travel to Chicago
After basically being hunkered down here since March, I am making a 48 hour trip to Chicago. My daughter is moving there and we are taking her up to get settled in. Moving during this time makes things a little more challenging but we will power through. A little nervous about the air line travel. Hope to at least get a walk in down by the water Sunday morning.
Tell me have you flown since this whole crazy covid thing? Cardio or strength training first? I usually do cardio first but mixed it up this week. Thanks for linking up!
You are invited to the Inlinkz link party!