Welcome to the new Weekly Run Down with your hosts Deborah and Kim. A place to chat about your week in running, gym time or anything that keeps your heart pumping. Join us each Sunday to share your highs and lows of the week.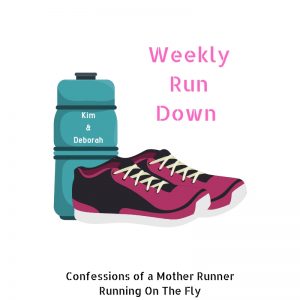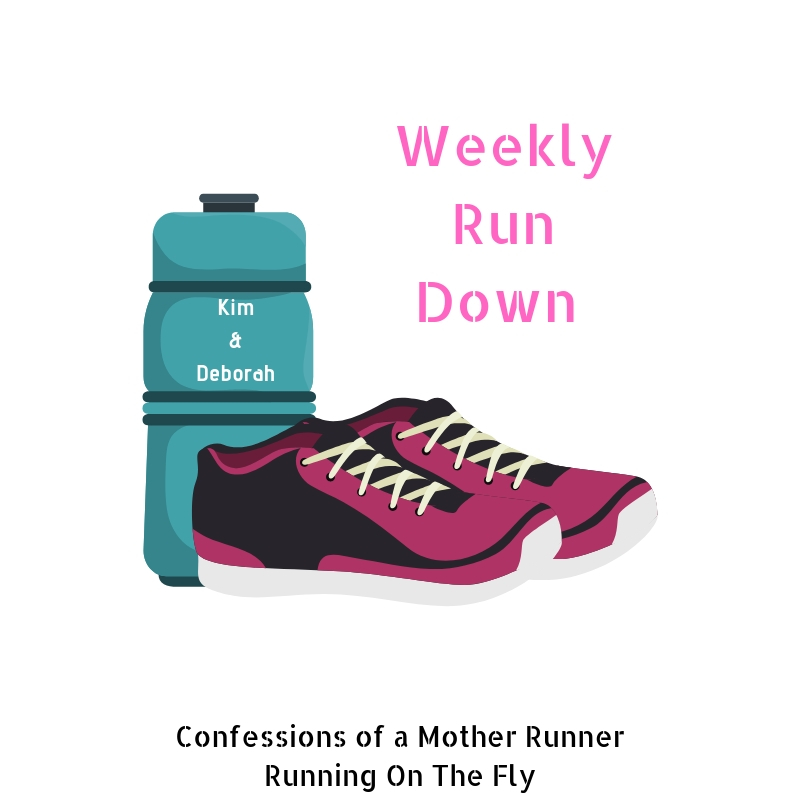 Welcome to the Weekly Run Down
Sunday- 3 mile run
I was Bloomington, IN visiting my kids last weekend. Literally, as soon as I stepped out the door there was a mini snow squall with ridiculous winds.I had originally hoped for a longer run but those winds were just wicked. A run is a run though!
Monday- 30 min Peloton bike + 60 m strength training
Rough wake up after delayed flights. Always feels good to sweat it out on a Monday. If you missed my Meatless Monday last week, you can find it here. Mu Shu Vegetables and Tofu are an easy weeknight meal.
Tuesday- 4.25 mile run + hot yoga 60 m
Nice to get back out there with my crew for our regular run. Sometimes you just need a mid run high five!
Wednesday- 90 min strength training and kickboxing + 30 m walk
Wednesdays are my hardest workout day and I always look forward to them. Love balancing moves combined with strength training moves.
In all honesty,  I was not in the mood for the 30 min walk today but I am in the RunBet challenge and needed that walk to count for the week. I love how the challenge gets me out there on days when I most certainly would not get outside. I set up my own March Challenge starting tomorrow if anyone wants to join me, the more the merrier.
Thursday- 4.5 mile run
Felt a lot better on my today and took less walk breaks. Ironically, I started feeling some shin/tendon soreness after my run. I have been icing and stretching and will take the weekend off and let it rest.
Friday- 45 m Peloton class
Saturday- 30 min walk + hot yoga 60 m class
Thought it was a good idea to give that shin? ankle? tenderness another rest day. Did my 30 minute walk and headed into hot yoga which always feels amazing.
Thanks so much for joining Kim and me for our new Weekly Run Down. We look forward to connecting with you all each week and supporting you in your fitness journeys. So give us your Run Down!