Thanks for joining Kim and me for the weekly run down today. Happy Easter to those who are celebrating and hope you are having a fantastic day. I am running into April with arms wide open. I am feeling like there are sunny days ahead for all of us. Here's a peek into my week of workouts.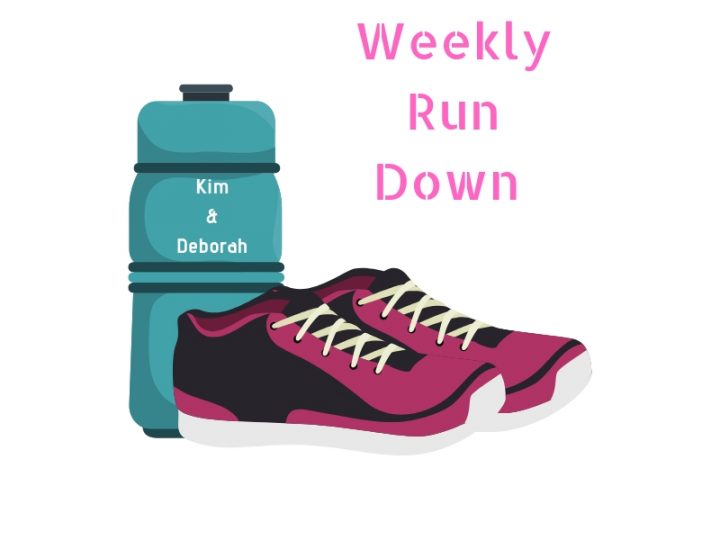 Running Into April
It was a topsy turvy unsettled weather week here. We battled rain, wind, and unseasonably cold temps in a kind of flip flop of seasons. Mother Nature tried her darnedest but this runner girl gave her a "run" for her money and is running into April.
Monday- upper body strength + Peloton cycle + short walk with the hubs
I returned to Stretch Smart for a fantastic infrared sauna session and stretch. If you are interested in treatments.here is some info about infrared therapy treatments. After a 30 min personal sauna session, you receive a 30 minute stretch including active release and massage gun. It's amazing.
Tuesday- 6.5 mile run + stretch
It was a picture perfect day for a "field trip" run to see some more cherry blossoms. We headed out from Roosevelt Island on the Virginia side of the Potomac river and ran towards the DC airport and the Pentagon. We had gorgeous views of the Washington Monument and Lincoln Memorial. Great day to be outside!
Wednesday-core + upper body strength + Peloton Cycle + yoga for quads
A good mix of all the good stuff for Workout Wednesday.
Thursday- 6 mile run + stretch
A very windy and cold morning that felt more like January than April. Just when you think you are done with gloves and jackets for the season, surprise you are not. The sun was shining though!
Friday-2.75 mile walk + stretch class + yoga
I woke up with kind of an achy back this morning and decided it was a good day to take it easy. Even though it was crazy cold and windy out, I opted for an outdoor power walk and then some stretching and yoga. I've become more aware of how important it is to take extra time off if I need it and that's just what I did today. My body is so happy when I do yoga.
Saturday- Rest Day
I got a much appreciated massage today. Aah, I sure have missed those! Real life, in person coffee date with a friend on a sunny day. Afternoon glass of rosé with my new book. If you like a good mystery thriller type book, I suggest The Perfect Marriage.
Sunday- 10 K Virtual Stronger U Fun Run (8.5 miles)
I have been loving my experience with Stronger U nutrition and I was excited to run the 10K fun run today. I will tacked on a few extra miles because it's gorgeous out. Spring has returned!
In other news…
I have never been to Pittsburgh but I am now running on one of the Brooks Running Virtual Pittsburgh Marathon Teams. We are The Brooks Bunch. Should be fun to connect with my new teammates. I feel like the mom of the group! Maybe next year in person! They have some great swag.
You are invited to the Inlinkz link party!