Thanks for joining Coco and me for the Ultimate Coffee Date today. Make mine a Grande because I've got lots to share today. I can't wait to tell you about my exciting plans ahead. Let's get right to chatting.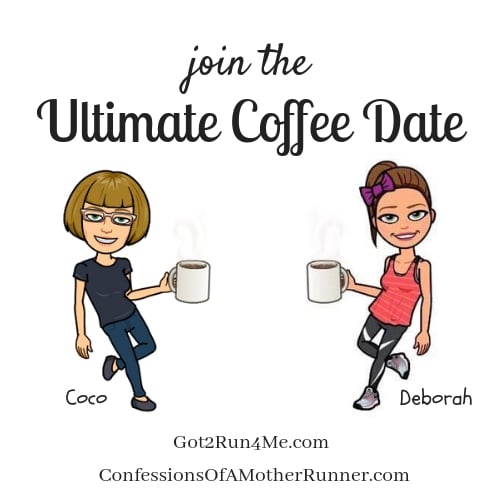 Exciting Plans Ahead
If we were having coffee, I would tell you…
With London Landmark Half a no go again this year, I was ready to add something to my schedule that I was sure could happen IRL. While I am not comfortable heading out of the country yet, I am ready for some adventure this summer in the great outdoors. I am so excited to share that my running buddy and I just signed up for a 3 day self-guided running tour outside of San Francisco in mid-June.
We will start in Sausalito head to Muir Woods and then onto Mill Valley to end up in Olema. It will be self guided with about 10 miles of running and hiking daily. We will stay at charming hotels along the way. Wine Country Trekking sets up everything for us, gives us our maps daily, and will move our luggage to the next hotel. The course we chose was originally designed for the editor's of Runners' World a few years back so we know it will be both challenging and picturesque. It feels good to have some exciting plans ahead to look forward to. I know I will be sharing lots more as I get closer to our trip.
If we were having coffee, I would tell you…
It feels good that have something to train for that I feel safe about doing. Frist pair of trail shoes Brooks Cascadia just arrived and now I need to get in some trail running.
If we were having coffee today, what would you tell me? Any exciting plans ahead? Are you ready to travel again?
You are invited to the Inlinkz link party!