Thanks for joining Kim and me for the Weekly Run Down today. I was surprised that I was more tired than expected from last week's trail adventures. My Sunday run just did not feel right and my legs were still a little sore. I am dialing it back a notch this week with the running miles.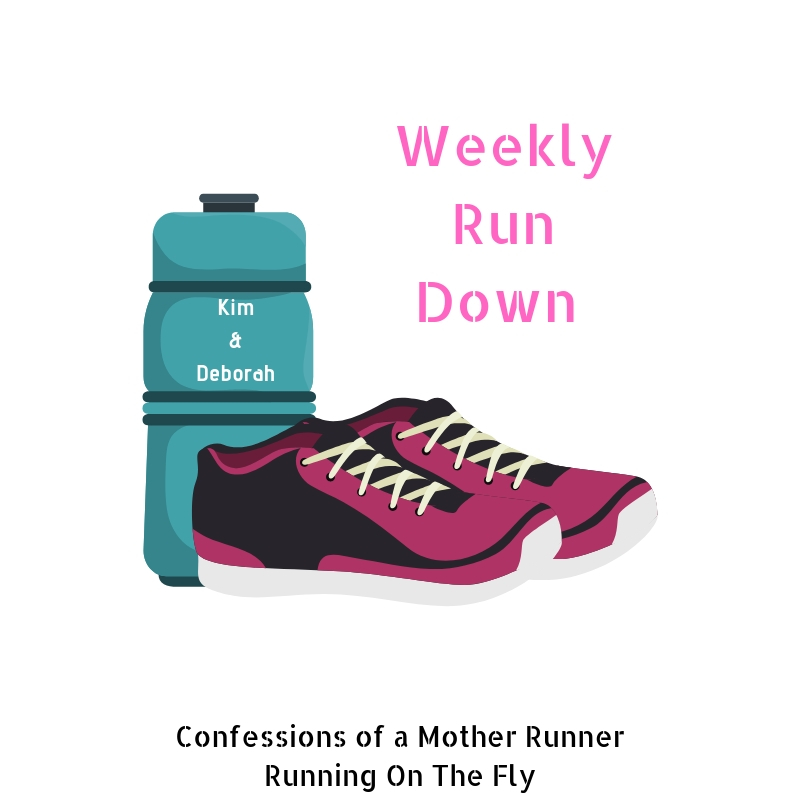 Recovery Week Of Sorts
Monday- upper body + core + recovery Peloton class
Still feeling a little off from last week. Kept it light today. Does my knee feel weird? Went in for an infrared sauna and stretch session that always feels good even if 98 degrees out.
Tuesday- run 4.25 miles + stretch classes
After a night of storms, woke up to a cloudy yet oh so humid morning. Went out for a short, easy run. I was gifted with some sprinkles which always helps. My Knee feels fine when running so I think I just aggravated it with all the hills last week.
Wednesday- 3 mile power walk + core + upper body + stretch
Continuing to take it easy this week. It was so nice out and I opted for a power walk instead of my cycling today. My Hamstring still feels a little tight and the knees feel a little off. Easier workouts are just what I need.
Thursday- 4.25 miles + stretch
If every day were like today, summer running would no longer be my 4th favorite season. Woke up to temps in the 60's and low humidity. My kind of running day! Just soaking it all in. I am feeling so much better and much less sore today. I wanted to run long and had to rein myself in! Run short today so I can run long another day. I am proud of myself for taking it easier this week. I am finally feeling recovered.
Friday- 30 min yoga and core
Another gorgeous day here and had to take advantage of it. Took all my yoga gear outside for some poolside yoga. I need to do this more often!
Saturday- fly to Nantucket, Mass
I am off again! Heading over to spend a few days with friends in one of our favorite spots. Looking forward to lots of biking and running in cooler temps. I am glad that I allowed myself this recovery week of sorts. I am feeling back to myself and ready to take on long runs again. Have a great week!
You are invited to the Inlinkz link party!