Thanks for joining Kim and Me for the Weekly Run Down. Happy mother's day to all of you! Hope someone is spoiling you today by making you breakfast or dinner or pampering you in some other way. Even if you are not a mom, go ahead and pamper yourself as well. You deserve it!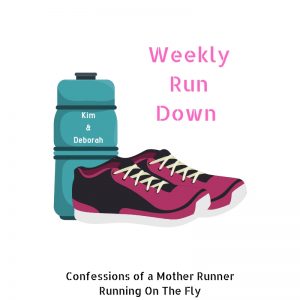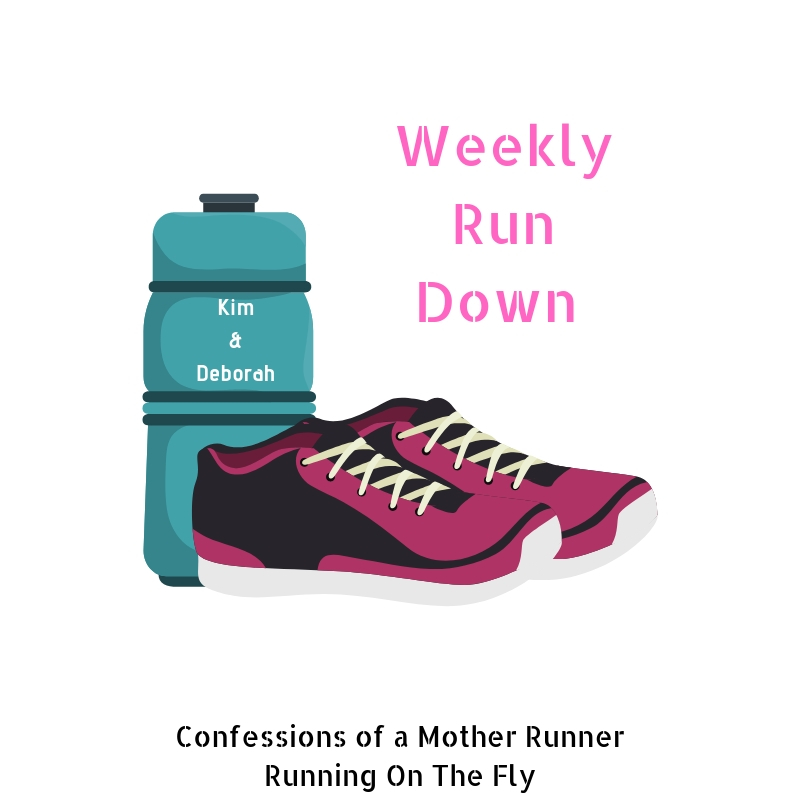 Weekly Run Down Mother's Day Week
Monday-rest day
After yesterday's 12 hour drive back from Indiana to Virginia, I was way more exhausted than I expected to be. Between the emotional roller coaster of my daughter's college graduation and the moving out of 2 dorms rooms, I was just wiped out. I slept 10 hours and then set out to tackle this giant pile of my son's laundry. I was literally up to my knees in laundry.
Tuesday- 4 mile run
Hello humidity! Not so ready for al the heat and humidity yet but here it comes.
Wednesday- 90 min strength training + kickboxing + 20 min elliptical
Finally feeling back to myself and my energy returned. In case you missed my post earlier this week on my favorite strength training exercises using a weight bench, check them out here.
Thursday- 4 mile run
I finally felt ready to drop my run/walk intervals today and it went really well. Feeling optimistic! Just need to keep it up until Ragnar in 3 weeks. Runner legs!
Today was also my last day of coaching my girls on the run team for the season. They won't finish until next week but we will be on vacation.
Friday- Rest day
I did get a mani pedi with my daughter and that was nice.
Saturday- Run 6 miles
Longest run since dropping the intervals. I can see I am starting to get my endurance back and I just needed a few quick walk breaks.
Sunday-hot yoga
It't been a few weeks since I've made it to hot yoga and my body missed it so much. Woke up earlier than the family, enjoyed my overnight berry licicious French Toast and then went to hot yoga. The best way to start off mother's day. We will be heading over to have dinner with my mom and rest of our family later.
Our family is off to celebrate our daughter's graduation with an epic adventure this week. You will have to wait until next weekend's Weekly Run Down to read all about it. I am sure I will also be posting some fantastic photos on IG mid week. Thanks for linking up! Happy Mother's Day to everyone.
You are invited to the Inlinkz link party!