Thanks for joining Kim and me for The Weekly Run Down today. Settling into a January routine around here at the start of the week. The last few days had me joining my hubs for a New York Minute.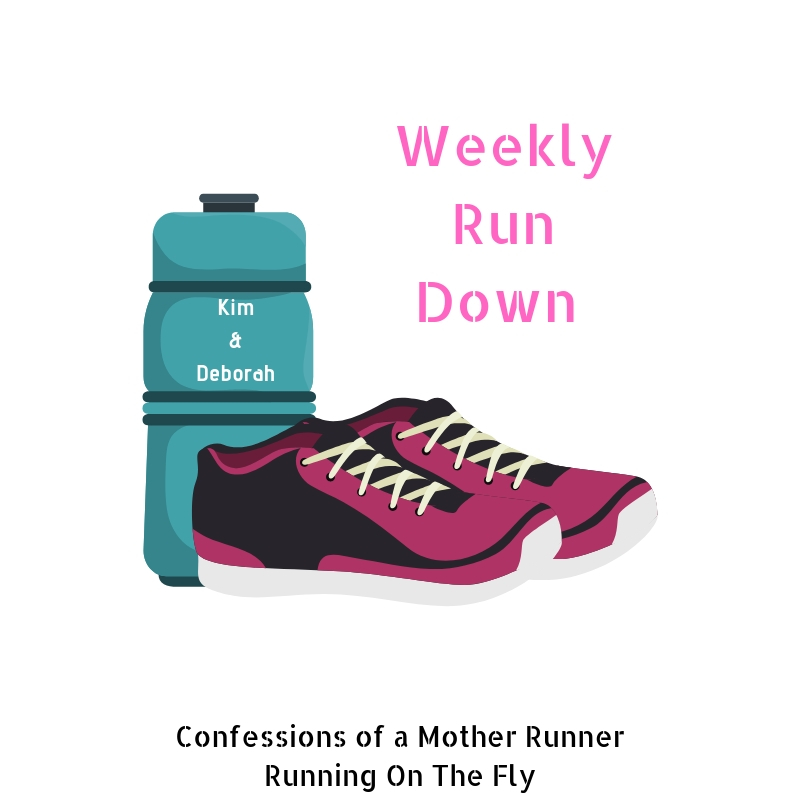 In a New York minute
Monday- 30 minutes Peloton + Strength Training
Pedaling towards my 200th class and my normal never miss a Monday workout. Had some challenges today due to a small basement leak. Spent most of the dealing with that but looks like it wasn't too bad. In case you missed my Spicy Chick Pea and Lentil Veggie Soup for Meatless Monday, you can find it here. It's my new favorite soup!
Tuesday 3.5 mile run
Woke up to a chilly rainy morning but that won't stop our crew from getting out there. The running part was not bad, it's the post run when I started to freeze.
Wednesday- Peloton + ST and kickboxing 90 m
Pedaled on to class 199 today. Followed up by some strength training and balance work.
Thursday- 3.75 mile Run and travel day
Got in a quick run with the crew before after I did my warm up exercises. Sticking to these is really helping me comeback from my injury. Afternoon train travel to NYC.
Friday- Live Peloton Class
Celebrated my 200th class live in the New York studio. It was such a cool experience and a fun way to celebrate this milestone. More to come later this week about my Peloton experiences.
Afternoon visit to the Vessel at Hudson Yards. A super cold day but the hubs and I took a quick jaunt up to the top to check it out.
Saturday- NYC Brooklyn Run 5 miles
It's been on my bucket list to run over the Brooklyn Bridge. I did a city running tour and made it happen. More on this later this week. Epic!
Run blogger meet up with Darlene and Cari. How fun to meet them in person for a quick glass of wine.
Sunday- Peloton Yoga and travel home
On the plan- Peloton yoga with my pretend boyfriend and fave instructor, Denis. Check out my IG for the photos. I hope I don't go all fan girl flabbergasted this time! Thanks to my hubs for indulging my Peloton shenanigans. Travel back home in the afternoon.
Happy to have had a fun few days away with my hubs. That's my weekly run down in a New York Minute!
You are invited to the Inlinkz link party!