Thanks for joining Sarah and me for Meatless Monday today. Soup season has to be one of my most favorite seasons of the year. I've been experimenting with different configurations the past few weeks and I have to say, I've found a new favorite. This Spicy Chick Pea, Lentil and Veggie Soup checks all the boxes.
Spicy Chick Pea, Lentil and Veggie Soup
What makes this soup my new favorite? First the combination of both the chick peas and the lentils brings a huge plant based protein punch. It's hearty and filling but at the same time light and healthy. The fresh tomatoes, celery and carrots offer differing textures in each spoonful.The blend of harissa paste, turmeric, cinnamon and curry powder bring a spicy yet not too spicy flavor combination that will have you slurping up each bite.
This Spicy Chick Pea, Lentil and Veggie Soup looks complicated but in reality takes less than 30 minutes from simmer to serve. Dice up all of your veggies and rough chop your spices and throw them right in. Don't skimp on the fresh cilantro, mint and parsley. Fresh herbs bring a ton of flavor that you don't get from dried spices.
When I tell you how amazing this pot of goodness smells, I would be underselling it. I had to keep going over for a taste test. Something about spicy soups just makes me feel satisfied and sated. This Spicy Chick Pea, Lentil and Veggie Soup is vegan and gluten free so everyone is happy. The combo of the chick peas and lentils make this soup quite filling so even the meat eaters will be satisfied.
I know this hearty and flavorful soup will be on repeat for me all winter. Hope you give it a try as well. My Soup Club seemed excited about it as well. Want to start your own soup club? Read about how to do it here.
Yield: 4-6
Spicy Chick Pea, Lentil and Veggie Soup Meatless Monday
Prep Time: 15 minutes

Cook Time: 20 minutes

Total Time: 35 minutes

Full of zesty spices and flavor this vegan Spicy Chick Pea, Lentil and Veggie Soup will be on repeat all winter long
Ingredients
1 can of 9 oz chick peas (drained and rinsed)
8 oz of cooked black lentils
14 oz can of diced tomatoes
3 Cups of cherry tomatoes (halved)
1 Cup of baby carrots (sliced)
3 celery stalks (sliced)
1/2 yellow onion (diced)
juice of 1 lemon
handful of fresh mint, cilantro and parsley (rough chopped)
4 large leaves of Swiss Chard (rough chopped)
2 Cups vegetable broth
2 Cups water
2 tsp turmeric
1 1/2 tsp cinnamon
3 Tablespoons of Harissa Paste (or chili paste)
optional 2 tsp curry powder
salt and pepper to taste
Instructions
Add chick peas and water to a large stock pot
bring to a boil & cook for 5 min reduce to med
Add canned tomatoes, vegetable broth, turmeric, cinnamon, Harissa and lemon, salt and pepper
Use immersion blender to thicken slightly
Add lentils, tomatoes, carrots, onion, celery, cilantro, mint & parsley (add curry powder if desired)
Simmer 10 min
Add Swiss Chard and cook for 5 min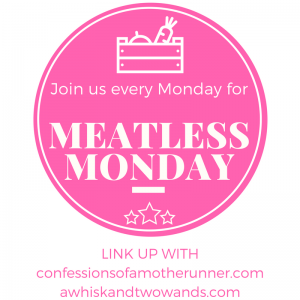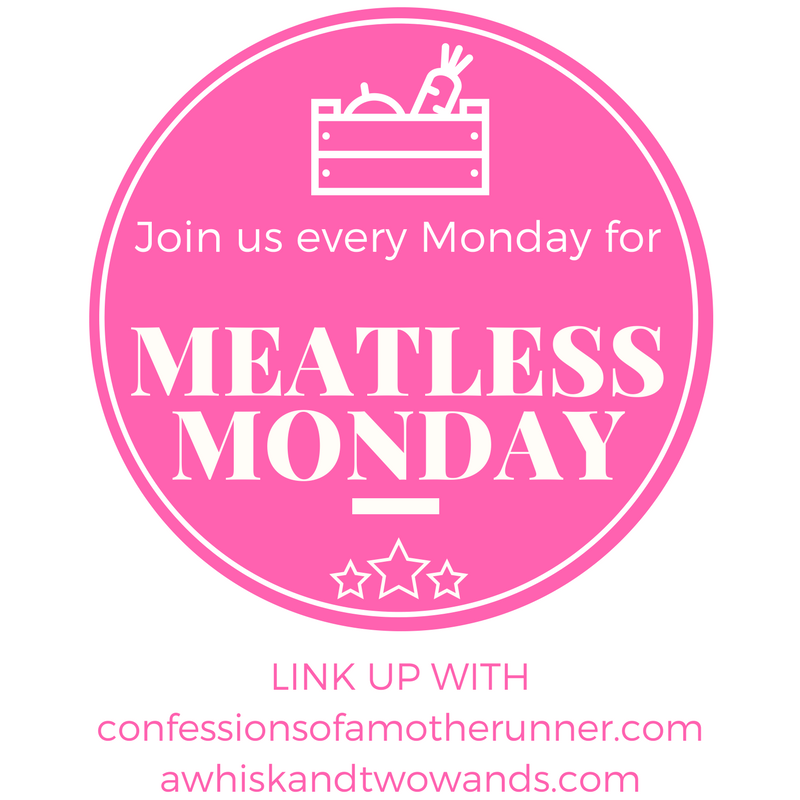 You are invited to the Inlinkz link party!