Thanks for joining Kim and me today for the Weekly Run Down. No matter how much stuff I think I am doing in advance, I always feel this crush of last minute gifting, running around and holiday hustling. Here's how my busy went played out.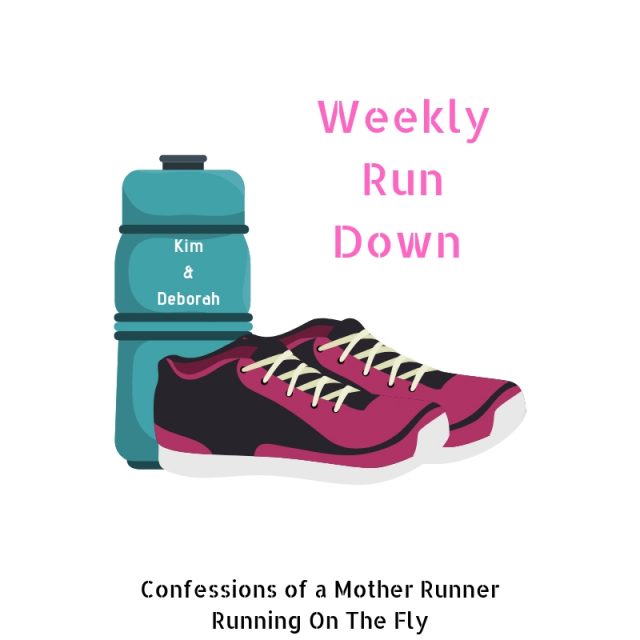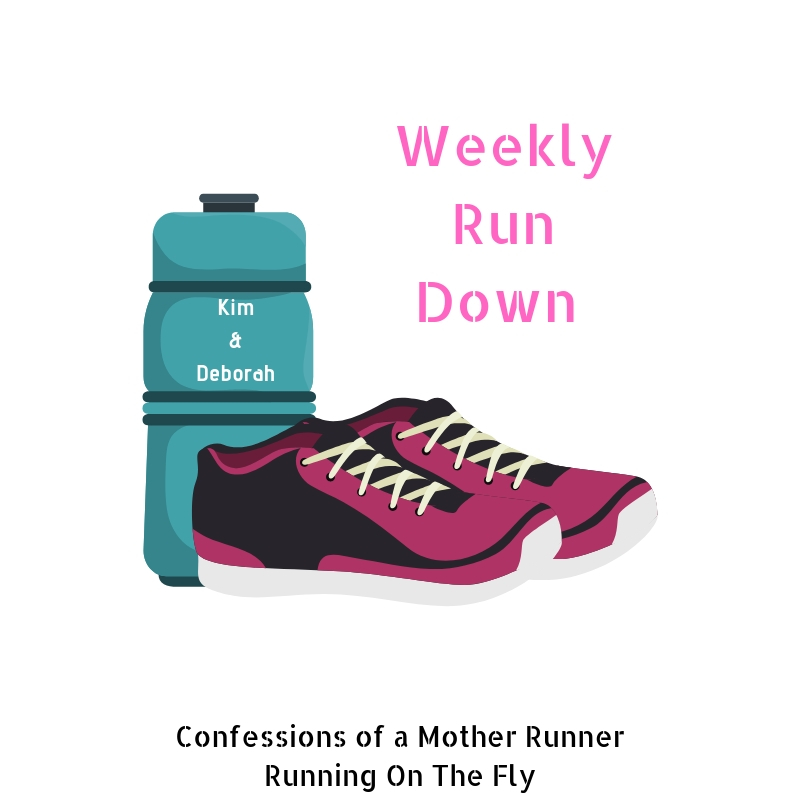 Weekly Run Down Holiday Hustling
Monday- 25 min Peloton + 60 Min Strength Training and PT exercises
I always like to hit it hard on Mondays with a great sweat session.
Tuesday- 2 mile run w intervals + 20 min Peloton + Physical Therapy 1 hour
I had another pretty successful 2 mile "run" with 60/30 intervals. My crew doubled back for me a few times so that was nice. I sure miss just being able to do my "normal" run. Realizing I only exercised for 25 min, I hopped on the Peloton for a quick ride to finish my workout.
Wednesday- 25 min Peloton + 90 min strength training and boxing
Felt good to add some kicks back into my boxing again and they did not seem to bother any of my injured areas. I am also able to stand up on the bike again without pain so that's something.
While I thankfully did not have to host any holiday parties this week again, I did attend 2 parties Wednesday night. Love the sunset through the trees and the peak of the Washington Monument in the background. It was so cold! My feet are not used to wearing high heels and they were not happy after standing around for 5 hours.
Thursday- physical therapy
I woke up and immediately realized that wearing high heels was a bad idea. My hip area was not happy so I begrudgingly skipped my run. I knew it was the smart thing to do but I was bummed. As the day went on, it felt better. More strength training and dead lifts at PT.
Friday- 60 minute hot yoga
Perfect class for a cold, dreary day.
Saturday- 55 minutes of Peloton cycle + arms
Thanks to Joyful wellness girl for my great tank as part of the Sweat Pink Secret Santa gift exchange. Obviously, it's perfect for me!
Sunday- I will be attending my niece's ballet recital of The Nutcracker. More holiday baking and general holiday hustling around!
First Impression Review of Turtle Gloves
As part of my role as a Bib Rave ambassador, I have the chance to check out some great products. I was sent a prototype of a new pair of Turtle Gloves light weight mittens in exchange for my review. Designed for more moderate temps, these mittens have a unique flip component that converts them to fingerless run gloves.
I love that they are both wind and water resistant which makes them perfect for the rainy fall and spring run season. They would also be great for those runs where you know you will just need a light glove for the start of your run to warm up. You could then flip open the top when your hands warm up without having to worry about stowing them in your jacket.
While I wish the color was a little more exciting, I think they would make a great addition to any runner's glove collection. You also do have a glove collection right? These are again a prototype but  Turtle Gloves makes a bunch of different weight gloves so check out their page and use "TurtleGlovesBR" for 15% off any of them.
Whew that was a long one! Thanks for sticking around. Are you Holiday Hustling this week too?
You are invited to the Inlinkz link party!