Thanks for joining Kim and me for the Weekly Run Down. This week sure flew by and it was a busy one around here. It's time to get into the holiday spirit. Here'w how my week went down.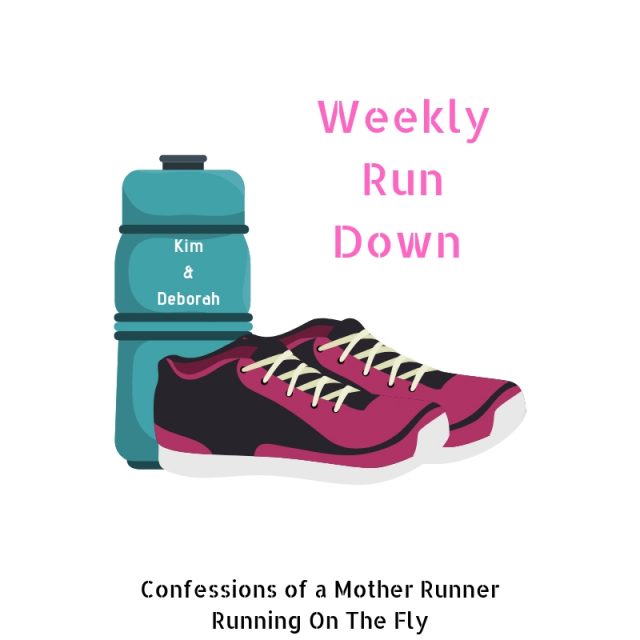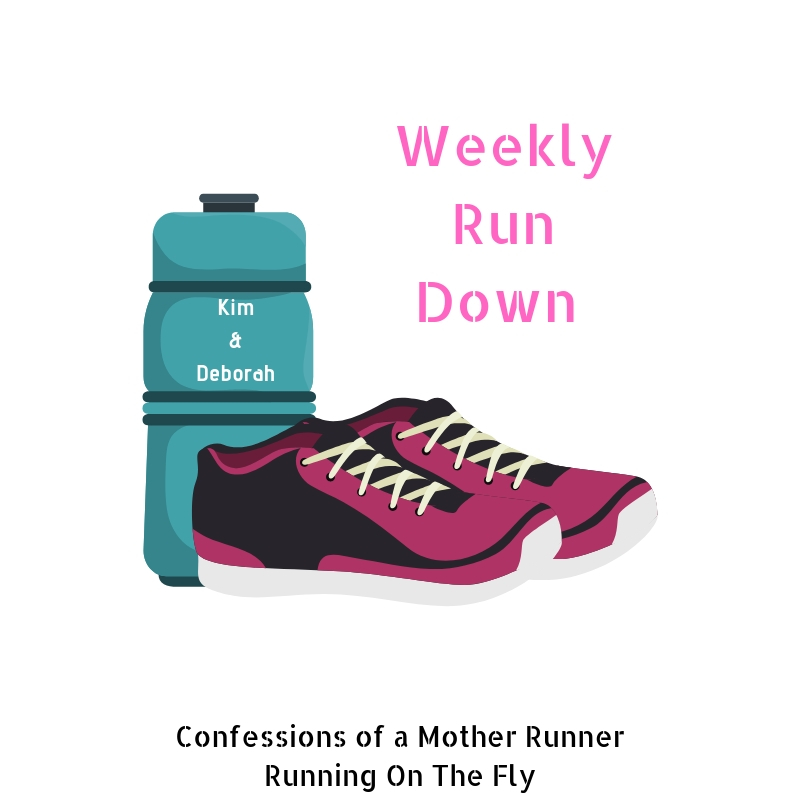 Getting into the Holiday Spirit
Monday-20 minute Peloton + 20  min PT exercises + 60 min Strength training
I am working really hard to complete my PT exercises daily. It takes up a lot of time but I am determined to get stronger and become a better runner. Monday is also all about pancakes so, if you missed this Protein packed Cinnamon Rum Raisin Pancake recipe, you can find it here.
Tuesday- 25 minutes of run/walk intervals + 35 min of Peloton + PT exercises
So thrilled to be back out there with my crew after 6 weeks. I was only permitted to do a short 60 sec run/30 sec walk intervals so I could not hang with them too long. Wow I was surprised by how tough it was! Tried the dry needling at PT again this week. Still not a fan. It just feels too weird in the sensitive area of the hip and groin.
Wednesday- 90 min strength training + PT exercises + 25 min Peloton
All of this PT takes up a ton of time! I am feeling better each week so I know it's helping. If you missed my huge Ultimate Fitness Lover's Giveaway, you still have time to enter.
Thursday- 2 miles of run/walk intervals + PT for one hours
Thrilled to be back out there with the crew again even if I only saw them for a few minutes. Coming back to running is really hard! I feel so out of running shape. The PT kicked it up today with some more strengthening exercise in the form of dead lifts and sled pulls and lots of running drills.
Friday- 1 hour of Peloton + PT exercises
I hit my 150th Peloton class today! All of the time off of running meant more time on the bike. Next stop 200 rides.
Hosted our 6th annual MRTT Holiday party. We had our biggest gathering yet. We sure do clean up well huh?
Saturday- Paddle boarding fun with Santa
Crazy? Maybe. Fun? Definitely! We volunteered to act as Santa's elves and escort him in on paddle boards. It's a little different in the winter time with a cold wind. Fortunately, no one fell in. Couldn't pass up a chance to get into the holiday spirit.
Sunday- Planned Santa 5K
I plan to walk run this 5K with intervals. It will be my longest run in 6 weeks. Fingers crossed for pain free running.
Thanks for linking up today! Are you feeling all the holiday spirit yet?
You are invited to the Inlinkz link party!