Happy Valentine's Day! Thanks for joining Kim and me today for the Weekly Run Down. I am still on a little bit of a running high this week knock on wood. Let's get right to it. Here's a peek into my week of workouts.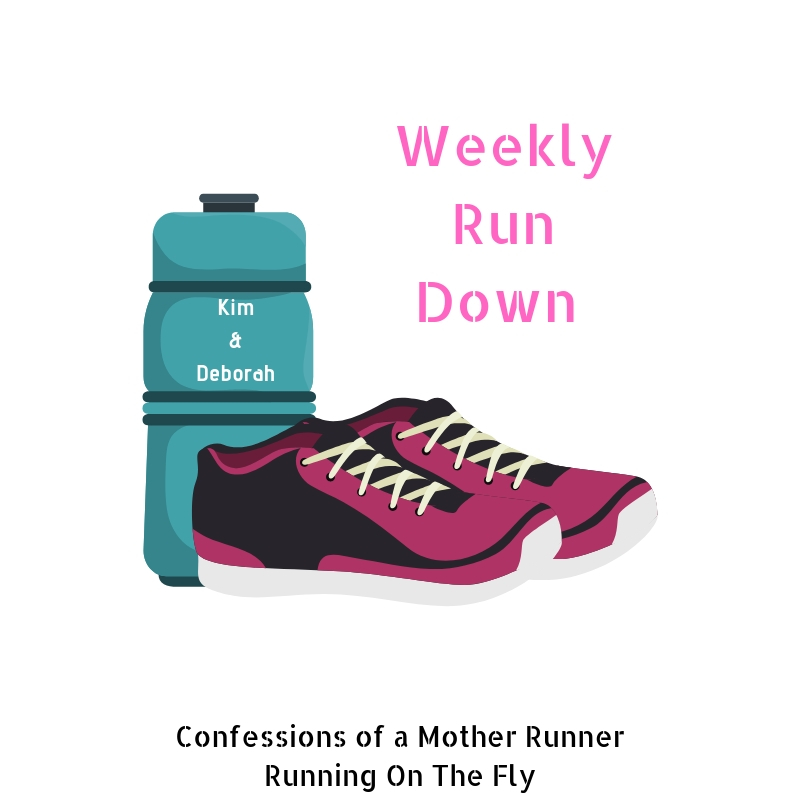 For the love of running
Monday- 6 mile run + core + stretch class
Yesterday's run was pushed to today due to the snow. My running buddy and I were eager to get out and celebrate our LOVE of running.
Tuesday-6 mile run + core + stretch
A rare back to back run day for me! Feeling the LOVE of running.
Wednesday-10 min hip strength + 20 min core + 20 min upper body + 20 min glutes + stretch + elliptical
A fitting it all in Wednesday workout. Opted for the elliptical today instead of cycle.
Thursday- 6 mile run + core + stretch
The weather was not as bad as predicted (a common theme around here). We had a little wet snow and sleet mix but got it done.
Friday- Rest Day with core and stretch
I had a full physical today with a new doctor that I had to fast for. They did everything! Eye check, hearing check, blood work, EKG, and an "Inbody" scan. First, I was so hungry because I am used to eating breakfast thing! I was really nervous about the InBody scan because it measures muscle mass, fat, and where it is on your body and also shows you if you have any imbalances, etc. It was much better than I expected and I was really happy with what I saw. Resting heart rate nice and low. Just what every runner likes to see. Yup, need some reading glasses. Anyway, by the time I got home and shoved all the food in my face, I decided to just take a rest day. I did do my 10 min daily core and 10 mn stretch.
Saturday-20 m core + 20 m upper body + stretch + 20 min yoga
Did not want to overdo it today because I am planning my long run tomorrow. A great mix of strength and yoga today.
Sunday- On the plan Kiss My Mask Virtual 14K
An ice storm yesterday has thwarted my 14K for today. With no interest in doing it on the treadmill, I am planning for Tuesday. Off to the Peloton for today!
[In case you missed my Valentine's Day love letter take a look at how Running is Like The Best Boyfriend Ever]
I am in kind of a "for the love of running" mood again this week. Perfect for Valentine's Day! When I am in a place where running feels good, everything else seems to flow and click too. (The opposite is true as well for me) Anyone else find this as well?
You are invited to the Inlinkz link party!