Thanks for joining Kim and me for The Weekly Run Down today. I really look forward to reading and writing these posts each week. It's fun to take a peek into everyone's week of workouts. I had a pretty good week all around mostly because fall running is finally here to stay.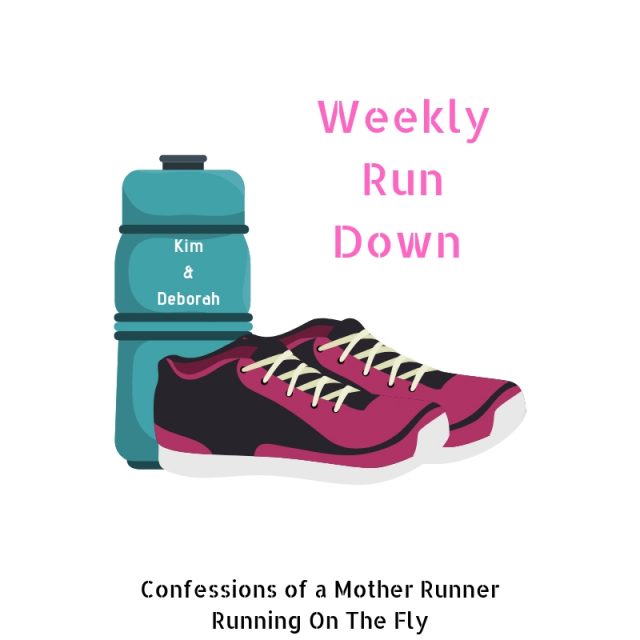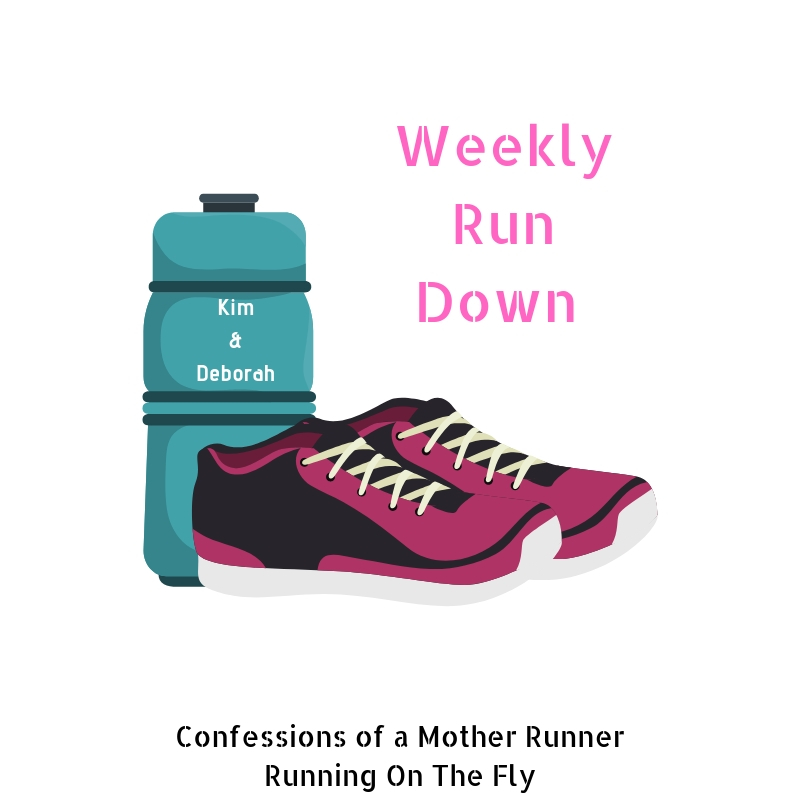 Fall Running is Finally Here To Stay
Monday- 40 min Peloton cycle + 60 min Strength Training
Hitting it hard this Monday with a sweaty start.
Tuesday- 4 mile run + 10 min stretch class
Enjoying a beautiful fall running day. It's a little hard to know what to wear when the seasons first change. I know I run hot so this tee was perfect. We decided to wear pink all week in honor of breast cancer awareness.
Wednesday- 40 min Peloton + 90 min strength training/kick boxing
Wednesdays are always my hardest workout day of the week. Told my trainer I needed a something new and challenging. These jump squats with a reach up were heart pumping and challenging. It's been a while since I did them. Serves me right for asking for something hard!
Thursday- 4 mile run + 5 minute Peloton stretch
Woke up to some seriously crazy winds today. Fall running is here to stay. The cool wind was invigorating! Started out into a serious headwind but the way back we felt like we were flying. A pretty good run all around. So glad I did not wear a jacket.
Friday- 55 minute Peloton ride
"Overcome your resistance to resistance" a great cycling quote by my Denis from Peloton. Riding high into the weekend. My son is home for fall break for a few days and I love having both my babes under one roof.
Saturday- 20 min restorative yoga + 10 min foam rolling classes on Peloton
Moved my long run to Sunday this week. Spending the day playing with some recipes and hanging out with my family. October Soup Club pick up is tomorrow. Just in time because this fall running weather is here to stay! I have another tasty soup to share with soon.
Sunday- 7+ mile run
My plan from Coach Jess has 7 miles for today with some faster race pace miles mixed in. It went better than I expected even with the very rainy conditions that we have today. I would so much rather run in the rain than the heat.
Hope you are having a great weekend and enjoying some cooler run temps too. Thanks for joining us today. See you tomorrow for meatless Monday.
You are invited to the Inlinkz link party!