Thanks for joining Kim and me for the Weekly Run Down today. My hamstring has been annoying me since my hiking trip in California. While I have been able to run through it, I decided this was a good week to cut back a bit. My fall races are finally on the horizon and I fully intend to be at the start line. I also had a visit with the orthro. More below. So it was an easy, breezy cut-back week for me.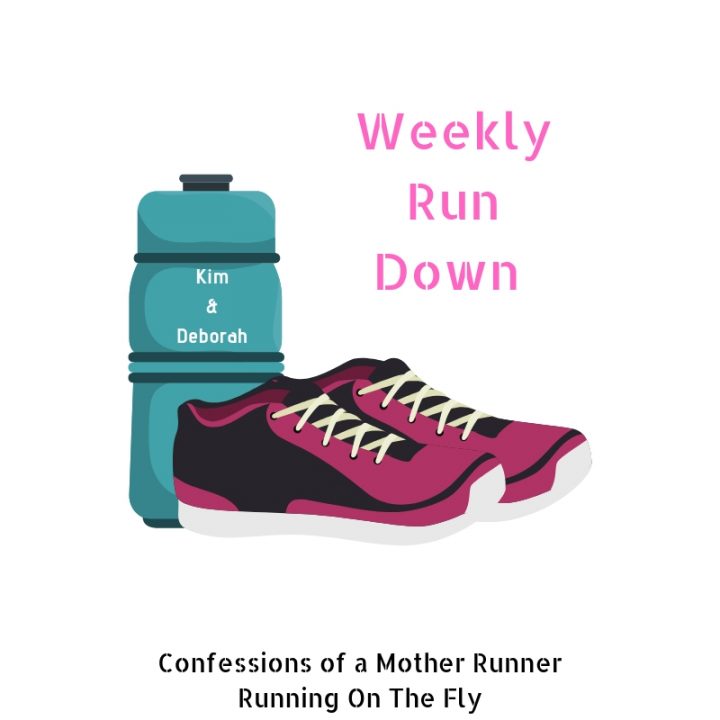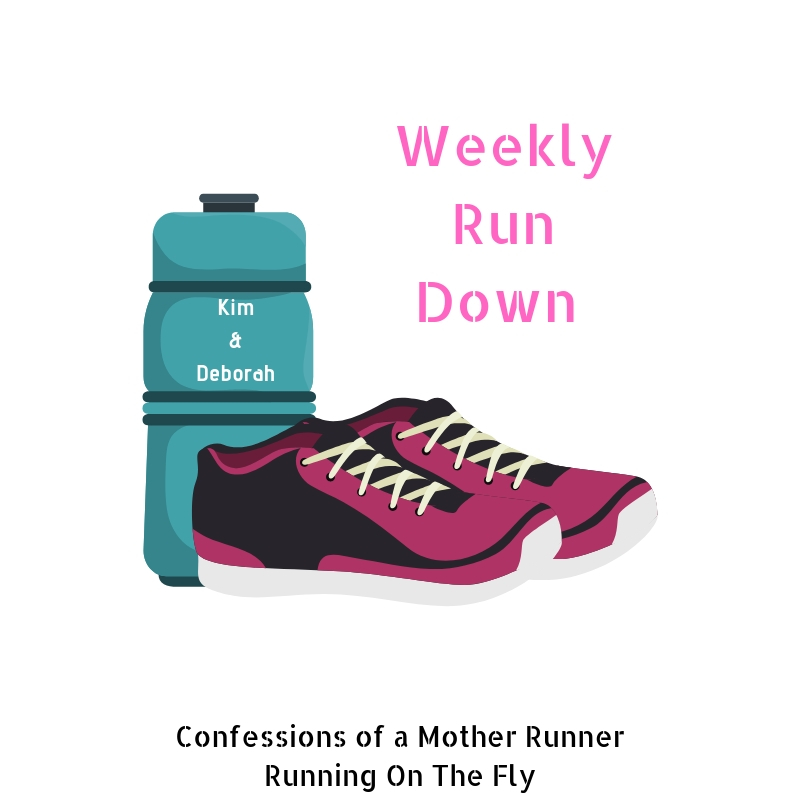 Easy, Breezy Cut Back Week
Monday- upper body, core, and lap swimming and Peloton
But first coffee, especially on a Monday.It was a perfect week to get back into the pool. It is so darn hot this week it seemed like the perfect way to spend some time.
Tuesday- pool running and Dr visit
I am taking the week off of actual running so I pulled out my Fluid Running kit for some pool running. It is a great workout and a lot cooler.
Had a visit with my Ortho doctor who confirmed my hamstring was a strain. He showed me via sonogram how my hamstring is strained and it crosses the sciatic nerve which is why I was feeling weird zinging. He does think I am at the tail end of it but I did opt to get a few prolotherapy injections to speed it up. This treatment worked really well for me previously with my hip flexor issues last year.
I was instructed to take it easy this week. Cycling is back on in a few days. I can run on Sunday if all feels good. Fits right into my easy, breezy cut back week.
Wednesday- 15 min walk and upper body + core
I was instructed to do a short, slow walk today. I am already feeling a little better but following the doctor's orders.
Thursday- 3 mile power walk + core + stretch
Keeping with my Dr's orders, I was allowed to do a 3 mile walk today. Felt pretty good on the hamstring while out there. Counting the days until I can run again on Sunday.
Friday- Peloton cycle and core
After taking a few days off of the Peloton bike, I was so happy to hop on for the Spice Girls ride. It was a blast with lots of singing and dare I say dancing. Best of all, my hamstring felt pretty good. I even made a fun reel with my fave song.
Saturday- Rest day
Sticking with my usual rest day. A little pool time this morning while hanging out at the Brooks (virtual) RunStock Festival. They did a great job with a fun Zoom happy hour last night and lots of interesting guest speakers throughout the weekend. My biggest problem was figuring out which pair of Brooks shoes to wear. LOL
Popped over to Nordstrom to hit up their Anniversary Sale. Tons of great deals on fall shoes and clothes. If you missed my activewear picks find them here.
Sunday- Run Day on the plan 6 miles
My Dr said I could return to running today. He suggested I back the mileage down a bit to see how things feel. I am planning on an easy, breezy 6. Fingers crossed!
That's my easy, breezy cutback week! Ready to resume my usual running routine this week. Hope everyone has a great week ahead!
You are invited to the Inlinkz link party!