Happy May everyone! I love our Ultimate Coffee Date posts so much and reading all about what you are all up to is so fascinating. Please join me and my fabulous co hosts Coco and Lynda– Pull up a chair & let's catch up!
If we were having coffee, I would tell you…I am embarrassed to admit that I balled my eyes out watching Grey's Anatomy. Oh Dr. McDreamy what will we do without you? First McSteamy now you! I was so over you, hadn't watched you at all this season and then you sucked me back in with your overly dramatic exit. Anyone else cry over Derek?
If we were having coffee, I would tell you...I just passed my RRCA coaching exam-whew! That was stressful. I don't really know yet what I plan to do with it so stay tuned.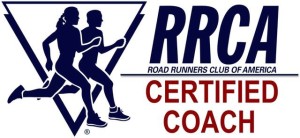 If we were having coffee, I would tell you…I've been quietly and slowly coming back to running. My foot is feeling much better and I am cautiously optimistic that I am on the way back. Just in time because in 6 days we are hitting the road and heading to Cape Cod. Team "Moms Do It All Night Long" is at it again.
Because everyone takes 3 months off of running, has only run 5 miles at a time but goes to run a Ragnar. Should be really interesting! Don't you think? How not to train for a relay race!
If we were having coffee, I would tell you… I am headed out to our fun annual MRTT event this morning we like to call "Run Your Own Race" . We basically mark out distances from 3 to 13.1 on our local trail and ladies can run what ever distance they want at what ever pace they choose. It's a great way to do a test run for a race or try a new distance. Our members love it. I will be posting lots of pics later so look out for those.

I've been chatting away non stop so now it's your turn. If we were having coffee, what would you tell me?
Gotta Run!
P.S. Coco wrote a great post on how to make the most of a link up

Loading InLinkz ...