Thanks for joining Sarah and me for Meatless Monday today. I have one of those "why did I not think of this before" recipes for you today. These Sheet Pan Berry Popping Pancakes will have your whole family jumping out of bed for breakfast.
Sheet Pan Berry Popping Pancakes
I love breakfasts that I can make ahead and enjoy all week. I also love breakfasts that the rest of my family will enjoy as well. These Sheet Pan Berry Popping Pancakes are so easy. Filled with summer berries and a combo of protein and carbs, they are the perfect breakfast. Running late? They are also great on the go.
Simply start with your favorite pancake mix. I use Kodiak cakes as they have minimal sugar and a decent amount of protein. I add in eggs and milk (can use almond milk) to bump up the protein. Admittedly, I sometimes over purchase berries because they just look so good this time of the year. When they start to get too ripe and a little mushy, they are perfect to use in a recipe just like this one.
Line your baking sheet with parchment paper for a mess free easy clean up. Simply pour your batter in and sprinkle on the berries. Bake for 15 minutes and you've got yourself one delicious Sheet Pan Berry Popping Pancakes meal. Cut into squares and enjoy with or without a little high quality maple syrup. Store the extra servings in the fridge to enjoy all week long.
Perfect for snow days, house guests, or find yourself hosting an impromptu sleep over party. These Sheet Pan Berry Popping Pancakes can very easily be customized as well. Make one side with berries and the other with bananas and chocolate chips. It's a win-win for sure.
Yield: 4-6
Sheet Pan Berry Popping Pancakes Meatless Monday
Prep Time: 5 minutes

Cook Time: 15 minutes

Total Time: 20 minutes

A crazy easy and healthy breakfast idea for the whole family. Pancakes and fruit combo that is a one pan meal
Ingredients
3 Cups pancake mix (I used Kodiak cakes)
2 eggs
2 C milk of choice
1 C strawberries
1/2 C blueberries
1/2 C raspberries
optional 1/2 c vanilla protein powder
optional maple syrup
Instructions
preheat oven to 400
line your pan with parchment paper
in a large mixing bowl combine pancake mix, ,milk and eggs and protein powder if desired
pour into sheet pan
sprinkle on berries
bake for 12-15 min until set and slightly brown on top
serve with maple syrup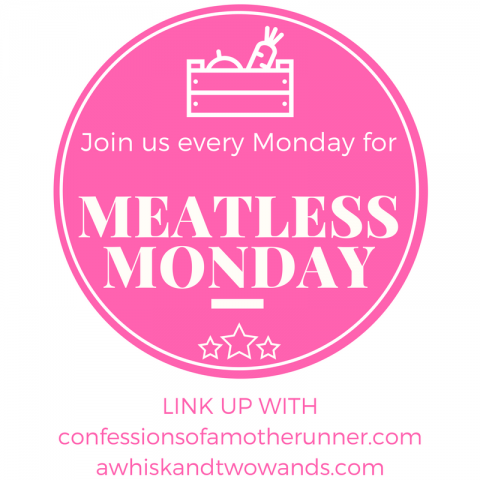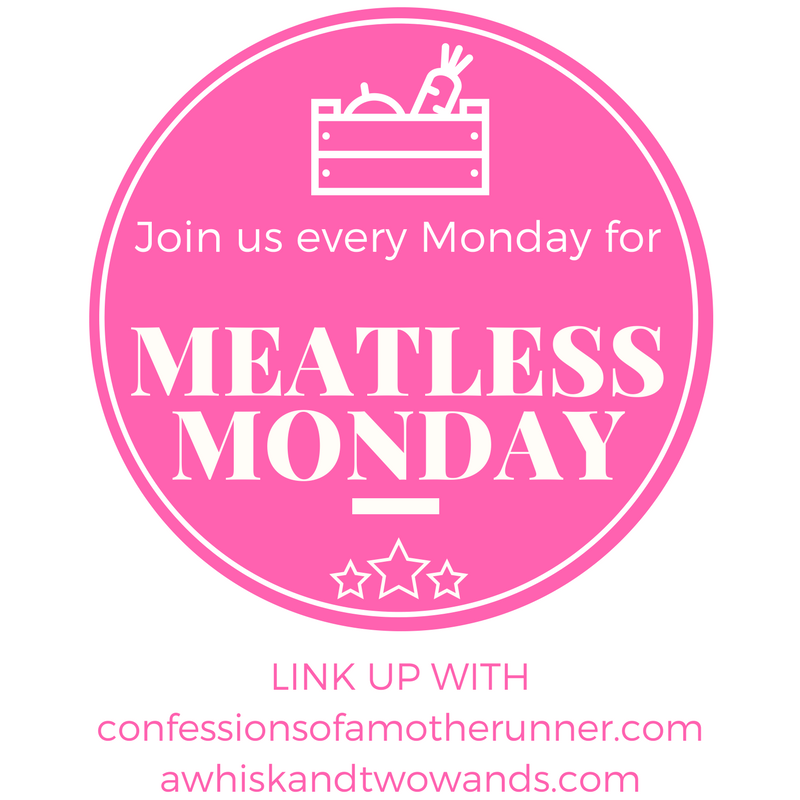 You are invited to the Inlinkz link party!