Thanks for joining Sarah and me for Meatless Monday today. Hope everyone had a fantastic fun and family filled Thanksgiving. I have an easy and oh so delish holiday breakfast idea for you. These Protein Packed Cinnamon Rum Raisin Pancakes are perfect for a house full of guests or just keep them all for yourself.
Protein Packed Cinnamon Rum Raisin Pancakes
I was looking for an easy way to up my pancake game this week and I found it. While these sound like they might be super indulgent, they actually are not. Let me explain. Just start with your favorite pancake mix . I like Kodiak cakes. Then add in a scoop of your go to vanilla or unflavored protein powder. I also use milk instead of water and add an egg for extra protein.
To make these pancakes even more tasty, I added a splash of rum extract. You could also use actual rum if you'd like. Hey it's your breakfast right? A little cinnamon adds to the mix. Prepare them as you would normally cook your pancakes. Throw on some raisins and another sprinkle of cinnamon and serve with your favorite syrup.
With no added refined sugar and a nice serving of protein, these Cinnamon Rum Raisin Pancakes are perfect for any day. Additionally, with the holidays coming up, it's nice to have some quick and easy breakfast and brunch options. They will be a crowd pleaser! Happy eating.
Yield:

2-3
Protein Packed Cinnamon Rum Raisin Pancakes Meatless Monday
Ingredients
1 Cup of Pancake mix (I used Kodiak Cakes)
1 egg
3/4 C milk of choice
1 Tsp Rum Extract
1/2 tsp cinnamon
1 Scoop of protein powder
toppings:
syrup of choice
1/4 c raisins
Instructions
Heat large skillet to medium high
coat w cooking spray or butter
in a med bowl whisk together all ingredients
pour mix into skillet and cook about 3 min on each side
serve with syrup and raisins
Tell me what are some of your go holiday breakfasts? Do you have any fun pancake variations I should know about? Hope you give these Protein packed Cinnamon Rum Raisin Pancakes a try. Thanks for joining us for Meatless Monday.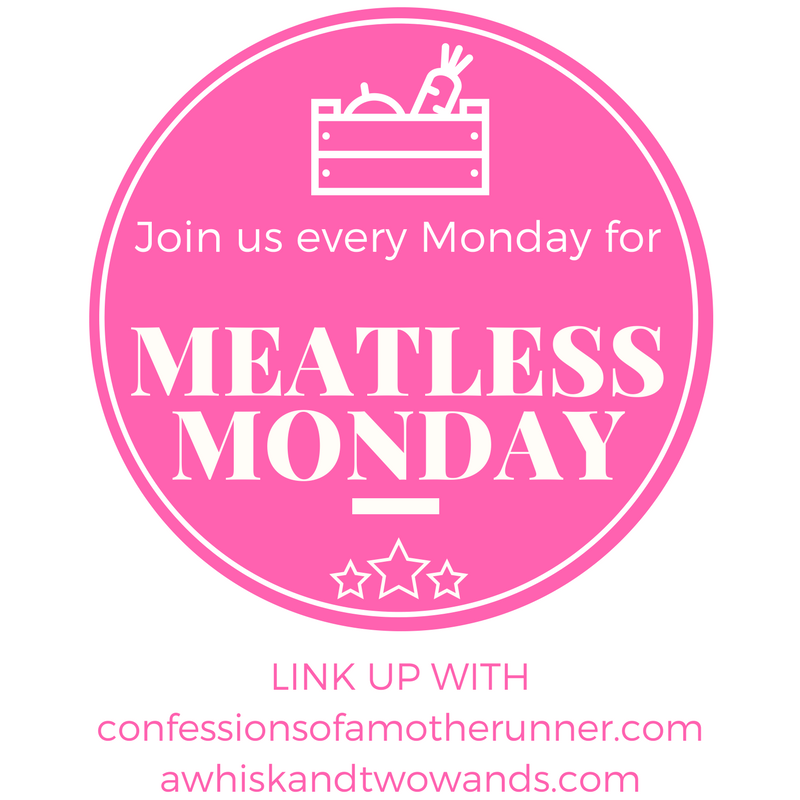 You are invited to the Inlinkz link party!
Yield:

2-3
Protein Packed Cinnamon Rum Raisin Pancakes Meatless Monday
Ingredients
1 Cup of Pancake mix (I used Kodiak Cakes)
1 egg
3/4 C milk of choice
1 Tsp Rum Extract
1/2 tsp cinnamon
1 Scoop of protein powder
toppings:
syrup of choice
1/4 c raisins
Instructions
Heat large skillet to medium high
coat w cooking spray or butter
in a med bowl whisk together all ingredients
pour mix into skillet and cook about 3 min on each side
serve with syrup and raisins