Thanks for joining Coco and me for the Ultimate Coffee Date today. These are always some of my favorite posts to read and to write. I have lots to tell you today. Grab you mug and join me to catch up.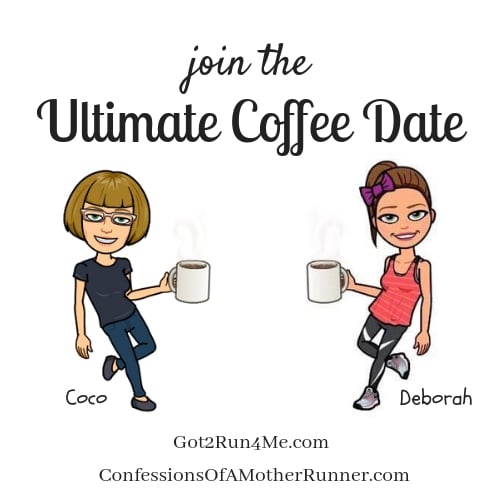 If we were having coffee, I would tell you…Today starts my kick off of my month of birthday celebrations. While my big 5-0 is not for 2 more weeks, I decided that a big birthday milestone deserved to be celebrated more than once. I mean any excuse for lots of cake and champagne. Don't you agree? I decided that I really did not want a huge birthday party and instead planned a few smaller events. I have also put in a request for some nice jewelry from the hubs. I swear I just turned 40 not too long ago!
If we were having coffee, I would tell you…My celebration month begins today! I heading out for a yoga retreat with a few of my besties for the weekend. We are on our way for a Girls' Weekend on Maryland's Eastern shore for a few days of yoga, champagne and who knows what else. We are equipped with our matching yoga tanks and we are ready to namasté all day. Follow along with our weekend activities on my Instastories. You are following me on IG right?
I am looking forward to sharing all the details of our yoga retreat next week. I think it's just what I need right now. Tell me-do you tell your spouse exactly what you would like for your birthday or let them pick out something for you? Have you ever been on a yoga retreat? Thanks for catching up with me over coffee. Your turn! If we were having coffee today, what would you tell me?
You are invited to the Inlinkz link party!