Thanks for joining Sarah and me for Meatless Monday today. Usually, I am a salad eater of some sort for lunch almost everyday. This week, I was sent a few delicious samples from Gardein and challenged to create something new and delish. So, new and delish it is! I took my love of salads and combined it with the ever popular Cobb Salad to create this tasty meatless version. My Meatless Cobb Salad Wrap is everything you would find in a classic Cobb Salad wrapped up into a protein packed lunch. I was not compensated for this post and all recipes are my own.
Meatless Cobb Salad Wrap
What do you get when you take all the ingredients of a classic Cobb Salad (meatless chicken patties, vegan bacon, hard boiled eggs, lettuce, tomato and avocado) and blend them into one delicious and filling wrap? A lunch so good that even non vegetarians would love! Seriously, this wrap turned out way more scrumptious than I expected.
I was pleasantly surprised by how tasty and easy to prepare the Gardein Crispy Chick'n patties. While I was chopping up my the veggies for the wrap, I popped the "Chick'n Patties" into the toaster oven to bake. Ten minutes later they were ready to go.
How cute are the cutting boards with the names on them? I received this as a gift last year and kind of forgot about it. You can find them here at words with boards
While a traditional Cobb Salad has both bacon and a fried chicken of some sort, it is easy to swap out both for a vegetarian version. I used the Gardein Chick'n Patties and a vegan bacon substitute. Easy to prep for a super quick lunch full of veggie protein.

Ingredients
1 Gardein Chick'n patty
3 slices vegan bacon-cooked and chopped
1 hard boiled egg-sliced
1/2 tomato diced
1/2 C lettuce chopped
1/2 Avocado sliced
1/4 c crumbled blue cheese
1 wrap of choice
Instructions
chop and assemble all veggies
cook Gardein Chick'n Patty according to package
Layer in all veggies, chick'n, bacon into wrap
Fold up and enjoy
Tell me-Cobb Salad fan? Do you like to make your fave salads into wraps? Which ones? Do tell!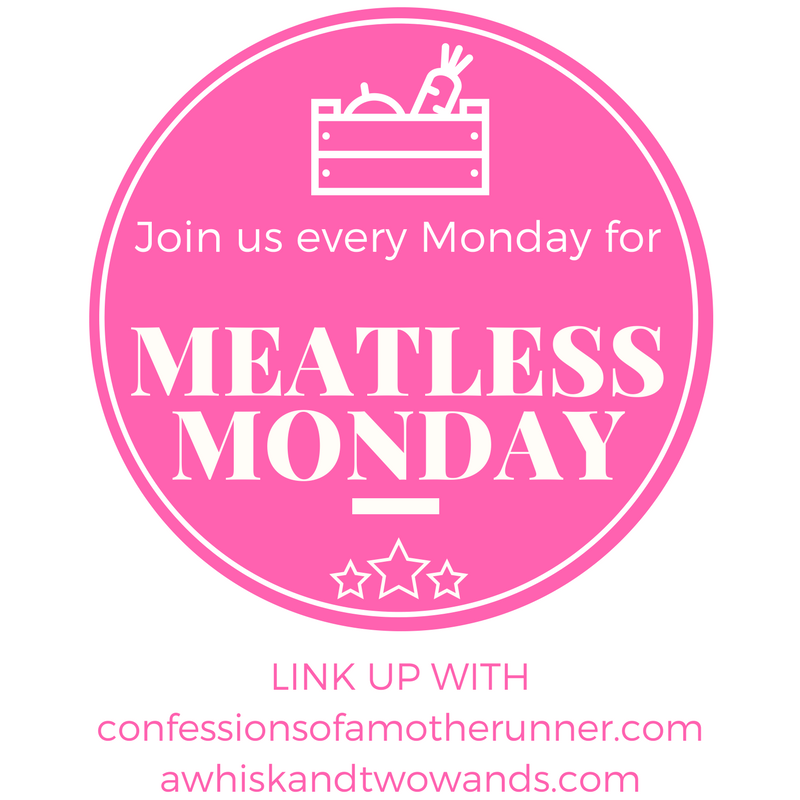 Loading InLinkz ...