I apologize because I am about to ruin Taco Tuesday for you. Well, maybe not ruin it forever, but give it a serious upgrade. I am excited to tell you about Birria Tacos. You may have seen them all over IG and Tik Tok lately. While traditionally, made with beef or lamb, I've got a vegan version that will knock your socks off. Seriously, these Mushroom Birria Tacos will forever change Taco night.
Learn how To Make Popular Birria Tacos
What exactly are Birria Tacos and why do I want them?
Birria tacos are traditionally made with slow cooked beef or lamb and served with a spicy, savory consommé for dipping. The dipping sauce is the best part of the taco experience. Here's why. The tortillas are traditionally dipped into the consommé and then pan fried before serving. Then, you fill your taco and again dip it into the sauce as you eat it. Double dipping is definitely allowed for this recipe!
What's in these vegan Mushroom Birria Tacos?
A very non-traditional albeit healthier and vegan option are these Mushroom Birria Tacos. With a much quicker prep time, you can enjoy the "sort of" traditional Birria tacos. I used 2 pounds of mushrooms (equivalent to a large container at the grocery). You can use Oyster mushrooms or Portabello mushrooms it won't matter much.
What's in this consommé dipping sauce you keep talking about?
The best part of the meal and why it will be hard to go back to plain old tacos. I used rehydrated chili peppers but you can also use a can of Chipotle in Adobo sauce. The chilis are simmered with onion, garlic, canned diced tomatoes, and a savory blend of spices. Allspice, garlic, oregano, cumin, cloves, and cinnamon blend together to form the most delicious consommé. This is the secret sauce so to speak.
Your mushrooms, the "meat" of your tacos, are simmered in this amazing sauce which gives it even more flavor. Then, you remove the mushrooms and place them on a platter to serve.
Your tortillas (either corn or flour) are dipped into the sauce and then pan fried for a few minutes before filling them with your mushrooms. Then, you also dip each bite as you go along finishing off that delicious taco. They are fun and messy and oh so delish. The consommé is sweet from the cinnamon but also savory and has a nice back end spice. The left over sauce is perfect for enchiladas or huevos rancheros later in the week.
What should I top off my Mushroom Birria Tacos with?
Anything goes! here are a few suggestions:
-Fresh cilantro
-Chopped onion
-Avocado
-lime juice
-Shredded cheese
These Mushroom Birria tacos will change your Taco Tuesday I promise. They are perfect for vegans and meat eaters alike. What are you waiting for? Get Double dipping today.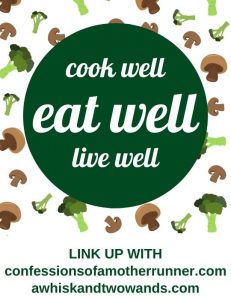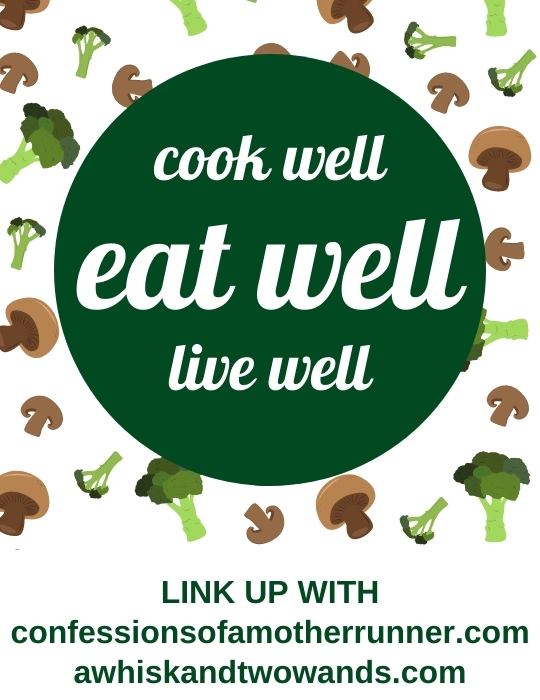 Thanks for joining me and Sarah
Yield:

4
Learn How To Make Popular Mushroom Birria Tacos That Will Forever Change Taco Night
hop onto this trendy taco trend made vegan with these Mushroom Birria Tacos that will have you double dipping and change the way you do taco night
Ingredients
2 pounds of mushrooms (sliced)
For consomée
2-4 dried chilis or Chiles in Adobe sauce
1 onion diced
4 garlic cloves
2 15 oz cans of fire roasted tomatoes
oil for sautéing
1 cinnamon stick
1 tsp cumin
1 tbl oregano
1/2 tsp ground cloves
1/2 tsp allspice
salt and pepper to taste
For tacos:
6 small corn or flour tortillas
Optional toppings:
avocado, cilantro, lime, onion, cheese
Instructions
soak chiles in very hot water for 15 min
In a large skillet, sauté onion and garlic for 2-3 min
remove chilis from water (reserve water) and slice them
add chiles, onion mix, tomatoes, and reserved water into a blender and pureeé
Add mixture back into the saucepan and add all spices
bring to a boil and reduce to medium and add mushrooms
let cook for 15 min and then remove mushrooms to a bowl
let sauce simmer for another 15 min
dip each tortilla into the sauce and then pan fry in a skillet for 2 min per side
Fill tortillas with mushrooms and serve with a side of the dipping sauce
dip tacos into consommeé and enjoy
Notes
The spiciness can be adjusted to suit your taste by using more or less dried chili peppers. Can use any type of mushrooms for this. Leftover dipping sauce makes a great enchilada sauce or heuvos rancheros.
You are invited to the Inlinkz link party!