Thanks for joining me and Coco for the February 2021 Ultimate Coffee Date today. Grab your mug and join me for some news and brews. Ha, see what I did there? I've got lots to chat about so let's get right to it. If we were having coffee together, I would tell you…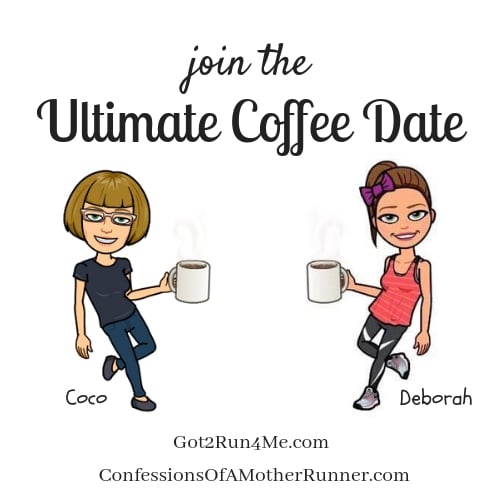 News and Brews
If we were having coffee, I would tell you…
After complaining about my sleeping issues at our last coffee date, I did some research and found sleepopolis a fabulous site with in depth reviews on everything sleep related. Thankfully, I found a great pillow from Eli & Elm made specifically for side sleepers with a cut out in the shoulder area. It's ergonomically designed and so far so good. Currently on sale if you are interested. Now, If I could only get the hubs to stop flipping around and waking me up, I would be in la la land.
If we were having coffee, I would tell you…
After vowing that I was done with virtual races in 2021, I now find myself having 2 Valentine's Day themed virtuals. The first one, For the love 10K I am doing today! It is a local race that a friend and I do every year together and we thought, why not support our local running store and do it. We are heading downtown to run by the monuments which should be fun. Next week I have the Kiss my Mask 14K. Admittedly, I did it for the cute mask and the fact that it benefits the American Heart Association.
If we were having coffee, I would tell you…
While I will always love my coffee, I have recently grown very fond of tea. I especially like the Hot Cinnamon Spice which I now have in both regular and decaf. I even set up a little tea station right next to my coffee maker. Who am I? Don't worry! I am not giving up coffee or anything insane like that. I've just added tea into the rotation as well.
You are invited to the Inlinkz link party!