Thanks for joining me and Sarah for Meatless Monday today. The last few weeks, I have really been working on upping my protein intake. As a vegetarian, that can take some extra thought and planning. Eggs have always been a huge part of my diet and I love to find new tasty ways to incorporate them into my meals. Enter today's Eggtastic Mediterranean Energy Bowl full of healthy, protein rich AllWhites® and plant based goodness.
 Eggtastic Mediterranean Energy Bowl
I am all about the ease of Energy Bowls for meals. After a run or workout, I am looking to refuel with my body with a combination of high quality protein and carbs. Adding AllWhites® to meals is a super efficient way to make sure I am fueling body and enjoying what I am eating. (Why is protein important?)
One of the best things about this Eggtastic Mediterranean Energy Bowl is that with a little meal prep, you can have all the ingredients ready to assemble in mere minutes. Black Lentils and Farro are prepped in advance and ready to eat. When I return from my run, I can easily pour the AllWhites 100% egg whites right in a saute pan. While they are cooking, I prep the base of this tasty meal by layering Arugula, Farro and Black Lentils. I garnish with some fresh tomatoes and avocado (of course) and finish that off with a little hummus and feta cheese.
My perfectly cooked AllWhites® are ready to nestle on top of this mound of goodness. I drizzle on a little Extra Virgin Olive Oil and a squeeze of lemon and this Eggtastic Mediterranean Energy Bowl is ready to go. Each serving of AllWhites® has only 25 calories and no fat or cholesterol so they are a superb addition to my active vegetarian lifestyle.
It's easy to sub out the Farro for brown rice or quinoa and that works just as well. Knowing my fridge is stocked with an easy to prepare high quality protein source makes all the difference for me when I starving after my workout. I work hard in the gym and out on the trails and I want to feel good about the foods I eat.
Based on my current activity level, I am striving to have about 90 grams of protein daily. Making my Eggtastic Mediterranean Energy Bowl with 3/4 C of AllWhites® gives me about 20 grams of pure protein. That's a win in my book! Don't just take my word for it. Check out all the nutritional info yourself and the importance of protein here  For more quick and easy recipe ideas using AllWhites® see here.
Eggtastic Mediterranean Energy Bowl Meatless Monday

Ingredients

1/2 Cup cooked Black lentils
1/2 C cooked Farro (or brown rice or quinoa)
2 C Arugula
1/2 C grape tomatoes
2 Tbl Hummus of choice
1/4 C Feta Cheese Crumbles
1/2 Avocado
1/2 C broccoli
3/4 C AllWhites Eggs
optional: Olive Oil and lemon drizzle

Instructions

Prepare both Farro and lentils in advance to have on hand
Reheat as necessary
In a large bowl add Arugula
top with Farro and Black Lentils
Add tomatoes, avocado, hummus, broccoli and Feta Cheese
Heat a small non stick skillet to medium heat
Add olive oil for cooking
Pour 3/4 C of AllWhites Eggs into skillet
Allow to set (3-4 min) to desired doneness
Transfer AllWhites Eggs atop of prepared bowl
Drizzle with olive oil and lemon and serve
Makes one bowl
Tell me: What's your favorite way to fuel your body post workout? What are you using protein to fuel in your life? I am Giving Away 3 coupons for AllWhites® to 1 of my readers enter by commenting below. Thanks!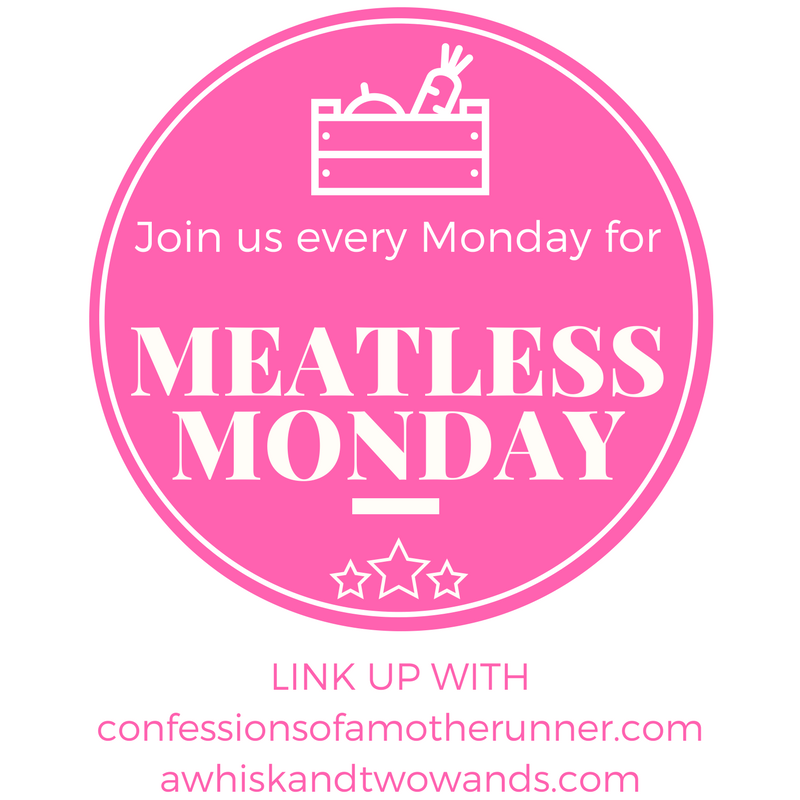 Loading InLinkz ...