Thanks for joining Sarah and me for Meatless Monday today. This week, I am sharing my super easy and very delicious Falafel Burgers with you. Never had falafel? Now is as good a time as any to try it. This Middle Eastern foodie fave is created from mashed chick peas along with tons of fresh herbs and spices.
Easy Falafel Burgers
I am not sure I remember the first time I tried Falafel but, I am sure it was love at first bite. Made from mashed chick peas, fresh cilantro, parsley and a little tahini, these falafel burgers pack a plant based punch of protein and fiber. Seasoned with some of my favorite spices like cumin, coriander and paprika makes them pretty irresistible.
Traditionally, falafel burgers are deep fried but I have made them a little healthier by doing a quick pan fry. That way, they keep a little crispy outside and soft inside. Just perfect and ready to be topped with scrumptious condiments. About those toppings…I like to go traditional Middle Eastern.
I pile on hummus, tzatziki, feta cheese and a tomato cucumber salad. These falafel burgers can be served traditionally on a burger bun, stuffed inside of a pita pocket, wrapped up in a wrap or even on top of a salad. My current fave is inside of a tortilla wrap.
So tell me, have you ever had falafel? What are your favorite toppings? Burger bun, wrap or salad? Did I mention that they are so easy to make? Mix up a batch and freeze a few for later. Are you ready to put these on your meal planning list this week?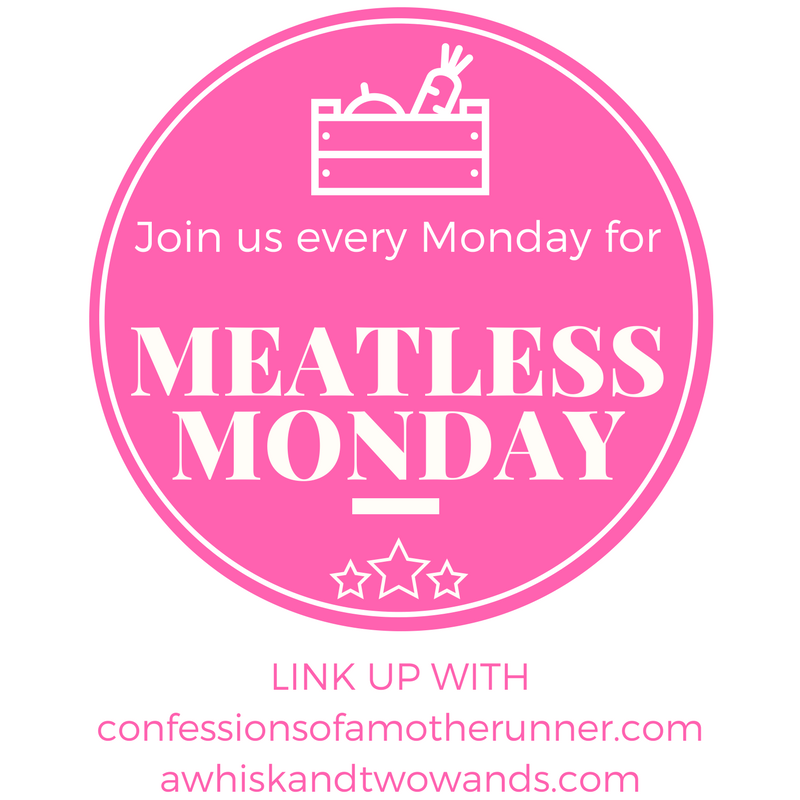 You are invited to the Inlinkz link party!
Yield:

6
Easy Falafel Burgers Meatless Monday
Ingredients
2 15 oz cans of chick peas- rinsed and drained
2 tsp of baking powder
handful of fresh parsley and cilantro
2 tsp cumin
2 tsp coriander
1 1/2 tsp paprika
1/2 C tahini
1/4 C of Panko Bread Crumbs
Instructions
In a food processor add:
fresh parsley and cilantro and pulse
Add in remaining ingredients except for bread crumbs
pulse until combined but not pureed
transfer to a mixing bowl add bread crumbs
Use 1/2 C of mix to form each falafel burger
Heat skillet with olive oil to med high
cook each burger for about 5 min per side until golden brown
serve warm on top of salad or in a pita or wrap