Thanks for popping in to catch up with Coco and me for the December Ultimate Coffee Date link up. Is 2020 over yet? Seriously,feels like both the longest year and the shortest year at the same time. Anyway, if we were having coffee, I would be excited to see you in person (mask and all). Let's catch up!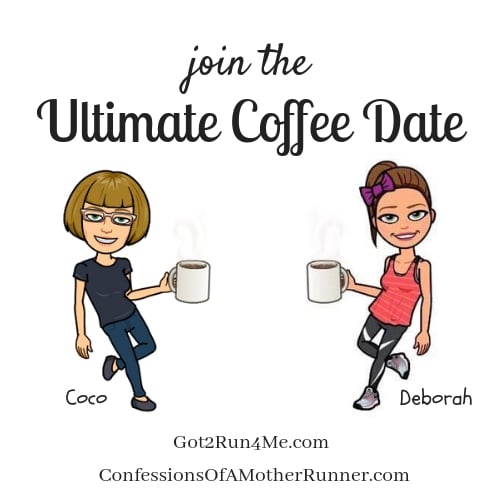 Is 2020 Over yet?
If we were having coffee, I would tell you…
I did make it to Aruba with those 50 pounds weights I Runfessed about last week but there were some issues. Of course, when they scanned my luggage, there were a few questions and odd looks. The first time I took the weights out to use them, the base on one of them broke. Now I cannot adjust it at all. So, I have 1 weight to use and I will just alternate sides with that. Not complaining at all and I am still glad to have it with me.
If we were having coffee, I would tell you…
Our first few days in Aruba have been just what we expected. Lots of quiet and very few people. Our villa is far from the tourist area and we are happy to live the island life away from the crowds. More details and photos of what we have been up to in this weekend's Weekly Run Down. I will never get tired of seeing the sunset over the ocean every night. You know, this girl is not awake to see the sunrise but I am sure it's just as gorgeous.
If we were having coffee, I would tell you…
I have been using the last few months to work on writing more engaging headlines for posts. When I look back at some of my older posts, I realized they could use some fresher titles. I would also tell you that I have been loving my new "Daily Dictionary" app. Don't be surprised if you see me adding in some more exciting words in a clandestine way to replace some of the jejune vocabulary. Do you have a hankering to weave in new words without sounding pompous?
That's all I've got today! Who else is ready for 2020 to be over? If we were having coffee, what would you tell me?
You are invited to the Inlinkz link party!