Thanks for joining Sarah and me for Meatless Monday today. It just so happens that our monthly soup club swap was yesterday. I love to warm up with up with a hearty bowl of goodness after a chilly run. What makes the perfect bowl of soup? For me, it's a pot full of flavors, textures and lots of plant based goodness. That's just what I have to share with you today with this Curried Creamy Cauliflower and Kale Soup.
Curried Creamy Cauliflower and Kale Soup
This Curried Creamy Cauliflower and Kale Soup is not one that needs to simmer all day on your stove. I over booked myself this weekend and was in a little bit of time crunch to get my soup ready for soup club. Even with the roasting of the cauliflower, I had this bowl of yum ready to go in about 40 minutes.
What makes it so good?
Seasoning with cauliflower with curry and cumin and then roasting it for 20 minutes sears in it's flavor and makes your whole smell a-mazing. I like soup to have different textures and this Curried Creamy Cauliflower and Kale Soup passes the test. The crunchiness of the carrots and peppers pairs beautifully with the pureed cauliflower. Kale yeah! The kale fits nicely in there and adds a nice punch of vitamins. If you are not a kale fan, sub out with spinach or chard.
What makes it healthy?
To achieve a little bit of that creamy texture, I've used unsweetened almond milk and a little silky tofu. Both bring lots of plant based protein without any fat and very little calories. You could certainly leave out the silky tofu if you don't do soy. This Curried Creamy Cauliflower and Kale Soup is vegan, gluten free and dairy free.
Top it off
I do like a good finish! For today's Curried Creamy Cauliflower and Kale Soup I've topped it off with roasted pumpkin seeds and salted cashews. You can find pumpkin seeds already roasted and/or seasoned so need to roast your own. I think nuts pair so well with curry and cumin and add another layer of texture.
Curried Creamy Cauliflower and Kale Soup

Ingredients
1 large head of cauliflower-cut into large pieces
2 large carrots -diced
1 red pepper-diced
1 onion-chopped
2 Cups of kale (or spinach)
1 C unsweetened almond milk
1 block of silky tofu
3-5 tsp of curry powder (adjust to taste)
2 tsp garlic powder
1-2 tsp cumin
1 tsp turmeric
1 tsp paprika
1-2 tsp kosher salt
pepper to taste
olive oil for cooking
32 ounces of vegetable soup
optional toppings:
cashews, roasted pumpkin seeds
Instructions
preheat oven to 400
Place cauliflower on a sheet pan
coat with olive oil
sprinkle with cumin, turmeric, curry, salt, paprika, garlic powder
Bake for 15-20 min and allow to cool
Meanwhile in a large stock pot add a little olive oil on med high
add in onions, peppers, carrots and saute for 5 min
Add in broth and rest of seasonings
In a food processor or blender:
Pulse the silky tofu and add to soup
Next add the cauliflower and shred it or rice it
Add to soup
Finally stir in the almond milk and kale
bring to a simmer for 10 min
Top with cashews and/or pumpkin seeds
Ready for a bowl yourself?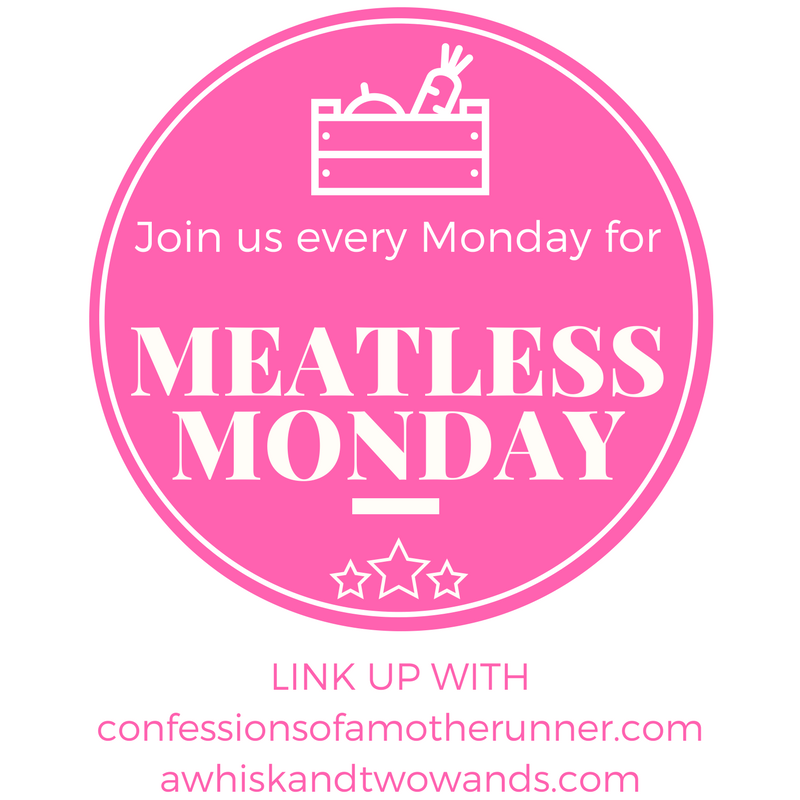 Loading InLinkz ...