Thanks for joining Kim and me for The Weekly Run Down. It's been another whirlwind, globe trotting week around here. Where am I this week? Niagara Falls, Canada!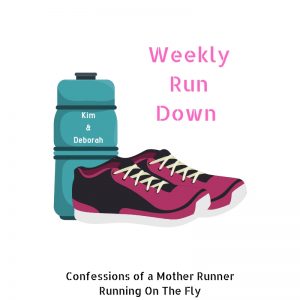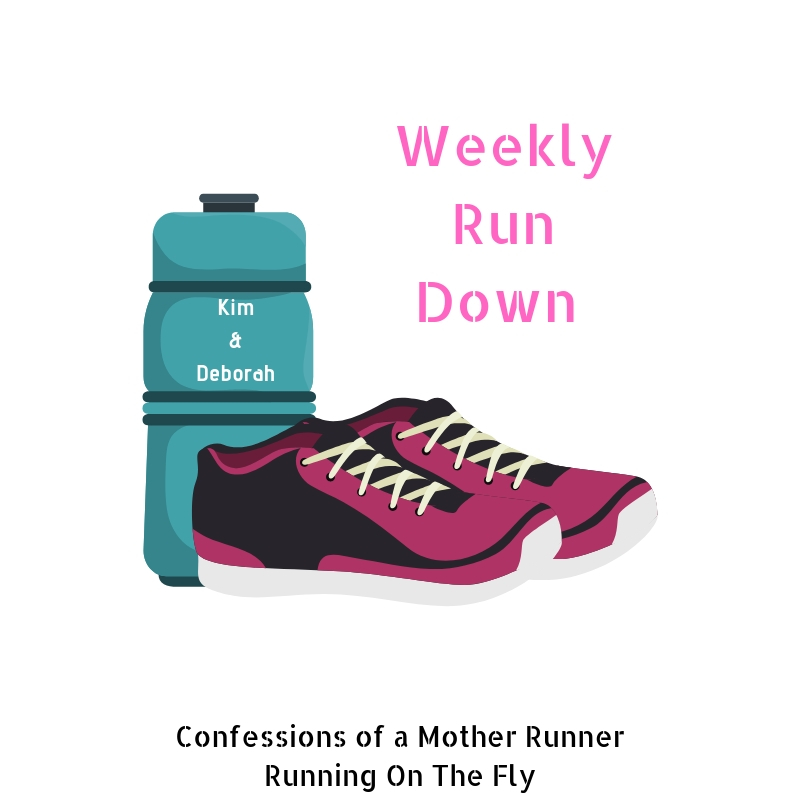 Where Am I This Week?
Monday-45 min Peloton bike
Arrived back home late last night and serious jet lag set in. I was up all night but so tired. After rolling around for hours, I decided to get up and sweat it out. Felt so much better after getting back on my Peloton for a sweat session.
Tuesday- 3 mile run + Pure Barre Class
Woke up to thunderstorms this morning but really wanted to get a run in. What's a mother runner to do? We analyzed the radar and dodged the storms to get in a quick run. When you are in perfect sync with your running buddy!
One of our MRTT besties is moving out of the area so we set up a Pure Barre class and lunch for her. Pure Barre is one of her fave cross training exercises. Not so much mine! Truth be told, Barre class is just not my thing but anything for a friend. Great to be back with my crew.
Wednesday- Travel to Toronto
Yes, I am back on a plane again! At least I will be on the same time zone when we land in Toronto. Our Moms Do It All Night Long team is headed to take on Ragnar Niagara Falls.
Thursday-Touring Toronto 3 m walk
We checked out the 114 story high CN Tower. Wow it's high up there!
Friday-Ragnar starts- 1st leg 6 miles
I have 3 run legs of about 6 miles each. Heading out to take on 18 miles after traveling for 2 weeks sounds like a super smart idea huh?
Off to a great start!
Saturday- Ragnar legs 2 & 3- 12 miles
Full recap coming this week .
Sunday-Niagara Falls Tour
We are scheduled to take a 4 hour tour of Niagara Falls today. Stay tuned for lots of photos and fun. Heading back home tonight. My plan is to stay in my own time zone for the for seeable future. Where am I right now? Your guess is as good as mine!
Thanks for linking up!
You are invited to the Inlinkz link party!