Thanks for joining Kim and me for the Weekly Run Down today. This was one of those weeks where it seemed like we had never ending rain. When we did catch a break, it was just swampy and hot. My efforts to get outside for swims and bike rides were thwarted this week. Alas, I was relegated to more indoor workouts this week. Here's a peak at my week.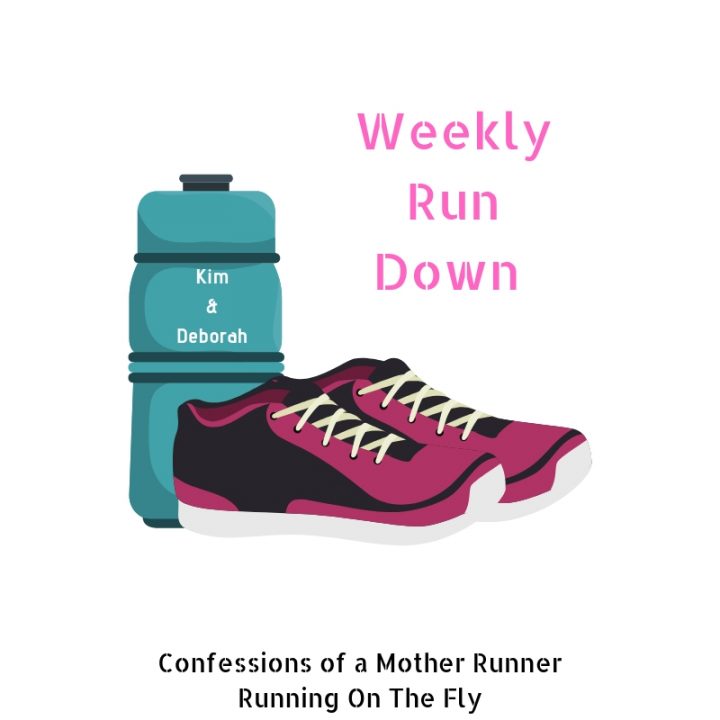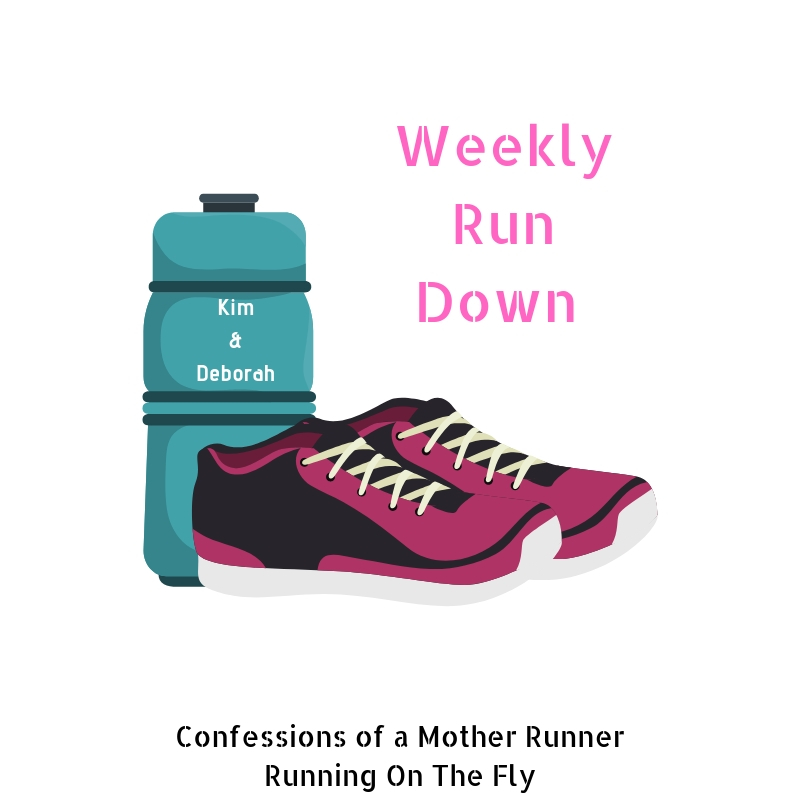 Rain Rain Go Away!
Monday-40 min Peloton cycle + 20 min Full body strength + 1.5 mile afternoon walk
My morning grocery shopping adventure took longer than expected so I got a late start to my workouts. I still feel so nervous at the store! Not sure I will ever get used to all of this.
Tuesday- 4 mile run + 10 m chest & back strength + 10 m yoga for hips + 10 min
Group runs return! Felt so fantastic to be back out there with my squad again even if I had to get up early again. Ha!
Wednesday-45 min Peloton cycle + 10 min arms + 10 min core + TRX full body 30 min
Practiced some more of what I learned in my TRX class last week. I need to find some better classes on you tube I think as I did not enjoy the ones on the app.
Thursday- 4.25 mile run + 10 min glutes/legs + 10 min core + stretch
Another soupy and steamy and drizzly run. Moving my lower body strength day to after my runs. My legs have been feeling sore and tired when I do strength the day before.
Friday- HIIT and Hills Peloton cycle + 20 min upper body strength + 10 min core strength
Another thunder storming rainy day! No outdoor bike ride for me. Fun night of an outdoor social distance happy hour with some of the girls in my backyard. We had a break in the rain which gave us a 2.5 hour window to socialize before having to make a run for it when the thunder came roaring back.
Saturday- 2 mile morning walk
We will call this a rest day. My morning walk was cut short by yup, you guessed it, thunder storms again. Exciting day though! I got a hair cut and a color! My salon is taking a lot of extra precautions and it was kind of weird having your temperature taken by your hair stylist. Ha! I feel so good having my hair back to normal.
Sunday- Runday!
On the plan, 5 miles before it rains again!
Looks like our rain will finally go away after today.Hope to get out on my bike this week and into the pool for a couple of lap swims. Tell me do you do your leg strength on the same day as your runs?
Tomorrow's Meatless Monday is.a Summer Squash & Ricotta Quiche
You are invited to the Inlinkz link party!