Thanks for joining Kim and me for the Weekly Run Down today. After all the excitement I had in NYC last week, this week I am just Doing January.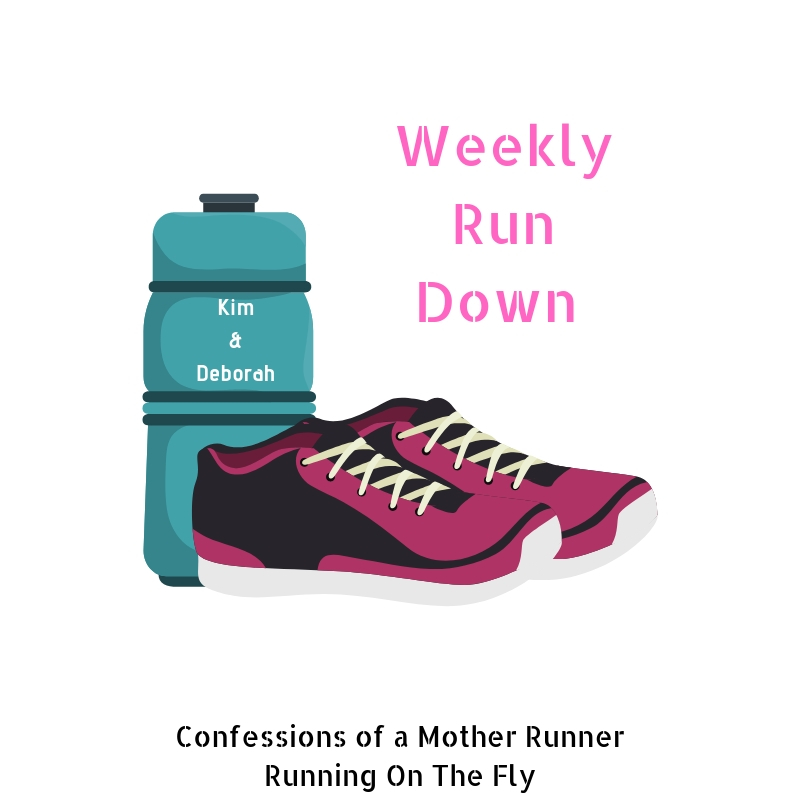 Just Doing January
Monday- 30 min Peloton + 60 min strength training
I was tired from our NYC adventures but never miss a Monday right? If you missed my Peanut Butter Banana Bake find it here.
Tuesday- 3.5 mile run
It was our coldest day of the winter so far. I had to go full ninja mode with the head and face cover. I feel like if it's this cold, it should snow! I know lots of my Midwest friends have already gotten so much snow, I hope we get at least one good snow this year.I would love to pull out my snow shoes.
Wednesday- 40 min Peloton + 90 min strength training and kickboxing
I am trying to up my weights a bit and just got myself this 50 pound kettlebell to play with. I love it for deadlifts. My trainer is not a fan of me going this heavy but I'd like to switch it up a bit. Kind of feel like I am stuck with my workouts at the moment.
Thursday- 3.5 mile run
Purposely kept it short out there today to make sure I don't over do the comeback. I have a longer run planned for Sunday.
Friday- 55 min Peloton cycle
Well not as exciting as my live in studio class week, but I sure did earn my shower today.
Saturday- rest day
Windy and rainy Saturday so decided to move my run to Sunday. The hubs and I will be organizing the basement store room all day. Jealous aren't you?
Sunday- On the plan 6 mile run + 4 mile walk
With the New Orleans Rock n Roll half in 2 weeks (yikes), I am think of using this strategy for the race. I don't want to risk re-injuring myself by doing too much too fast. I also don't want to miss out on all of the racecation fun. Dilemmas! Right now, I am planning to run about 6-8 miles using intervals and then walk the rest.
**Program note**The February Ultimate Coffee Date begins Friday, Jan 31 and flows all weekend. Feel free to double up with your Runfessions posts. See you there!***
How are you just doing January? What do you think of my race strategy?
You are invited to the Inlinkz link party!