Thanks for joining Kim and me for the Weekly Run Down today. Whew January just flew by! Hello February! I am so thankful to be finishing the month so much stronger and much more confident than I started.I've stuck with my warmups and my rehab exercises and they are paying off for me. I am feeling stronger as a runner. Here's my weekly run down.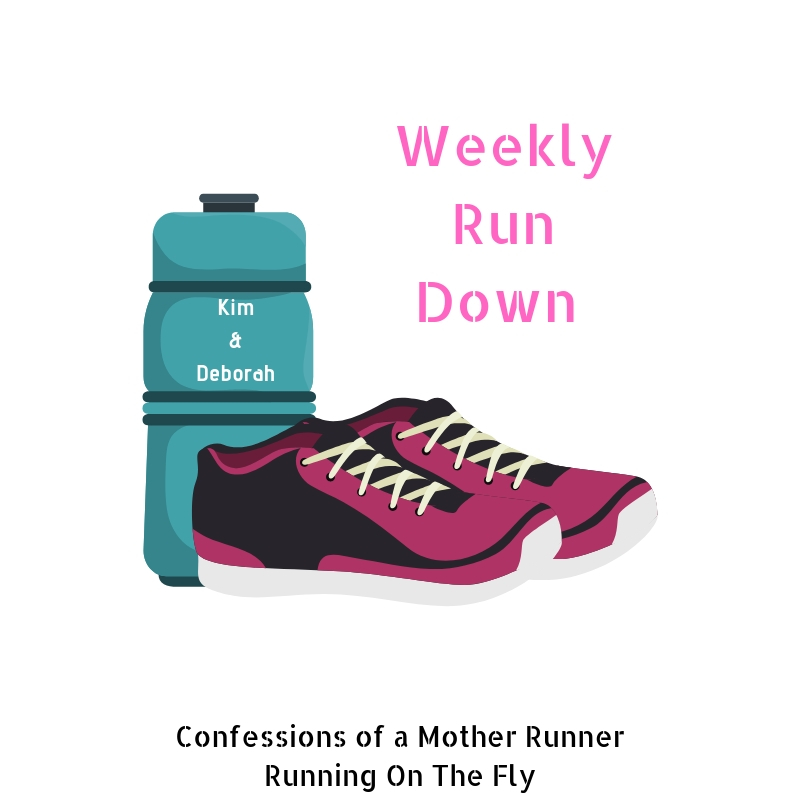 Weekly Run Down Hello February 2020
Monday-45 min cycle and 60 min strength training
My fave instructor, Denis, was out of town this past week so I tried a few new classes. Also shared my Crispy Sweet and Spicy Brussels for Meatless Monday.
Tuesday- 4 mile run +20 min yoga
One of our coldest mornings so far but always feels good to get out with the crew.
Wednesday- 30 min Peloton cycle + 90 min kickboxing and strength training
I am continuing to focus on my rehab exercises including a lot of glute and hip exercises. It only takes a few minutes a few times a week to feel a difference. Happy to be feeling a lot stronger.
[You may also like Booty Building exercises for runners]
Thursday- 4.5 mile run
Another chilly day out there. Started with a friend and finished alone. Happy to be feeling so much stronger everyday.
Friday-45 min strength training and party prep
Did a quick group strength training class with the crew. Spent the afternoon doing party prep for tonight's big event. As I mentioned on Friday, today was the big day. After more than a year a prep and studying, I participated in a group adult Bat Mitzvah. I am so glad that I did this! I learned so much over the year, made some new friends and gained a lot more understanding of my own religion. We are not permitted to take photos in the sanctuary during services, but all of my besties came out to support me. My son flew home for the weekend to be there and my hubs and daughter helped me so much with prep. I had a lovely champagne dessert toast at our home afterwards. My daughter and I put together this fun photo spot. Here's a few photos.
Saturday- rest day
So tired! Maybe drank a little too much champagne.
Sunday- on the plan 7 mile run
Don't miss the new Runners' Roundup starting this Wednesday (previously the coaches' corner) with Coach Debbie, me, Running on Happy, Faux Runner, Mile by mile and Runs with pugs. Look forward to seeing you there with your running and fitness related posts.
Very grateful to say hello to February feeling a lot stronger. Finished the month with 60 miles of running (a number I have not seen in a long time) and 115 cycling miles. Have a fantastic week everyone!
You are invited to the Inlinkz link party!