I Thanks for joining Kim and me for The Weekly Run Down. We are loving all of the fantastic participation and encouragement for our fellow fitness lovers. All I can say about this week is I am feeling hot hot hot. It is going to be a long summer around here! We are on day 12 of temps over 90 degrees and this week ahead looks like another scorcher. This anti early bird may have to adjust her ways a tad this week.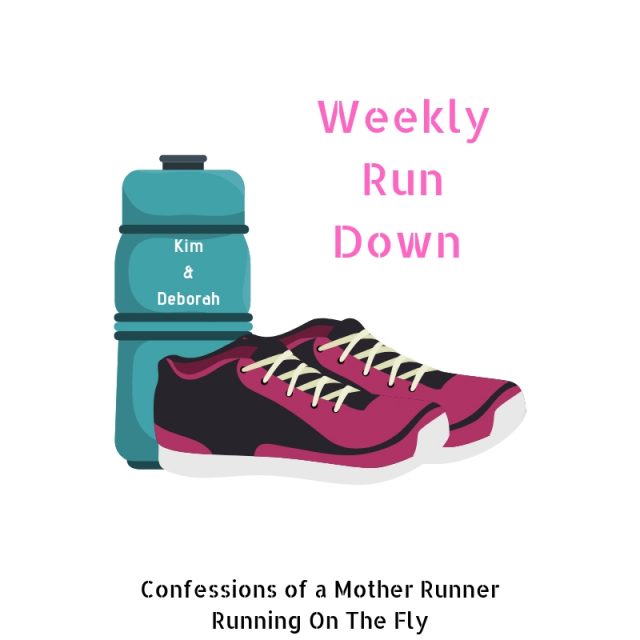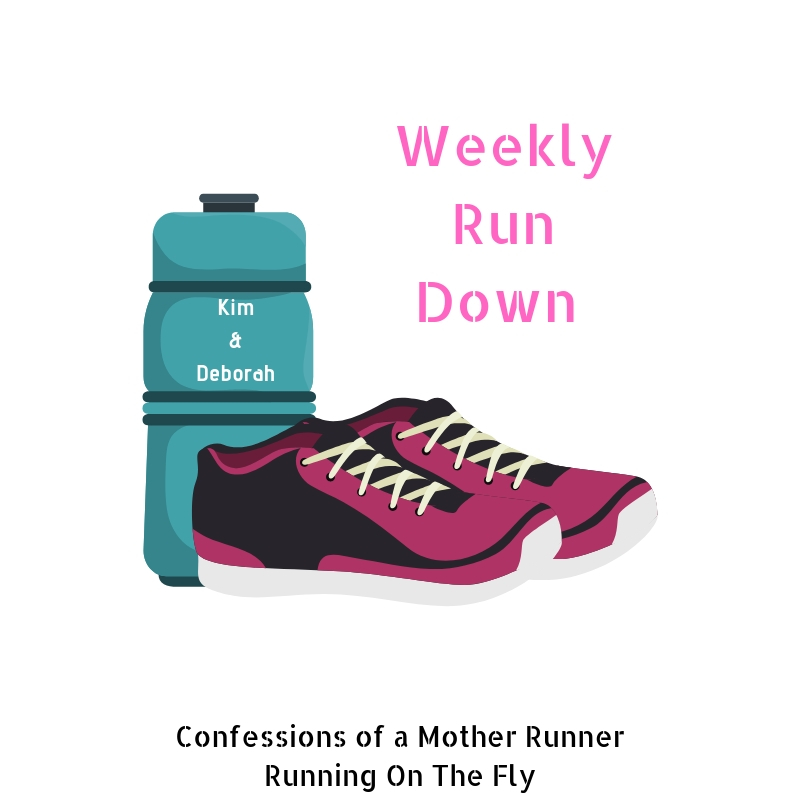 Monday-45 min Peloton + 60 m strength training + 10 min Peloton core + 15 min swim
Continuing my streak of hitting it hard on Monday mornings. I felt great in the afternoon and since it was so hot, decided to swim a few laps. It's been a while and I am not in swim shape. Oops!
Tuesday-4 mile run and 10 min core
Yup this was another hot hot hot day! We picked the shadiest route we could find and got it done. Took a little picture break in the shady playground.
Wednesday- 15 min elliptical + 90 min strength training/kickboxing
I was exhausted from start to finish of this workout. Had a hard time pushing through. I am not sure if it's the heat that is zonking me out or something else?
Thursday- 3 mile iced tea/lemonade crawl + 10 min core
Our second annual iced tea lemonade crawl was a great success. I will be sharing more details next week on how to "run" your own iced tea crawl. Perfect way to make it through the hot days of summer.
Friday-bike fail and Peloton 45 min class + 15 min core
So I got up early with grand plans to hit my bike before the heat descended. I was all ready to go even matched up my sunglasses and water bottle, when I realized I had a flat tire. Yes, I have a kit to change my tire and no, I do not know how to do it by myself. I knew the bike shop did not open until 11 so…back to the Peloton it was. I had a nice sweaty ride and got my tire fixed later in the day. Will try again next week!
Saturday- rest day +10 min core
Switched up my rest day this week because my son was home for the morning from his overnight camp. As a counselor, he get 24 hours off a week and I wanted to spend the morning with him.
Sunday- 3 mile run and 600 m swim
It's another scorcher out there! I plan to meet up with the gang for a 3 mile run and some laps at one of the pool clubs.
That's my weekly run down! I promise I will stop complaining about the heat at some point. I do have a nice "cool" treat for Meatless Monday tomorrow that you don't want to miss.
You are invited to the Inlinkz link party!